Apple to give retail, hourly workers with coronavirus symptoms unlimited sick leave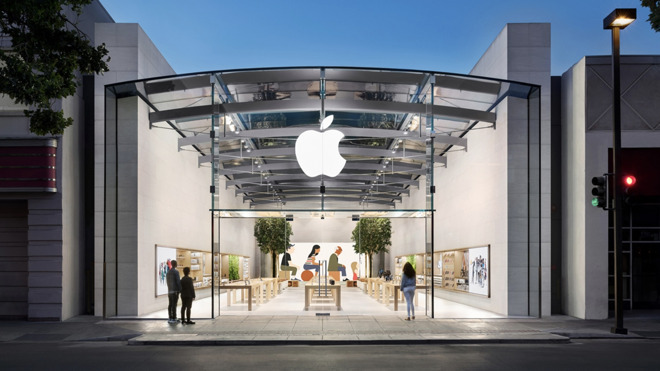 As part of continuing efforts to stop the spread of COVID-19, Apple is offering hourly workers and retail employees unlimited sick leave if they exhibit symptoms of the virus, according to a report on Monday.
According to 9to5Mac, workers suffering from symptoms indicative of the new coronavirus are able to take leave without providing the usual doctor's note to management. Whether the policy applies worldwide or is restricted to U.S. operations is unknown.
In any case, the decision to keep employees out of the office or Apple Stores, with pay, is a deft move that enables Apple to protect both its customers and workers during the fast-moving crisis.
For now, Apple's retail locations in the U.S. will remain open, though the company on Monday canceled upcoming Today at Apple sessions in the San Francisco Bay Area and Seattle. Similar action was taken in Italy last week following store closures in China.
In addition to closing retail outlets and offices in heavily impacted areas, Apple over the weekend began to encourage employees based in San Francisco, as well as France, Germany, Italy, Japan, South Korea, Switzerland and the UK, to work from home as an "extra precaution." Last Thursday, the County of Santa Clara's public health department issued new guidance concerning COVID-19 and urged tech giants in Silicon Valley to suspend nonessential employee travel, minimize close employee contact at work, cancel large meetings and conferences, and urge employees to stay home when they are sick.