WWDC in jeopardy as Santa Clara issues new coronavirus guidance for tech giants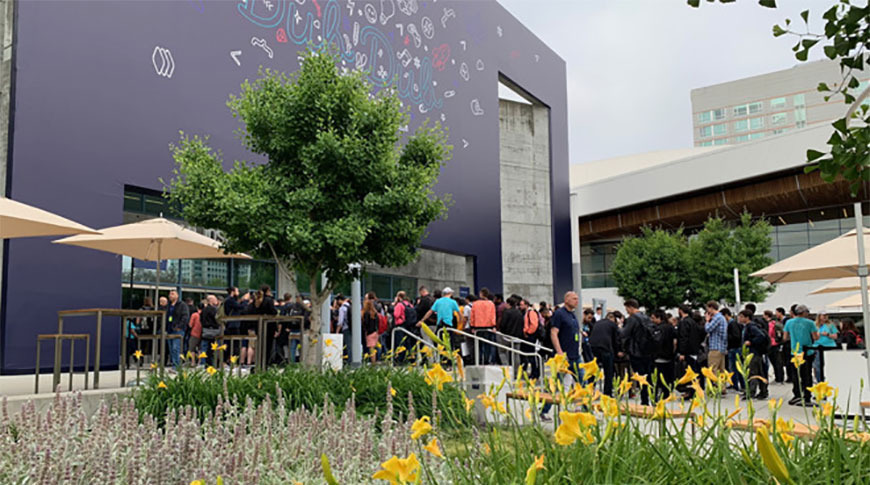 The County of Santa Clara on Thursday issued guidance in the wake of newly discovered COVID-19 cases, urging employers in the region, including tech giants Apple and Google, to postpone or cancel mass gatherings.
Santa Clara's public health department in a press release announced six new confirmed cases of the virus, brining the county total up to 20 people. In an attempt to prevent the spread of COVID-19, new guidance lists a number of recommendations for residents and employers living and working in the county's cities, including Cupertino, Mountain View, Palo Alto, San Jose and Sunnyvale.
Specifically, companies operating in the county are asked to suspend nonessential employee travel, minimize close employee contact at work, cancel large meetings and conferences, and urge employees to stay home when they are sick, among other measures.
Further, the department recommends postponing or canceling mass gatherings and large community events "where large numbers of people are within arm's length of one another." If a large gathering cannot be avoided, guidance calls on event planners to urge the sick or those at high risk for serious illness not to attend, find ways to provide visitors with ample physical space to avoid close contact, endorse "increased" hygiene, and keep public surfaces clean.
"We are making these recommendations to protect the most vulnerable members of our community from the virus, and slow its spread," said Dr. Sara Cody, Santa Clara's Public Health Officer. "We are continuously monitoring this evolving situation, and will issue new guidance if and when that is warranted."
The guidance arrives as Apple is expected to announce plans for this year's Worldwide Developers Conference. Traditionally held in June in and around the Bay Area of San Francisco, the annual convention typically involves keynotes, special events, technical sessions and other in-person happenings, and is attended by thousands of developers from around the world.
A number of major international events have been canceled due to concerns surrounding the spread of COVID-19. Facebook in February nixed live portions of its annual F8 conference, GSMA canceled the Mobile World Conference in Barcelona, and Informa called off the 2020 Game Developers Conference in San Francisco. On Monday, Google and Adobe canceled in-person segments of Google Cloud Next 2020 and the Adobe Summit, while Google a day later scrubbed the live portion of Google I/O.