Photographer shows how FaceTime can create captivating portraits remotely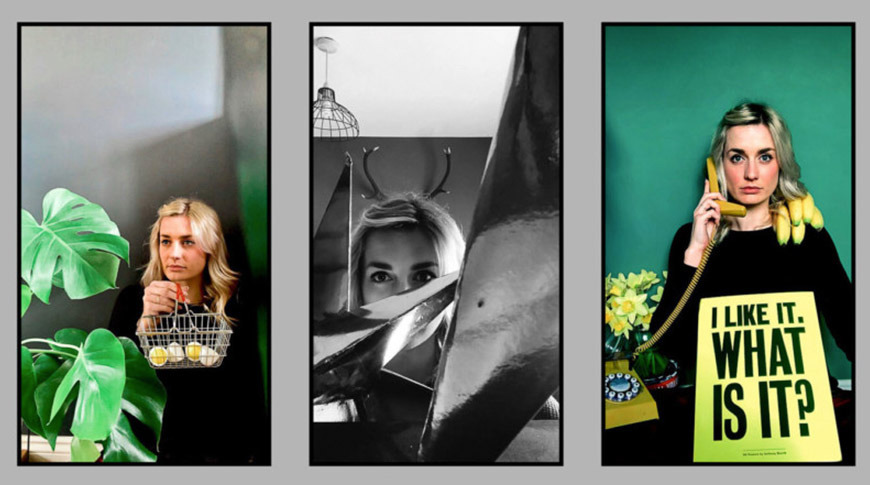 It turns out you don't have to give up photography just because of social distancing, you just need to be a bit more clever. Photographer Tim Dunk shows how you can use an iPhone and FaceTime to create incredible portrait photography from a safe distance.
What do you do if you're a creative, cooped up at home during the COVID-19 pandemic? Well, there's plenty to do, as we've already detailed, but a talented photographer has come up with a new way to stay creative with others while keeping your social distance.
Over on PetaPixel, photographer Tim Dunk explains his process for shooting portraits through FaceTime. His results are striking— some of the portraits are playful and energetic, others are moody and intimate. And all of them were done remotely via his models' iPhones.
"How do we continue to feed that urge when you can't get close enough to your subjects to safely photograph them, and keep our own minds healthy during a very difficult time," Dunk writes. "Using FaceTime, a MacBook Pro, and my subject using an iPhone under instruction, I was able to make portraits of people in isolation, distanced from the world and the people that make it up."
To set up your own photoshoot, Dunk recommends shooting from your MacBook. Ideally, the subject will be using an iPhone — though he says an iPad also works — and they'll need to be running iOS 11 later. Make sure the subject has toggled on Live Photos and sets their phone to upload their photos directly to iCloud.
After that, it's mostly just scouting their environment for a few things that make for good photography — good lighting, interesting props, and anything that inspires creativity.
To take a photo, you'll need to press the on-screen button that takes a Live Photo, which gives you three seconds of footage to dig through to find the perfect frame.
He also suggests that users embrace the fact that the camera isn't going to be great — he adds a bit of film grain to give the photos a stylish lo-fi feel. While Dunk edits the images in Lightroom (iOS | macOS), you could just as easily use Photoshop or Affinity Photo (iOS | macOS) as well.
Dunk says he's done 50 photoshoots, and while we've included a few examples here, we highly suggest you check out his website, Tim Dunk Photography to see more of his remote portrait sessions.