You can still play HBO Go or YouTube on an old Apple TV after it gets abandoned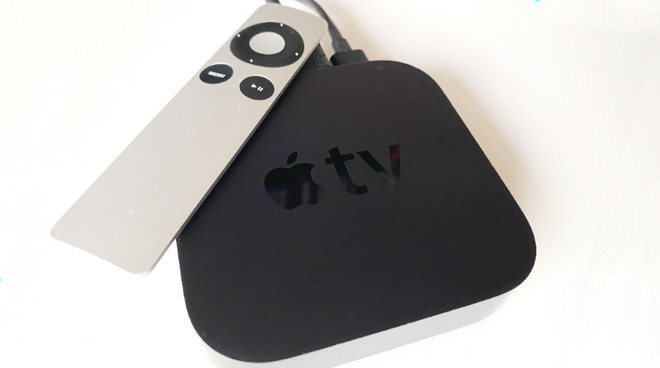 AppleInsider may earn an affiliate commission on purchases made through links on our site.
As users report being unable to access DRM-protected YouTube content on their third generation Apple TV, HBO has officially announced that it is abandoning early Apple TV models too. But, you can still stream the content to the set-top with an iPhone and AirPlay.
Apple currently sells both its most recent 2018 Apple TV 4K, and the preceding 2015 Apple TV HD, plenty of users are still on the prior models. As of April 30, 2020, however, they will no longer be able to view HBO apps — and some users are now reporting general issues with even YouTube.
"In order to provide the best streaming experience, we need to make some changes to our supported devices list," said HBO in a statement on its site. "Starting on April 30, 2020, HBO GO will no longer be available on the Apple TV (2nd and 3rd generation)."
Unrelated reports on Reddit and in Apple's own support forums are claiming that the YouTube app is broken on the 3rd generation, too. Some users are claiming that on attempting to play any video, they get only a message saying only that "An error occurred loading this content."
In AppleInsider testing, we saw this issue on only a few selected YouTube videos with digital rights management embedded. For now, the majority of YouTube content plays perfectly fine, including all randomly-selected AppleInsider videos.
However, HBO abandoning these models, and YouTube owner Google having issues with it, is not surprising. The Apple TV (3rd Generation) dates from 2012, and the 2nd Generation is now a decade old. Neither support the App Store, so they only have the apps and the versions of apps that Apple installs or updates.
Users will still be able to watch HBO, YouTube, or any future problematic channels, however, because both of these models of Apple TV support AirPlay streaming. With the HBO, YouTube, or any other app playing on an iPhone or iPad, users can stream the output to the Apple TV. Streaming, even on a strong Wi-Fi connection, is not going to be as good or responsive as having a native app on the Apple TV, though, so this is just a work-around, and not a great one.
The easiest way to tell if you have an impacted model is to measure the height of it. If it is less than an inch thick, it is a second or third generation model. If you need a more discrete determination of model number, navigate to Settings, General, and About. The 2nd generation is model number A1378, while the 3rd Generation is either A1427 or A1469. The latter was for a revised version released in 2013.