How to turn off CarPlay on your iPhone or iPad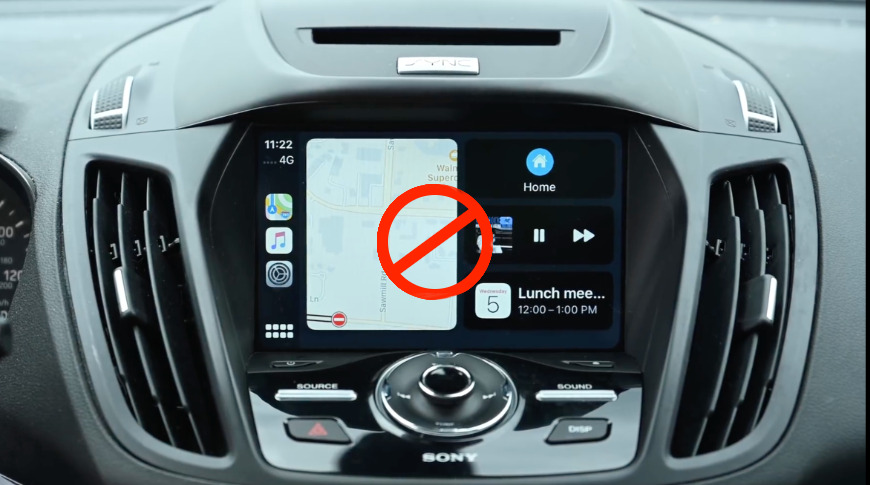 AppleInsider is supported by its audience and may earn commission as an Amazon Associate and affiliate partner on qualifying purchases. These affiliate partnerships do not influence our editorial content.
Apple's CarPlay is superb, but if you want to turn it off, you practically have to go on an Easter Egg hunt. Here are all the steps you need to take.
There are times when Apple seems bemused that you could want to use someone else's technology, or that you could just want to switch it off. Such as with CarPlay, which for all its benefits, is lacking a decent off switch. Some cars include their own option to switch off or disable CarPlay, such as selected Ford or Honda ones, but Apple itself does not.
Whatever the reason you want rid of it, turning off CarPlay involves two entirely separate methods. The first involves your iPhone settings, and the second needs Screen Time. Good luck guessing that Screen Time would have the slightest connection to CarPlay.
How to turn off CarPlay in Settings
Just as you might tell your iPhone to forget a Wi-Fi network, or forget a Bluetooth-connected keyboard, so you tell it to forget your car.
Open Settings
Tap on General
Tap on CarPlay
If you have used CarPlay in any vehicles, you'll see those cars listed here. Tap on the one you want to disable CarPlay on.
Tap Forget This Car
Tap Forget to confirm
This stops CarPlay from switching on when you get into that specific car. If you use more than one, you have to separately forget each car.
To switch off CarPlay entirely, for all cars, you need to head to Screen Time.
How to turn off CarPlay using Screen Time
There is a logic to why you have to use Screen Time, and it's that as well as monitoring how much you use your iOS device, this is where you can set up restrictions, too.
Specifically, you are going to use the Content & Privacy Restrictions section of Screen Time.
Open Settings
Tap on Screen Time
Choose Content & Privacy Restrictions
Tap to turn these on if they aren't already
Now you're ready to create or edit restrictions, and it's time to go switch off CarPlay with them.
Tap on Allowed Apps
Turn off CarPlay
Tap the back arrow
Back in Content & Privacy Restrictions, turn off the toggle
From now on, you will not get CarPlay working in your car or anyone else's. Not until you want to, and reverse through these steps.
If it's true that Apple is bemused at the notion anyone would switch off CarPlay, well, they may have a point. CarPlay is substantially better than many in-car navigation systems, and especially so since its iOS 13 update.
Plus it does look as if Apple has plans for the future of CarPlay, too, plans that will see it integrating ever more into cars — until you switch it off.