Apple wins dismissal of lawsuit claiming it 'broke' FaceTime on older iPhones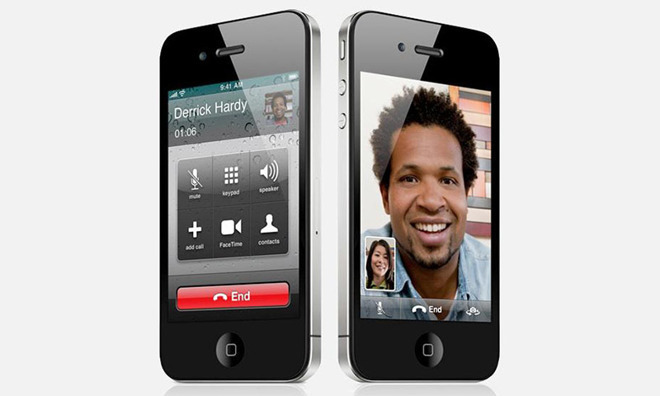 A Florida court on Monday dismissed a consumer lawsuit that alleged Apple purposely "broke" the FaceTime feature on iPhone 4 and 4S models in a supposed cost-saving measure, judging the complaint is barred by statute of limitations.
According to a judgment handed down by U.S. District Court Judge Raag Singhal, plaintiffs in the case raised "interesting arguments" regarding Trespass to Chattel and Florida's Deceptive and Unfair Trade Practices, but failed to meet requirements relating to timeliness. Specifically, complainants had multiple opportunities to file suit against Apple, but waited until August of 2019 to lodge a complaint.
When it debuted in 2010, FaceTime connected two then-current iPhone 4 devices using specialized backend technology. At the time, Apple integrated two transfer methods to shuttle audio and video data, the first being a peer-to-peer direct connection and a second "relay method" that relied on third-party servers to do the same. Because relayed FaceTime calls were routed through third-party services run by Akamai, they were more costly than peer-to-peer counterparts.
The initial solution was working fine for Apple until the company's peer-to-peer technology was found to infringe on patents owned by VirentX. With Apple forced to discontinue use of its direct connectivity protocols, FaceTime connections transferred to relay methods that began to cost the tech giant millions of dollars in server charges.
Apple ultimately developed a new peer-to-peer technology that was introduced with iOS 7 in 2013. However, users with older handsets like iPhone 4 and 4s were seemingly unwilling to upgrade from iOS 6 on reports that the newer operating system caused problems with legacy devices.
As argued by plaintiffs, Apple supposedly devised a plan to force all users to iOS 7 in a bid to save millions of dollars on Akamai server costs. A so-called "FaceTime Break" was allegedly implemented on April 16, 2014, with Apple blaming the sudden incompatibility on a bug, the lawsuit claims.
According to the suit, owners of older iPhone hardware were presented with three choices: remain on iOS 6 without access to FaceTime; update to iOS 7 and face potential performance degradation; or purchase a new iPhone capable of running the new OS without ill effect.
As noted in yesterday's ruling, plaintiffs had the opportunity to learn about the FaceTime interruption, and consequently take legal action, long before a cited date of May 9, 2016. The troubles were "thoroughly documented" in various media reports shortly after iOS 7 saw release in 2013 the decision reads. Further, though the VirnetX case transcripts became public in May 2016, plaintiffs failed to file suit in Florida until August 28, 2019.
"Here, Plaintiff raises interesting arguments regarding Trespass to Chattel and FDUTPA. The court need not reach the merits of these claims, however, because Apple's statute of Iimitations position is dispositive," Judge Singhal writes in the decision.
The now-dismissed Florida case mirrored an almost identical action filed in California in 2017. Apple ultimately agreed to settle the California case in February.