Lawsuit claims Apple forced users to iOS 7 by breaking FaceTime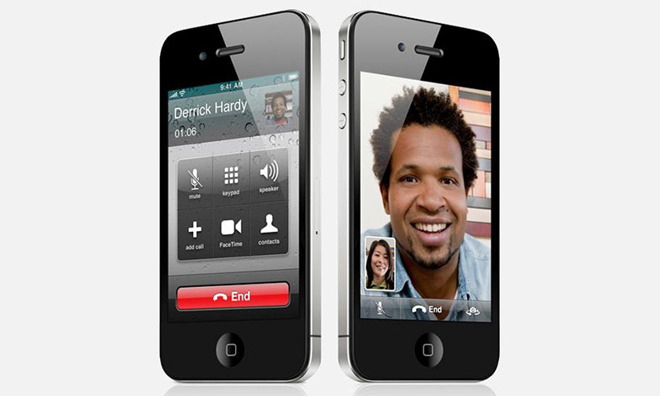 AppleInsider may earn an affiliate commission on purchases made through links on our site.
A class-action lawsuit filed in California on Thursday alleges Apple schemed to force iPhone users to upgrade to iOS 7 in a bid to save money on a data services deal with Akamai, a move that rendered older hardware like iPhone 4 and 4S unusable.
Seemingly spawned from internal Apple documents disclosed during the VirnetX patent infringement lawsuit, which found Apple on the hook for $302.4 million in damages, the California action claims Apple intentionally broke FaceTime for devices running iOS 6 and earlier to avoid high monthly data relay charges from Akamai.
When FaceTime launched in 2010, Apple included two methods of connecting one iPhone to another. The first, a peer-to-peer technology, transferred audio and video data over a direct connection, while a second "relay method" used third-party servers run by Akamai to shuttle data back and forth.
Initially, calls routed through Akamai's relay servers only accounted for only 5 to 10 percent of FaceTime traffic, but usage quickly spiked. On Nov. 7, 2012, a jury found Apple's peer-to-peer FaceTime call technology in infringement of patents owned by VirnetX. Along with a $368 million fine, the ruling meant Apple would have to shift away from peer-to-peer to avoid further infringement.
Apple began to incur multi-million dollar monthly charges from Akamai as a result of the change. Testimony from the 2016 VirnetX retrial pegged relay fees at about $50 million between April 2013 and September 2013, rates that according to today's lawsuit were of concern to Apple executives. For example, an internal email with the subject "Ways to Reduce Relay Usage" circulated among employees as the company explored its options.
After eating rising relay service charges for nearly a year, Apple saw a chance to slow down or completely negate the fees in iOS 7. Among other system improvements, the next-generation OS included a method of creating peer-to-peer FaceTime connections without infringing on VirnetX patents. The only problem, according to the lawsuit, was that users continued to operate devices running iOS 6.
Citing internal emails and sworn testimony from the VirnetX trial, the lawsuit alleges Apple devised a plan to "break" FaceTime on iOS 6 or earlier by causing a vital digital certificate to prematurely expire. Apple supposedly implemented the "FaceTime Break" on April 16, 2014, then blamed the sudden incompatibility on a bug, the lawsuit claims.
Apple recognized the FaceTime issues in support document at the time.
If you started to have issues making or receiving FaceTime calls after April 16, 2014, your device or your friend's device may have encountered a bug resulting from a device certificate that expired on that date. Updating both devices to the latest software will resolve this issue.
The support page has been revised multiple times since the above text was posted in 2014 and no longer includes mention of the April 16, 2014, bug.
The complaint goes on to cite an email chain from Apple engineers as evidence that rising Akamai fees spurred the company's actions.
"Hey, guys. I'm looking at the Akamai contract for next year. I understand we did something in April around iOS 6 to reduce relay utilization," said an Apple engineering manager. In response, another engineer said, "It was a big user of relay bandwidth. We broke iOS 6, and the only way to get FaceTime working again is to upgrade to iOS 7."
None of Apple's alleged plan to force an upgrade was made public.
The allegations are somewhat questionable, as Apple's own statistics show only 11 percent of compatible devices were still running iOS 6 as of April 2014.
In any case, with the key backend component rendered non-functional, users looking to make FaceTime calls were left with little choice but to upgrade to iOS 7, or more specifically iOS 7.0.4. Citing circumstantial evidence and media reports, the suit alleges the forced upgrade was too much of a burden for older hardware like iPhone 4 and 4S, causing those devices to crash or run software at slower than optimal speeds. As such, users who owned said iPhone models were harmed as a result of Apple's actions.
The class-action suit seeks to find Apple violated California's unfair competition law and is liable for trespass to chattels, a tort in which one party intentionally interferes with another person's possessions. Undisclosed damages are also being sought.