Tim Cook, Jerry Jones, Mark Cuban, Robert Kraft enlisted for Trump's committee to reopen US economy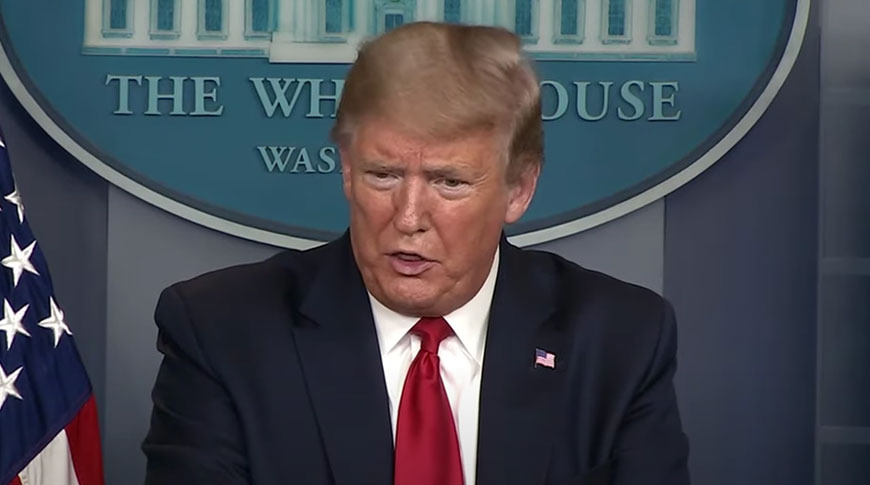 AppleInsider is supported by its audience and may earn commission as an Amazon Associate and affiliate partner on qualifying purchases. These affiliate partnerships do not influence our editorial content.
President Donald Trump has announced that he will work with over 50 executives from multiple industries, including Apple's Tim Cook, in devising a plan to reopen the economy after the coronavirus.
A panel of over 50 company executives is to assist President Trump in determining when and how to reopen businesses as the coronavirus outbreak continues. Referred to collectively as the Great American Economic Revival Industry Groups, the members include names such as Tim Cook from Apple.
According to MarketWatch, the panel will be consulted by phone, although it is not clear whether President Trump intends group calls or to individually contact each person.
"I'm confident that these respected people... will give us some great ideas," said President Trump. He also said that certain states and certain businesses had been less affected by the virus than others, and so would be ready to "open very very shortly, if not almost immediately."
The list of advisors announced by the President ranges across technology, agriculture, medicine, and also sport. The most notable names announced so far include CEOs, entrepreneurs, and sports executives.
Tim Cook, Apple
Robert Kraft, New England Patriots
Ken Griffin, hedge fund manager
Condoleezza Rice, former Secretary of State
Mark Cuban, entrepreneur
Jerry Jones, Dallas Cowboys
Gary Bettman, NHL
Lesa Kennedy, NASCAR
Vince McMahon, WWE
Larry Ellison and Safra Catz, Oracle
Mark Zuckerberg, Facebook
The New York Times notes that Amazon's Jeff Bezos was not named in the announcement speech, but is included in the press release. It also notes that key technology names such as Disney's Bob Iger, Boeing's Dave Calhoun, and Peter Thiel, are not as yet on the panel.
According to the New York Times, however, at least one of the names listed was not consulted prior to the announcement.
The news of consulting technology leaders for this panel comes after President Trump praised Apple and Google's contact-tracing system, but also claimed it presented "big constitutional problems."