Apple and Google's contact tracing will launch early, on April 28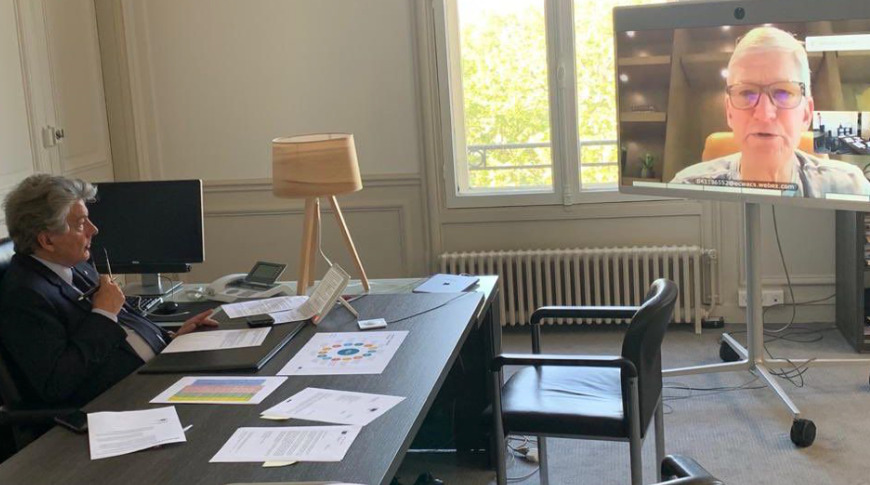 The EU has revealed that the COVID-19 contact tracing technology jointly developed by Apple and Google will be released to developers weeks ahead of schedule.
The first version of Apple and Google's technology for contact tracing will be made available to developers on April 28, according to the French government. Tim Cook reportedly revealed the date during a scheduled video meeting with Thierry Breton, European Commissioner.
"Tim Cook told me that a first version of the technology that Apple is preparing in partnership with Google will be available to developers on April 28," Breton told French publication iGeneration in a report about his video meeting.
The video conference meeting with Tim Cook follows a similar one with Google CEO Sundar Pichai. Along with others, the European Union is concerned about the privacy implications of the technology and Breton has pressed both companies about adhering to what the EU calls its "toolbox" of standards.
According to iGeneration, Breton used this conversation with Tim Cook to also work with national authorities to help with their own alternatives. In particular, France's own StopCovid system will not use the forthcoming Apple/Google technology and Breton wanted to ensure that it not be blocked.
"It is the responsibility of companies like Apple to do everything possible to develop appropriate technical solutions so that national applications work," said Breton.
Apple and Google had previously estimated that their joint technology would be available from around mid-May.