EU to pressure Tim Cook about privacy in Apple & Google's COVID-19 contact tracing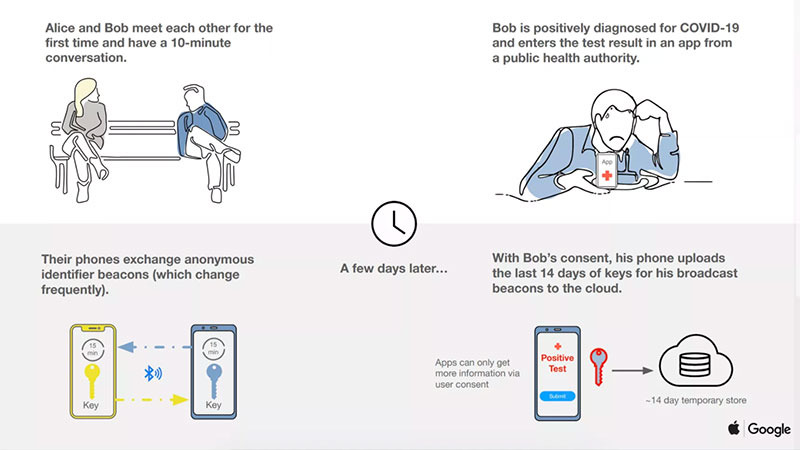 Regulators in Brussels have already talked with Google about the risks to privacy of its COVID-19 contract-tracing app, and are going to meet with Apple's Tim Cook over the same issues.
Apple's collaboration with Google over a coronavirus contact tracing app is causing concern within the European Union, which is now pressing both companies to abide by EU privacy restrictions. Specifically, Thierry Breton, the European Union's single market commissioner, has said that Brussels will be scrutinizing how the service is rolled out.
According to the Financial Times, the EU's digital agency DG Connect will assess potential risks to privacy before Apple and Google's system can be introduced there.
"Contact tracing apps can be useful to limit the spread of the coronavirus," said Breton. "But their development and interoperability need to fully respect our values and privacy."
Breton has yet to speak with Tim Cook, although a meeting is scheduled, but he has had a half hour teleconference with Google. "I had a good and constructive exchange with [CEO] Sundar Pichai on this important matter," he said.
The EU is in the process of implementing a wide-ranging digital strategy, and has what it refers to as a "toolbox" which mandates when and how contact tracing can or cannot be allowed.
Bretton is pressing both Google and Apple to confirm that they will abide by this EU toolbox. Reportedly, Google's Pinchai has said the company will adhere to the EU's requirements even as it is "racing" to develop the system with Apple.
The system is to be a series of APIs that will allow iPhones and Android phones to help identify the spread of the virus through tracing the contacts that people have in daily life. Apple and Google gave as an example of how a person diagnosed with COVID-19 could allow his or her phone to upload details of who they have been in contact with. It would work by the people's phones exchanging information over Bluetooth.
Even as the two companies announced the plan for them to work together on this, privacy was foremost on Apple's mind. "Contact tracing can help slow the spread of COVID-19," said Tim Cook in a tweet, " and can be done without compromising user privacy."
Consequently, both Apple and Google have responded to concerns by elaborating on their plans. They explained that the data will be used solely by public health organizations, and that at every stage the system was being created on principles of "privacy, transparency, and user control."