Apple releases COVID-19 app, website based on CDC guidance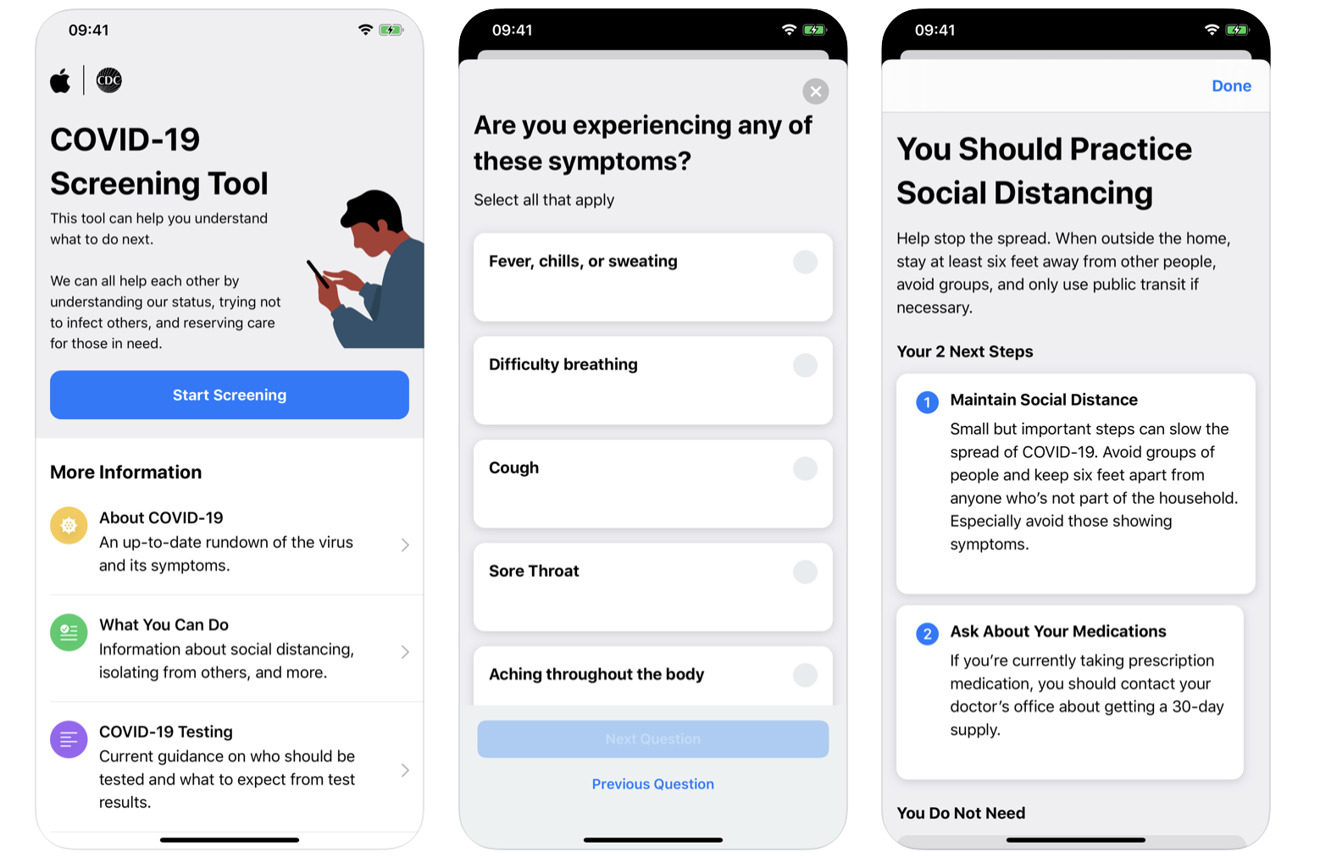 Apple has launched a new app, and a website, with resources to help people stay informed, and take the proper steps to protect their health during the spread of COVID-19.
Apple's free COVID-19 app helps users assess risk factors, recent exposure, and symptoms. Following answering the questionnaire, the app will provide the CDC's recommendations on the next steps to take. This includes whether or not a test is recommended at this time, and when to contact a medical provider.
Users of the app, or visitors to the website will also receive answers to frequently asked questions about COVID-19, including who is most at risk and how to recognize symptoms. In addition, they will learn the most up-to-date information from the CDC such as best practices for washing hands, disinfecting surfaces, and monitoring symptoms related to the coronavirus.
To help you stay informed, understand symptoms and take proper steps to protect your health, Apple has created a COVID-19 website and a US app in partnership with the CDC. As always, the data is yours and your privacy is protected. Stay safe and healthy. https://t.co/qUEMYOzZUC

— Tim Cook (@tim_cook) March 27, 2020
The new COVID-19 app, available on the App Store, and website were created in partnership with the CDC, the Coronavirus Task Force, and FEMA, to make it easy for people across the US to get trusted information and guidance at a time when the country's healthcare system is feeling the heavy burden of COVID-19.
The COVID-19 app and website were built to keep all user data private and secure. The tools do not require a sign-in or association with a user's Apple ID, and users' individual responses will not be sent to Apple or any government organization.
Apple also notes that travelers landing at select international airports throughout the US started receiving notifications on their iPhone to remind them of current CDC guidance to stay home and monitor their health.