AT&T CEO Randall Stephenson retiring in June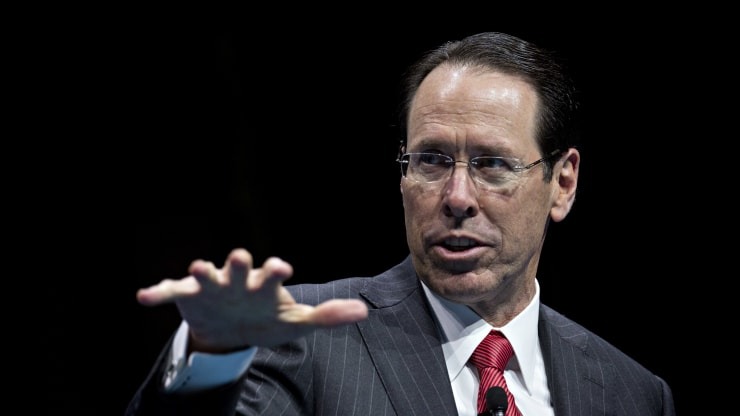 AppleInsider is supported by its audience and may earn commission as an Amazon Associate and affiliate partner on qualifying purchases. These affiliate partnerships do not influence our editorial content.
AT&T chairman Randall Stephenson has announced that he is stepping down as CEO, and long-time executive John Stankey will take his place on July 1.
Stephenson made the announcement himself at the company's annual meeting, held online on Friday morning. He will remain as Executive Chairman of the Board until January 2021, to "ensure a smooth leadership transition" according to the company.
In his place, the board of directors has elected AT&T President and Chief Operating Officer John Stankey as CEO, effective July 1. Stankey was named, following a five-month vetting and search process, according to AT&T Director Beth Mooney.
Stephenson retires after 13 years of service as AT&T Chairman and CEO, after a stint as the company's CEO. Stephenson was previously the COO of SBC, and was integrated into AT&T in the same role after SBC was acquired in 2005.
Under Stephenson's leadership, AT&T acquired DirecTV in 2015, and Time Warner in 2018.
"I congratulate John, and I look forward to partnering with him as the leadership team moves forward on our strategic initiatives while navigating the difficult economic and health challenges currently facing our country and the world," said Stephenson. "John has the right experiences and skills, and the unflinching determination every CEO needs to act on his convictions. He has a terrific leadership team onboard to ensure AT&T remains strong and continues to deliver for customers and shareholders for years to come."
Stankey joined AT&T in 1985. Stankey has served in a variety of roles at AT&T, including CEO of WarnerMedia, CEO of AT&T Entertainment Group, Chief Strategy Officer, Chief Technology Officer, CEO of AT&T Operations, and CEO of AT&T Business Solutions. He has been president and the company's chief operating officer since October 2019.
"I'm honored to be elected the next CEO of AT&T, a company with a rich history and a bright future," said Stankey. "My thanks go to Randall for his vision and outstanding leadership during a period of tremendous change and investment in the core capabilities needed to position AT&T well for the years ahead."