Apple Card outage stopping customers from paying bills [u]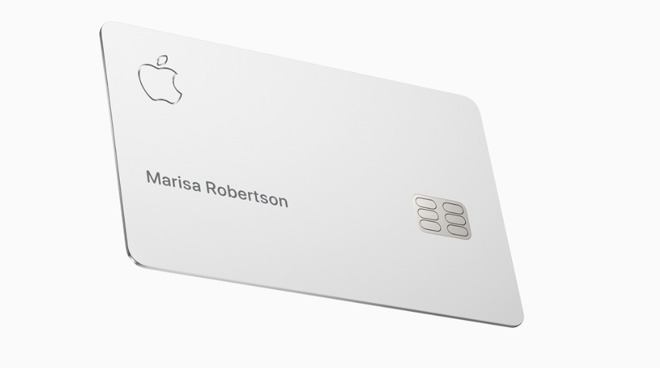 An Apple Pay outage on Saturday is affecting a number of users of Apple Card, preventing some from being able to pay their bill or perform other functions, with Apple working to fix the issue.
According to the Apple System Status page, an issue was raised for Apple Pay, the company's mobile payments platform, directly affecting customers of Apple Card. The issue, which is listed as commencing at 1:45pm BST (8:45am Eastern) has affected "some users" of the service, stopping them from conducting a number of important tasks surrounding the card.
The status page update, spotted by 9to5Mac, explains some users "may not be able to pay their Apple Card bill." Other affected features include the ability to lock and unlock their physical card, being able to request a new or replacement physical card, or to request a new card number.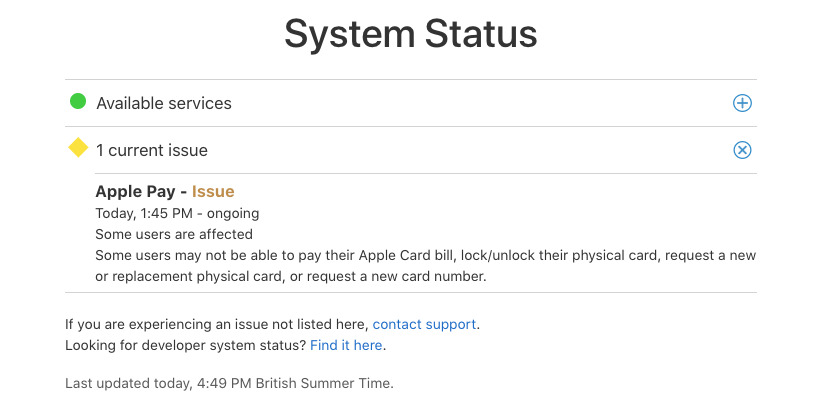 It is unclear how long it will take for Apple to fix the problem, nor exactly how many people are affected. It also doesn't seem to have impacted other Apple Pay users, with the problem restricted to just Apple Card functions.
Given the usual timescales for downtime events, it is probable Apple will fix the issue within a few hours of being raised.
Update: An update at 5:11pm BST (12:11pm Eastern) on the System Status page shows the issue was resolved.