Federal Circuit dismisses review of patent in Apple Pay infringement suit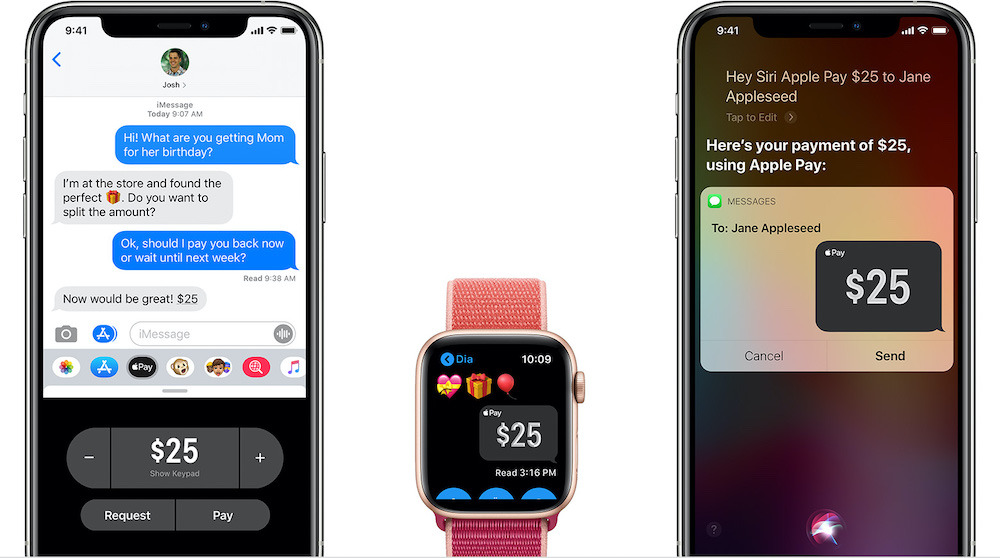 An attempt by Apple and Visa to get an invalidation of a patent has failed on appeal, allowing a lawsuit that challenges ownership of Apple Pay's core technologies to continue.
The patent in question was the focus of a lawsuit levied by Universal Secure Registry (USR) against Apple and Visa in 2017. The complaint alleged that Apple Pay infringed on USR's intellectual property concerning e-wallets and authentication.
In May 2018, Apple filed three petitions with the Patent Trial and Appeal Board (PTAB) seeking reviews of the USR patent portfolio being used in the lawsuit. At first, the PTAB instituted two of those reviews, but later reconsidered and pulled them.
In November 2019, the PTAB officially ended its review of a challenge Apple brought against the patent, reversing its previous decision.
After attempting to appeal, a United States Court of Appeals for the Federal Circuit on Thursday dismissed the Apple and Visa's case, stating that PTAB institution decisions can't be appealed, Law360 reported.
"We therefore agree with USR that apple is barred seeking review of the Board's termination decisions and that dismissal of the appeals is appropriate," the court order reads.
USR CEO Kenneth Weiss says that in 2010 he met with Visa's CEO and other officials about working on the patented concepts. Visa allegedly signed a 10-year nondisclosure agreement and even delegated engineers to understanding the technology, but then suddenly went radio silent without a license.
Around the same time, Weiss claims to have written to Apple about potential patent licenses without any response. Visa, MasterCard, and American Express began helping on Apple Pay in 2013, and the technology eventually rolled out in Oct. 2014.
USR attorney Tigran Guledjian said the company is "happy with the decision" by the PTAB. Counsel for Apple and Visa did not respond to requests for comment.