Apple extends dominant smartwatch market lead in Q1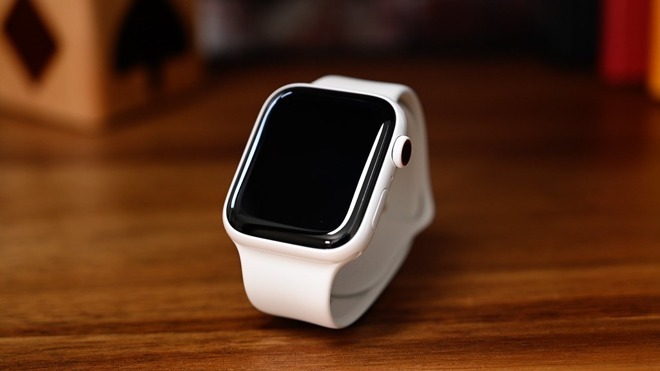 AppleInsider may earn an affiliate commission on purchases made through links on our site.
Apple Watch extended its lead over smartwatch market competitors during the first quarter of 2020, according to new statistics from research firm Strategy Analytics, with Apple's wearable now accounting for more than 55% of the whole.
The latest estimates from Strategy Analytics once again put Apple well ahead of the competition at 7.6 million units shipped for quarter one, up 22.6% from 6.2 million shipments in the same period last year. Apple Watch now owns 55.5% of the market, up 1.1% year-over-year.
"Apple Watch continues to fend off strong competition from hungry rivals like Garmin and Samsung," said Neil Mawston, executive director at Strategy Analytics. "Apple Watch owns half the worldwide smartwatch market and remains the clear industry leader."
Samsung came in a distant second with 1.9 million units shipped for the quarter, up 11.8% on the year. The Korean tech giant's share of the market dropped from 14.9% in the first quarter of 2019 to 13.9% during the most recent period.
Third-place Garmin saw a 37.5% uptick in growth as it shipped 1.1 million units in the first quarter. The company's overall marketshare remains in the single digits at 8%.
A collection of also-rans comprised the "others" vendor category, which managed 3.1 million units shipped for a 22.6% share of the market. Overall, the smartwatch sector grew 20.2% over the first three months of 2020, driven largely by Apple Watch's strong performance.
During Apple's recent earnings conference call for the second fiscal quarter of 2020, CFO Luca Maestri said revenue from the iPhone maker's wearables arm is now equivalent to a Fortune 140 company.
Apple is expected to release a next-generation Apple Watch this fall. Recent rumors suggest the company will continue to iterate on the wearable's health features and could include anxiety monitoring and sleep tracking functionality in an "Apple Watch Series 6."