New iOS feature automatically sends medical information to emergency services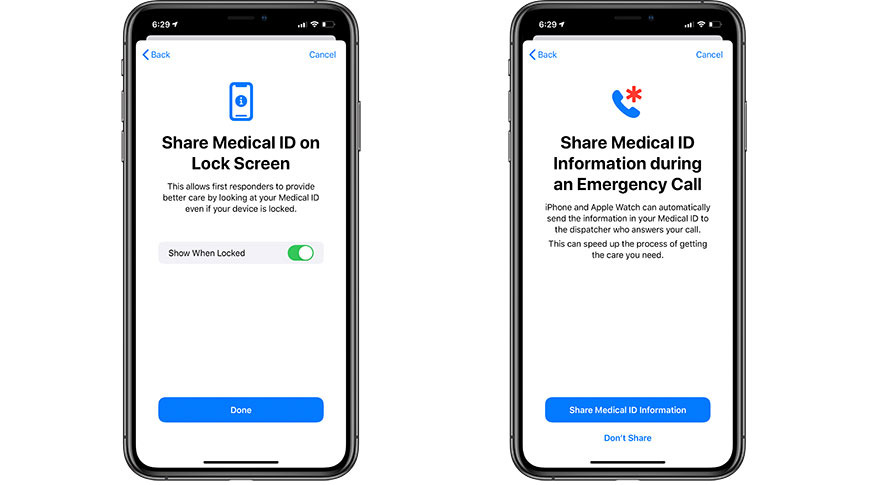 Apple's latest iOS 13.5 beta release includes a new Health app feature that allows iPhone and Apple Watch users to automatically send Medical ID information to first responders.
When enabled, the "Share Medical ID" feature pushes information stored in the Health app to emergency services when a user calls 911, delivering data that could be vital in providing effective care. Users can also elect to display Medical ID information on an iPhone's lock screen in emergency situations.
With Medical ID, users are able to list relevant health information including allergies, medical conditions, blood type, medications and more.
"iPhone and Apple Watch can automatically send the information in your Medical ID to the dispatcher who answers your call," Apple says. "This can speed up the process of getting the care you need."
Additionally, Share Medical ID can be configured to activate when Apple Watch's fall detection capability is triggered. Available on Apple Watch Series 4 and Series 5 devices, fall detection monitors accelerometer data to determine when a user has "taken a hard fall." Watch presents an option to call emergency services or, if so configured, automatically sends out an SOS.
The Medical ID sharing feature is currently available in areas that support Enhanced Emergency Data, an initiative that pings smartphone location data to help first responders locate users in distress.
Functionality was introduced on Wednesday with Apple's iOS 13.5 beta release. Upon opening the Health app, users are prompted to review "Emergency Access to Medical ID" options, where they can opt in to the automated service.
Medical ID sharing is expected to roll out to all users in the coming weeks.