How to choose between the new 13-inch MacBook Pro versus the 16-inch MacBook Pro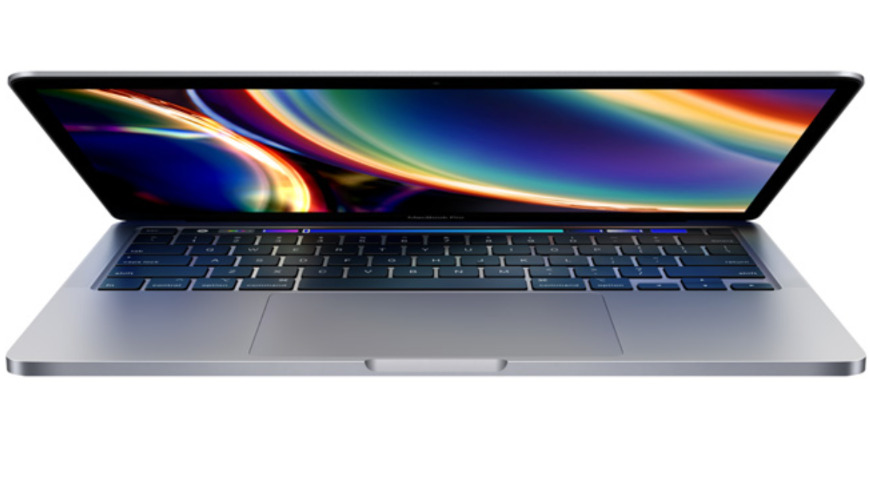 Don't pull the trigger on buying a fully-loaded 13-inch MacBook Pro just yet. At the higher end, there are cases where a 16-inch MacBook Pro will be a much better value.
The new 13-inch MacBook Pro sits exactly in the middle of Apple's MacBook Pro lineup, yet for at least the next short while, it somehow manages to muddy your choices too. Or rather, it does for a significant group of people and their needs.
If your buying decision could solely be on performance or physical differences like size and weight, then your choice could be easy. If either a 16-inch MacBook Pro or a MacBook Air is the right machine for you, the odds are that you know it.
Equally, then, if you knew you sometimes need more power, but not all the time, then the new 13-inch MacBook Pro ought to be the clear winner.
But you have to consider price, too, and right now, two issues affect whether the 13-inch MacBook Pro is your best choice. The first is that to get anything more than the performance you did from last year's model, you have to buy the higher-end versions of the 13-inch MacBook Pro.
That means the price is going to be higher, and enough so that you're heading toward the retail pricing of a 16-inch MacBook Pro.
It used to be that you could assume the base model of any Apple device was actually inadequate, that you would have to go for some kind of update at least. We're so used to this that it makes the 16-inch model feel even more expensive.
This time, however, it isn't entirely true. While you can make a case for spending more, the performance and features you get for the entry-level 16-inch MacBook Pro are good.
To be fair, now that its minimum SSD size has been doubled, the lowest-price new 13-inch MacBook Pro is perfectly adequate right out of the box.
That new 13-inch machine, though, is pretty much last year's model with better storage and the improved keyboard. If that's not enough for your needs, or if you want even a little more power, you are looking at the higher-priced versions.
You're really looking at the 13-inch MacBook Pro models that come with newer processors and faster RAM. You're having to consider the 13-inch MacBook Pro versions that start at either $1,799 or $1,999.
The difference between $1,999 and $2,399 is still significant, even if it's less than half the thousand dollar gap it first appeared to be.
And right now, that gap is regularly much smaller. That 16-inch MacBook Pro has been out just long enough that you can regularly get it for $250 less than Apple sells it. The new 13-inch MacBook Pro is also marked down, but with discounts of up to $120 off.
We're not saying everyone should leap to the 16-inch MacBook Pro, but when the realistic, real-world price difference is only about $100, you've got to consider it.
What you want for your money
This doesn't just apply at the top of the 13-inch MacBook Pro line and the very bottom of the 16-inch model. It applies when you need more power.
If you are looking at the higher-end 13-inch MacBook Pro, then it will be because of the newer, faster processors. It will be because of the faster RAM. So it will really be about performance.
At pretty much all levels of price/performance, a discounted 16-inch MacBook Pro is going to come in closer to the price of a high-end 13-inch model. But the closeness is starker the higher your budget is.
The most RAM a 13-inch MacBook Pro can have is 32GB, and the largest storage is 4TB. Processors are always more difficult to compare directly, but the fastest that this model can be bought with is a 2.3GHz quad-core 10th generation Intel Core i7. If you select the top version of each of these, your 13-inch MacBook Pro will retail you $3,599.
While deals will always change, AppleInsider does track them — try out our own constantly updated price guide yourself — and we've pretty consistently seen $200 discounts.
The difference between $3,599 and $4,399 is again enough to make you dismiss moving up to a 16-inch MacBook. But the difference between Apple's $3,599 for a 13-inch model and the $3,712 we've seen the 16-inch for is again barely more than a hundred bucks in the difference.
We're not saying that's a casual difference and certainly even if you're in the market for a $3,599 machine you might not be for a $3,712 one.
Your mileage makes a difference
Remember that our examples are just that, examples. Discounts vary, both up and down day to day and sometimes hour to hour. Your ideal configuration may well be less high powered than we've chosen here.
It remains, though, that for less of a price difference than you might imagine, or that Apple might want you to think about, you can get a lot more. Not quite everything is canted in favor of the 16-inch MacBook Pro, though.
If price and performance could somehow be taken out of the decision, for instance, the 16-inch MacBook Pro would offer a much better screen than the 13-inch model. However, it would be at the cost of a much bigger chassis.
The difference between a 13-inch and 16-inch model is enough that the bigger one, as light as it is, is much closer to what used to be called luggable. It's quite likely that many of them will be bought to sit on a desk and never travel — in which case a desktop Mac becomes better value and an entirely different discussion.
What you get for your money
If the physical size of the 16-inch MacBook Pro is not an issue, then the screen will be, just in a very positive way. That extra screen area means on the smaller machine you get 2,560 by 1,600 at 227 ppi. On the larger, you get 3,027 by 1,920 at 226 ppi.
The two screens are equally bright at 500 nits, but they are not equal in how they are driven. The 16-inch MacBook Pro includes a separate, discrete GPU, where the 13-inch model does not.
Add in that the processor is faster on the 16-inch model, and the result is going to be an appreciable speed difference when you're doing intensive tasks such as rendering video.
Photography work is also clearly better on the 16-inch MacBook Pro, given the screen size and the separate graphics processor. But audio is better on the bigger machine too.
How to make your choice
It sounds as though we're building up to recommending the 16-inch MacBook Pro, and we are not. In every way, it is the better machine — but that does not mean it's the better choice.
That issue of the sheer size of the two machines is a, forgive the pun, big one. A 13-inch MacBook Pro is simply far more conveniently and easily portable than the 16-inch model. If you have the better machine, but you never take it with you, you don't really have it.
Then, too, while this price gap is less because of the discounts, it's still a gap and the 13-inch model is still cheaper. Sometimes that difference is not by much at all, but it is always by some.
Perhaps what we're really building to, is that the 13-inch MacBook Pro is not the dead-center of the lineup at all. It's actually two different machines, with a high-end one that abuts the 16-inch model.
Consequently, if you're in the market for a MacBook Air, there are advantages to you spending a little extra and getting a lot more with the low-end 13-inch MacBook Pro. Yet if you're in the market for a higher-end 13-inch MacBook Pro, there are many advantages to spending a little extra and buying the 16-inch model.
This will change
If there weren't consistent discounts on the 16-inch MacBook Pro then this wouldn't be an issue. A $300 price difference is bigger than a $100 one. Then the 13-inch MacBook Pro is going to get regular discounts soon enough, so the price difference will widen again that way.
And of course, both machines are going to get updated some time. The 16-inch model is slightly older so it's surely going to see a refresh soon. But then there is the issue that so many signs said the 13-inch MacBook Pro would be updated to a 14.1-inch one.
If that is still going to happen, we can't know when. All you can go by is what is available now and what those products cost right now.
So for right now, if you need a higher-end MacBook Pro, don't rule out that 16-inch model as being too expensive. Not until you've used our price tracker.