Apple tells AirPods assembler to expand, and invest in Chinese firm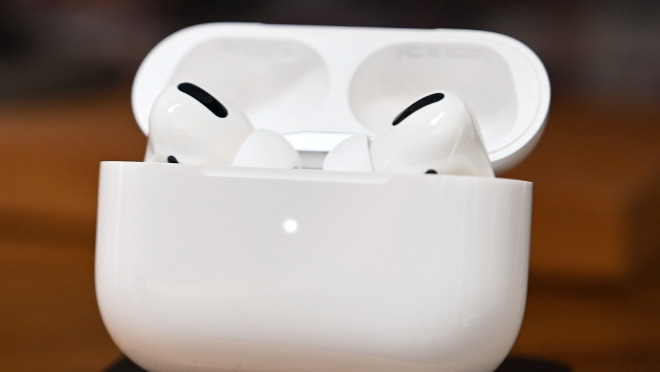 Chinese AirPod assembler Luxshare-ICT is reportedly being encourage by Apple to make a major investment that would benefit the Cupertino company.
Following previous news that AirPods supplier Luxshare-ICT was seeking funding, the company is reportedly being encouraged by Apple to take a major investment in Catcher Technology, a metal-casing provider.
According to the Nikkei Asian Review, Luxshare-ICT has been in protracted negotiation with Catcher Technology, and now multiple but unspecified sources say Apple is pressing the company to conclude the deal.
"Apple is encouraging Luxshare to make the investment," a source identified only as being "executive level," and familiar with the negotiations, told Nikkei Asian Review. "The rationale is to raise a competitive Chinese assembler to counterbalance the Taiwanese assemblers. The more qualified suppliers Apple has, the more bargaining power it will own."
Catcher Technology is reportedly the world's second-largest manufacturer of metal casings. Working with Catcher would give Luxshare both metal casing capabilities, and also working knowledge of smartphone assembly. Such capability would benefit Luxshare, but it would also mean Apple need not be so reliant on its main supplier, Foxconn, in future.
"For Apple, it is a win-win situation to support the growth of Luxshare," an unnamed supply chain manager to Nikkei. "Not only do Chinese companies offer lower prices with competitive quality, but it would also help Apple further deepen its network in a market with 1.3 billion people."
It does not appear that Apple itself is investing in Catcher Technology, however. "[Luxshare investing would] be a good deal for Apple, but most of the time suppliers have to shoulder the risks of the investment," continued the supply chain manager. "Apple's strategy is to see more competition in its supply chain so that it can have better components or better services, but still lower the cost."
Luxshare-ICT, which also uses the name Luxshare Precision for its consumer products, is a Chinese company with a base in California. It has previously been said to be used by Apple for producing iPhones and the 2020 Apple Watch.