How to share Apple News Plus with your family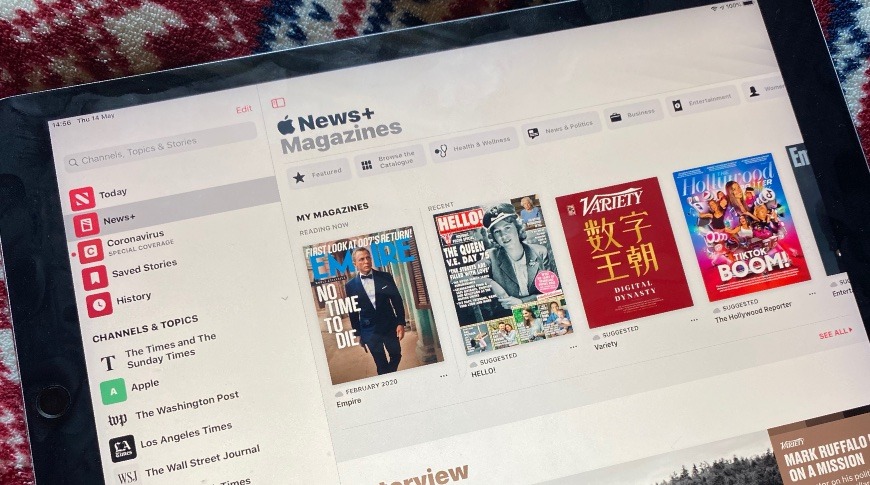 Apple News+ is a good buy for individuals, but it becomes a bargain when your whole family can share the one subscription. Here's how to set it up.
Family Sharing has now been around for six years, but it has really only come into its own since the introduction of Apple's major services — and especially with Apple News+.
Originally just for quite limited sharing of apps, it became more useful with Apple Music, and now makes Apple News+ a bargain.
The fact that it has been around for so long, though, and that the rules behind it are subtly different with services and apps, does make it confusing.
What you get with shared Apple News+
Through Family Sharing, the full Apple News+ service can be read and enjoyed by up to six people — including you, the one who's actually paying for it. Unlike Apple Music, which requires a greater fee if you want to share, Apple News+ includes sharing within its regular $9.99 monthly fee.
Unlike Family Sharing of apps, it is for the complete service.
Normally with an app, you might well be able to share it with your family, but you can't share any in-app purchases. That is the case whoever buys it, whether that's you who has bought such an add-on, or one of your family.
Each family member, including you, can buy in-app purchases, but those remain exclusive to that individual. With an app, only that base app can be shared.
Apple News+ does include its own in-app purchases in from within the app you can elect to subscribe further to specific titles. In this case, only one person needs to pay that extra — but it's you.
Sharing Apple News+
Apple makes it easy to share Apple News+ with your family, but there are still two major steps. First, you have to enable Family Sharing, and then you have to subscribe to Apple News+.
You can do this from any Apple device with a screen, other than the Apple Watch and Apple TV. The steps are similar on all these devices but not identical.
How to share Apple News Plus with family
On iOS, go to Settings
Tap on your name at the top
Tap Set Up Family Sharing
On the Mac, the same options are available under the Apple menu, then System Preferences.
You are considered to be the family organizer, and here you set up sharing for the rest of your family. There are options in this to do with whether they can buy anything via your account, but for Apple News+ sharing, you don't need to turn that on.
Once you've tapped Set Up Family Sharing, you are prompted through inviting family members one at a time. You can send the invitation to them via Messages, or you can hand them your iOS device.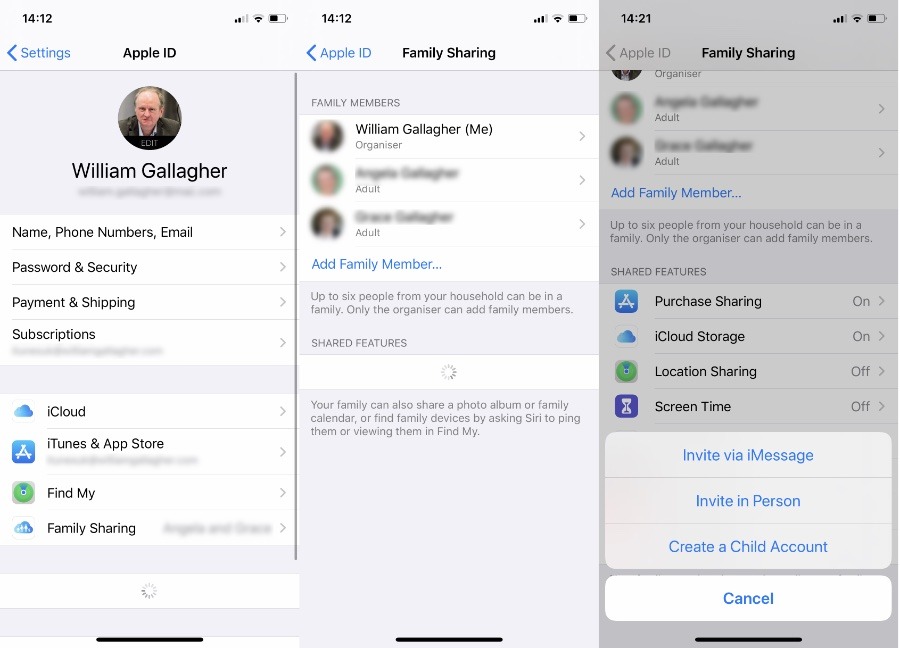 There is a third option for creating a child account, which is a special limited Apple ID with parental controls. For an adult, whichever way you invite them, they will need to know their Apple ID and the password for that account.
After you've added one, you can just tap on the Add Family Member... and go through the same steps.
When they have replied and, presumably, accepted the invitation, your family have access to any sharable app or service that you decide. You need to specify that they can use Apple News+, but first you need to subscribe.
How to subscribe to Apple News+
If you haven't already subscribed, then the quickest way is to do it while you're in the Set Up Family Sharing section of settings.
How to set up Family Sharing for Apple News+
Tap on Apple News+
On the description screen that follows, tap Learn More
Tap Start Reading
Confirm your purchase
Confusingly, if you do this and confirm the purchase, you come back out the same Start Reading page. What's more, that page is actually within the Apple News app rather than Settings.
To go back to add another family member, you have to come out of Apple News and go to Settings.
How to turn off Apple News+ sharing
There's no obvious advantage to switching off someone's access to your Apple News+ subscription. Even if a family member moves away to university, for instance, Apple is not going to send you an extra bill because they keep using their shared account.
However, there is this hard limit of six people. If you should come up against that and it is an issue, there are two options.
How to stop sharing Apple News+ with your family
Remove an existing family member
Take out a second subscription
Taking out a second subscription is obviously the more expensive option. It can also be that the person you want to add is not one who is in a position to buy their own subscription.
What you could do is remove someone who is able and willing to buy their own subscription, and then replace them with this new person. You can do this on either iOS or Mac.
How to remove someone from Family Sharing
Go to Settings on iOS
Tap your name at the top
Choose Family Sharing
Tap on the person you want to remove
Tap the Remove button
Then add the new person through the same steps as above.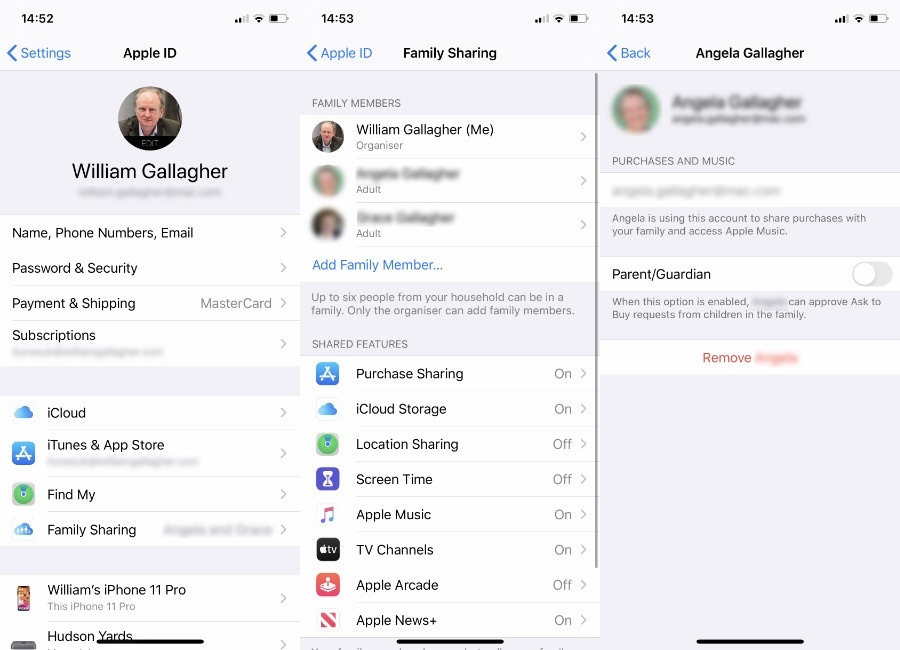 How to cancel Apple News+ entirely
If you choose to end your Apple News+ subscription, you end it for everyone in your family. They cannot continue to use it when you don't, unless they separately take out their own subscription.
Note that canceling Apple News+ does not mean you lose all of Apple News. You revert to having access to the free version.
However, while that free version is very good, it's better before you ever subscribe to Apple News+. In AppleInsider testing, we've found that after subscribing and canceling, the regular Apple News service contains a lot more stories that turn out to require a subscription.
Trust us, it's hard to explain to your family members why this happens. Then again, it's also hard to explain to them why, even though you are paying for a subscription, Apple News+ wants more money for certain publications.