Hands on: ChargeHub X4 is a four-port fast charger that lights up your space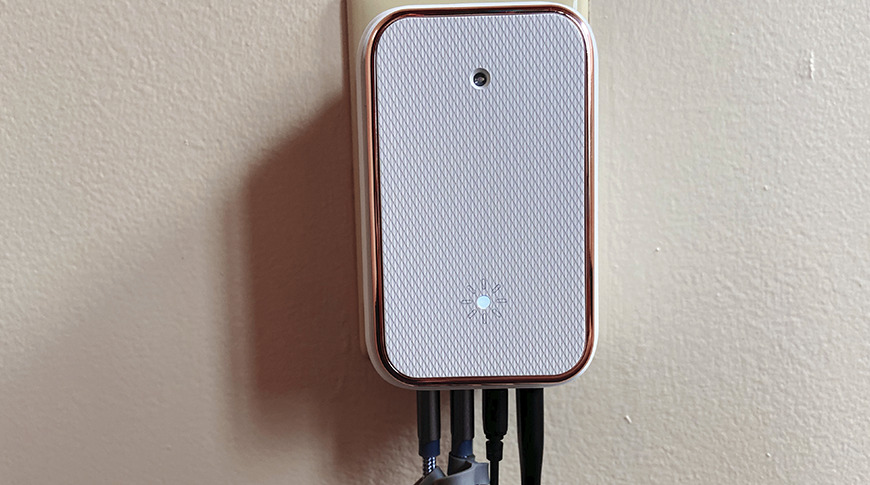 AppleInsider is supported by its audience and may earn commission as an Amazon Associate and affiliate partner on qualifying purchases. These affiliate partnerships do not influence our editorial content.
Designed to help offer more charging options while taking up less space, the ChargeHub X4 gives you the ability to charge four devices from one outlet space.
The ChargeHub X4 is one part nightlight, one part four-port charging solution, making it an ideal fix for those of us who are low on outlet space but not on devices.
The hub utilizes smart charging, meaning you'll be able to fast charge larger electronics, such as the iPad Pro, but also charge low-power electronics like earbuds, accessories, and the first generation Apple Pencil.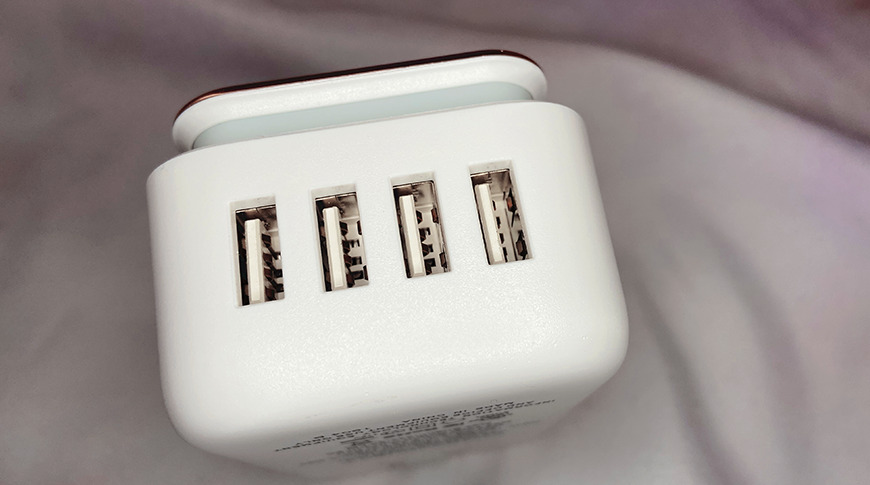 The ports on the ChargeHub X4 are somewhat perplexingly placed on the bottom of the device, rather than the side, which makes plugging something in for the first time a bit annoying.
If you're the type of person who routinely grabs a charging cord to take it with them when they leave, the design of the ChargeHub 4X doesn't lend itself to having cords endlessly tugged out of it. Additionally, this charger won't work in any outlets that you've also plugged a grounded power strip into, either.
The manufacturer's images seem to suggest the ideal use case is for a horizontally-oriented power outlet. These often are found on the side of kitchen islands and near some kitchen counters — though we didn't have one on hand.
That being said, if you're looking to set up a tech-charging area, this is the perfect solution. Four charging ports give you enough to keep your iPhone, iPad, Apple Watch, and wireless headphones topped up as needed, without the need to take up multiple outlets.
Throwing it behind the couch with a couple of extra-long cables means you and a friend or multiple kids can keep their devices charged while they use them.
The nightlight feature is a nice bonus as well. The light is 50 lumens, making it a nice ambient light for kitchens, hallways, or living rooms. In the event that you find the light too bright, a tap on the front touch sensor allows you to adjust the light or turn it off completely. During the daytime, the sensor on the top of the device will switch off the light to conserve power.
There is something we need to make mention of, though — When perusing the included manufacturer's guide, we were a little concerned over how fragile the manufacturers made the ChargeHub seem. According to the booklet, if the ChargeHub is dropped or even bumped too hard, it is advised that you do not attempt to use it and that you should immediately dispose of it.
This leads us to believe that this may not be an ideal product for homes with young children or particularly rowdy pets, such as dogs.
Still, barring it being pitched across the room by a particularly destructive toddler, we feel reasonably confident in saying that this is still a good charging hub. If you'd like to get your own, you can head to Amazon and snag one for $40.