Adobe announces updates to Fresco and Photoshop on the iPad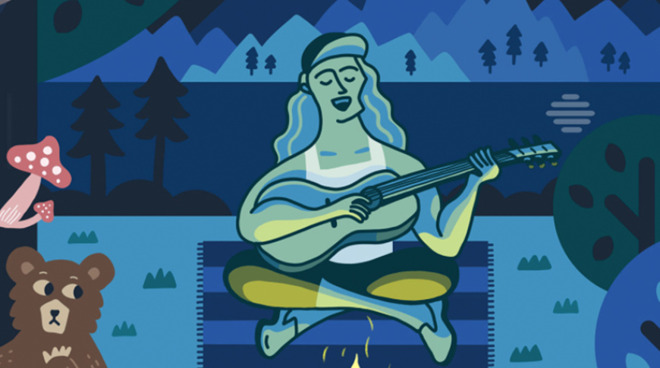 AppleInsider is supported by its audience and may earn commission as an Amazon Associate and affiliate partner on qualifying purchases. These affiliate partnerships do not influence our editorial content.
Adobe is rolling out significant updates to both Fresco and Photoshop on the iPad, including new vector capture tools and improved Apple Pencil pressure sensitivity settings.
Adobe Fresco
Adobe is rolling out several new features after receiving feedback from its users, hoping to help cement Fresco as a must-have art app for iPad artists.
Adobe Fresco now features a new eyedropper tool that can be used to create some stunning effects. If you need a single color, the eyedropper tool works the way you're accustomed to. However, the addition of a multicolor eye-dropping tool allows users to sample multiple colors that can then be applied with Fresco's Live Brushes.
Also new is the addition of Capture Shapes. Capture Shapes allows you to snap a picture of something drawn on paper and quickly turn it into a vector-based image to apply to digital projects.
Vector Trim is Fresco's new tool that makes it easy to cut or remove vector shapes that cross or intersect. This allows for faster cleanup of vector images on a touch-based interface.
Fresco's Strait Edge tool has been renamed to "Ruler", and along with the new name received several new features. Ruler can now be pinned to the canvas and remembers its position through zooms.
Adobe Photoshop on iPad
The iPad version of Photoshop has also received a few new updates as Adobe continues to expand the mobile version of its popular desktop software.
Curves makes its debut to Photoshop on iPad for the first time. Curves allows users to make specific adjustments to the color, tone, and balance of an image in a non-destructive way. Easily adjust tonal curves of all channels and utilize multi-node selections. Adobe plans to allow numerical inputs for precise adjustments in a future release.
Adobe has also implemented one of the most sought-after features to their Photoshop app - the ability to adjust Apple Pencil pressure. Users can now utilize a slider tool that lets them set the pressure sensitivity they're most comfortable with when using the Apple Pencil.
It was also recently announced that artists can now get both Adobe Photoshop and Adobe Fresco Premium on the iPad for one price — $9.99 a month.