Apple breaks tie, beats Samsung in annual phone satisfaction survey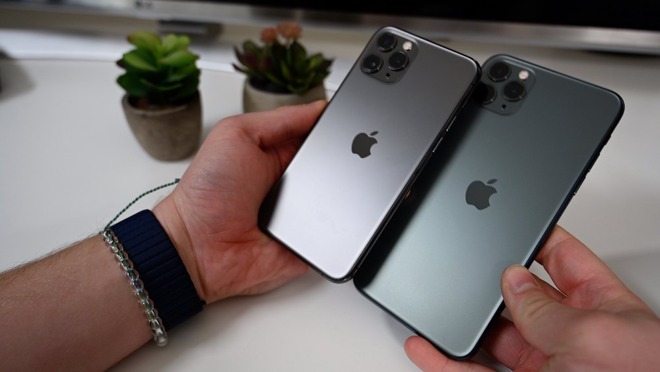 AppleInsider may earn an affiliate commission on purchases made through links on our site.
Apple has surpassed Samsung in an annual cellular customer satisfaction survey, breaking the tie from the year prior.
The Cupertino tech giant achieved a score of 82 in the 2020 edition of the America Customer Satisfaction Index. That's a 1% change from the year before and a point higher than Samsung's 2020 score of 81.
The report also claims that Apple customers are, in general, more satisfied with their device's battery life in 2020 compared to the year prior.
LG took the third-place spot with a score 0f 79, while Motorola ranked fourth with a score of 77.
Among individual smartphones, Samsung still managed to edge out Apple. The company's Galaxy Note 9 ranked in first place with an 85 on the customer satisfaction index. The nearest Apple device was the iPhone XS Max, in fourth place with an 84 score — tying it with the Galaxy S9+ and Galaxy S10.
According to the ASCI report, customer satisfaction with cellular phones, in general, have risen 1.3% year-over-year. That's despite the fact that global smartphone sales declined 1% throughout 2019.
ASCI also ranks telecom operators in the U.S. And this year's customer satisfaction rankings remain unchanged from the year before, with T-Mobile in first followed by Verizon, AT&T, U.S. Cellular and Sprint, in that order.
The ASCI report is an annual ranking of the overall satisfaction of smartphone and ISP customers. This year's report was based on interviews with 27,346 customers in the U.S. between April 15, 2019 and March 20, 2020.