Apple confirms it has fixed widespread 'No Longer Shared' iOS bug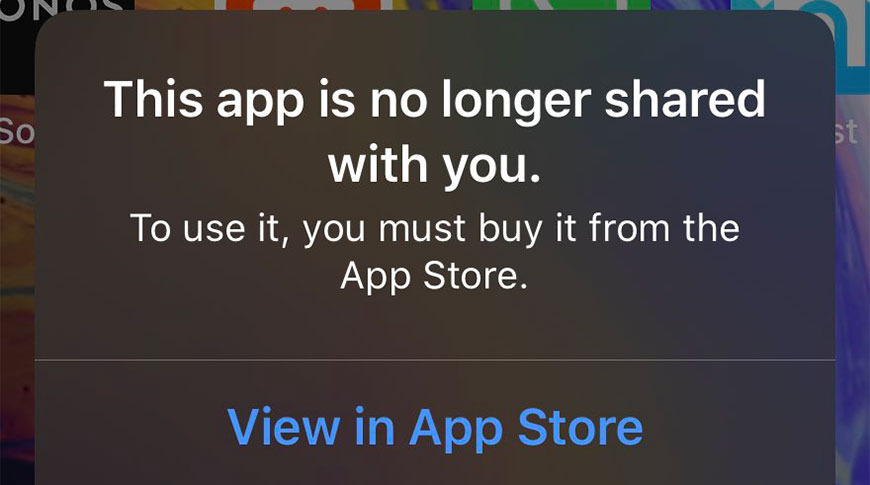 Apple on Tuesday said that it has fixed a widespread bug in its Family Sharing system that caused apps to fail to open.
Reports of the issue first surfaced earlier in May. The bug, which impacted a significant number of users, showed a dialog box that said "This app is no longer with you," and prompted impacted users to reinstall it from the App Store.
Over the Memorial Day weekend, Apple resolved the issue for all users, confirming in a statement to TechCrunch that it should no longer affect anyone on iOS.
Even before Apple worked to fix the bug, some users found that they could solve it by deleting and redownloading specific apps. Following first reports of the bug, Apple re-issued a large number of previously released iOS app updates in an apparent move to mitigate the flaw.
It isn't clear what caused the bug in the first place, though it's probable that it was an app signing issue with Family Sharing that caused apps to behave like paid downloads that users lost the right to use.