iPhone 11 eclipses iPhone XR as the world's most-popular smartphone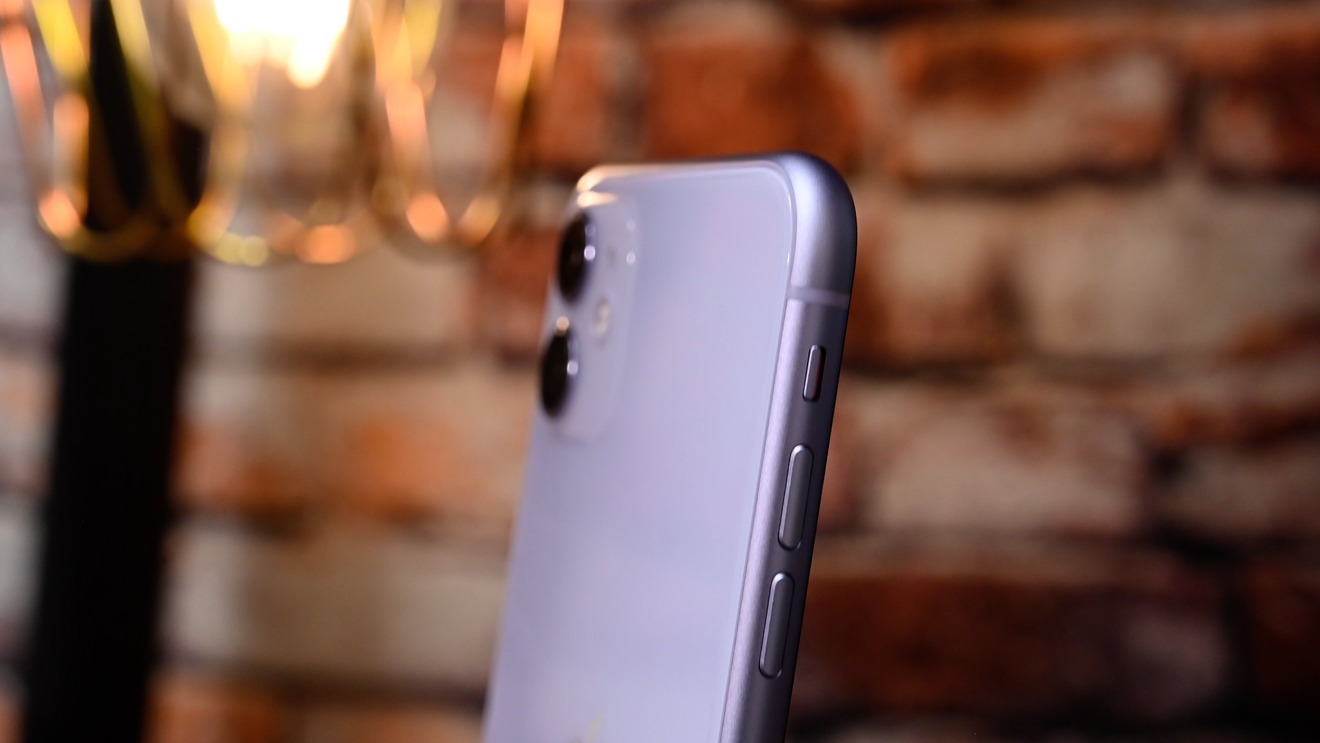 The iPhone 11 has surpassed the iPhone XR, becoming the world's most popular smartphone model in the first quarter of 2020.
The iPhone 11 has done exceedingly well compared to other popular smartphone models, according to a study put out by Omdia. Despite COVID-19's impact on the economy, in the first quarter of 2020, Apple has sold 19.5 million iPhone 11 units globally.
Unsurprisingly, Apple's iPhone 11 has remained popular since its launch last September. At launch, it was priced $50 less it's predecessor, iPhone XR. It also boasts a dual-camera setup that many customers found desirable.
"For more than five years— even amid shifting conditions in the wireless market and the global economy— one thing has remained consistent in the smartphone business: Apple has taken either the first or second rank in Omdia's global model shipment ranking," said Jusy Hong, director of smartphone research at Omdia. "Apple's success is the result of its strategy to offer relatively few models. This has allowed the company to focus its efforts on a small number of products that appeal to a broad selection of consumers and sell in extremely high volumes."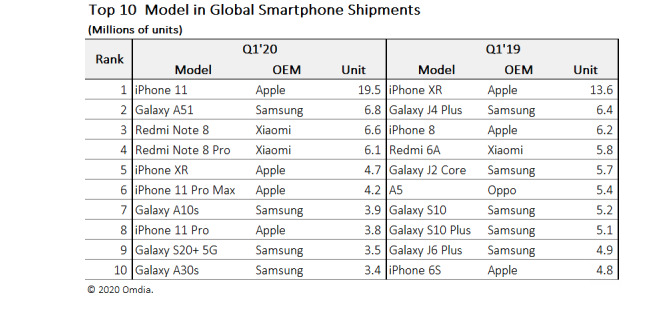 Second place went to Samsung's Galaxy A51, which sold 6.8 million units globally. Apple's iPhone XR remained popular, with 4.7 million units sold, making it the fifth most-sold smartphone for the last quarter.
Four of Apple's models made it into the top 10 list this year. The iPhone 11, iPhone XR, iPhone 11 Pro Max, and iPhone 11 Pro. They ranked first, fifth, sixth, and eighth, respectively.
In the first quarter of 2019, the iPhone XR was the only new-released Apple phone to make it into the top 10 list — the iPhone XS and iPhone XS Max did not. Older models, such as the iPhone 8 and the iPhone 6s, had ranked third and tenth, respectively.
Omdia anticipates that the global smartphone market to contract this year, due to the COVID-19 pandemic. They believe that many countries will see slower 5G expansion, which may lead many people to hold off on upgrading their current smartphones for newer models.