Apple researching audio system that uses speaker airflow for cooling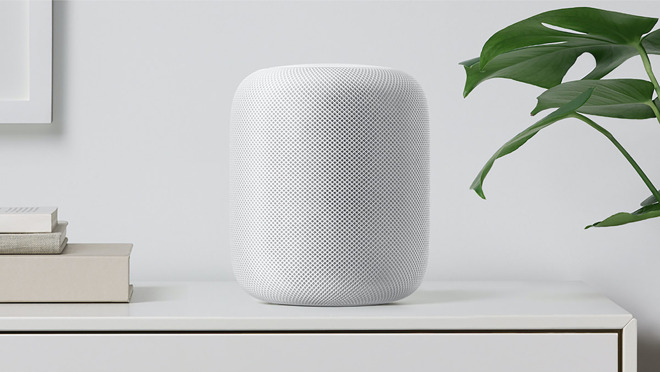 AppleInsider may earn an affiliate commission on purchases made through links on our site.
A future version of Apple's HomePod or possibly even a computer could use out-of-phase speakers for internal component cooling purposes.
Amid rumors that Apple will release a smaller HomePod device in 2020, the U.S. patent and Trademark Office has published an Apple patent application that details a cooling method that could be used in a small speaker system.
The patent application, titled "Dual speaker enabled cooling," notes that some home audio systems may be compact, with little room for fans or other cooling mechanisms. As functionality and processing capabilities increase in these devices, heat dissipation may be an issue.
Some common methods of dealing with heat generation, such as internal cooling fans, aren't as realistic of an option when it comes to a device expected to operate quietly, such as a home audio system or a speaker equipped with a digital assistant.
In the patent application, Apple explains a way around these limitations by using specific speaker configurations to produce internal air flow and cool heat-generating components.
By incorporating specific arrangements of speakers and air ducts, Apple could encourage cooling of important components. More than that, the patent suggests that the speaker system could manipulate "in-phase and out-of-phase movement" of the speakers to produce internal air flow.
Using force cancellation when operating out of phase, the loudspeakers "may be operated as a type of pump to modulate the air volume within the housing," the patent contends.
Other portions of the patent also detail methods for a system to intelligently detect cooling needs based on internal and ambient temperature, as well as cooling volume. In several types of operation, the system could operate both in "cooling mode" as well as audio mode simultaneously.
Michael B. Nussbaum, Jason C. Della Rosa and Glenn K. Trainer are listed as inventors on the patent. All three have worked on audio-related patents for Apple in the past and, notably, Nussbaum was responsible for specific types of AirPods technology and Trainer served as the technical lead for HomePod.