Tech investor urges Apple CEO Tim Cook to publicly voice company values amid protests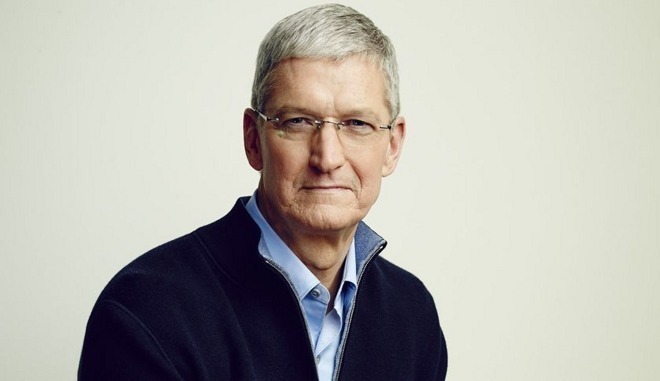 Billionaire tech investor and Sun Microsystems co-founder Vinod Khosla this week called on Apple CEO Tim Cook to speak out on the company's values as protests over the killing of George Floyd rage across the U.S.
Khosla in a tweet Monday urged Cook to publicly address the ongoing protests which were sparked by the death of Floyd at the hands of Minneapolis police last week. The incident once again shined a light on racial injustice in America, with many around the world joining in movements of their own to protest excessive use of police force.
"It's easy to support equality & justice for all decent folks," Khosla's tweet reads. "It's when one has to give up something to support it that belief in our real values show up. @tim_cook easy to talk but why do you suck up to @realDonaldTrump? Memo's to employees is easy. Please retweet."
Responding to critics who accuse Cook of kowtowing to a right-leaning regime, the executive has in the past said engagement with government entities is an effective method of forwarding critical issues.
As for the ongoing protests, Khosla in a follow-up tweet asked, "Do you,@tim_cook support being aggressive with protestors? [ ] Would you be willing to speak up beyond memo to employees? Is this unifying the country?"
In a memo to employees on Sunday, Cook voiced support for minorities and those challenging racial injustice. He went on to tout Apple's efforts to forward diversity and inclusion in the workplace, but noted "we must do more."
"To create change, we have to reexamine our own views and actions in light of a pain that is deeply felt but too often ignored," Cook wrote. "Issues of human dignity will not abide standing on the sidelines. To our colleagues in the Black community — we see you. You matter, your lives matter, and you are valued here at Apple."
In support of the Black Lives Matter movement, Apple on Tuesday participated in the #BlackoutTuesday campaign by pausing Beats 1 radio programming and replacing prominent Apple Music sections with blacked out graphics.
"In steadfast support of the Black voices that define music, creativity, and culture, we use ours," a message on Apple Music's Browse page reads. "This moment calls upon us all to speak and act against racism and injustice of all kinds. We stand in solidarity with Black communities everywhere."