Apple still mulling services bundle, iOS 13.5.5 code suggests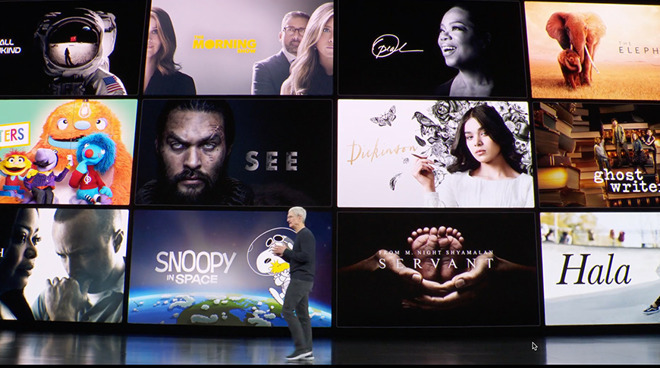 Code discovered in the latest iOS 13.5.5 release suggests Apple is working to build out a bundle of its core for-pay services, Apple Music, Apple News+, Apple TV+ and Apple Arcade.
Files and code strings uncovered by 9to5Mac reveal references to a "bundle offer" and "bundle subscription" related to Apple's services management backend. While not directly attached to a specific product, like Apple Music, the language indicates Apple is considering a subscription services combo offer.
Exactly what Apple's bundle might look like is at this point unknown. The company currently fields four main subscription products in Apple Music, Apple News+, Apple TV+ and Apple Arcade. Apple Music and Apple News+ cost $9.99 a month for individuals, while Apple TV+ and Apple Arcade are priced at $4.99 a month. Discounts for each can be had through family and Family Sharing plans. Non-content service programs include Apple Care hardware support, which varies depending on device.
A potential bundle of two or more services would save consumers money and could boost adoption of less popular products.
Apple has long been rumored to be mulling a subscription bundle, though such a product has yet to materialize. A report in November claimed the company was close to striking deals with publishing partners that would enable the rollout of a subscription package sometime this year.
Most recently, however, a report in March noted newly signed deals with record labels effectively precludes Apple from launching a combined service in the near term. The tech giant reportedly informed music executives that it plans to combine its digital services under a bundle-style plan, but discussions on distribution rights are ongoing.