Review: Edge Desk is the collapsable, work-from-home desk you're looking for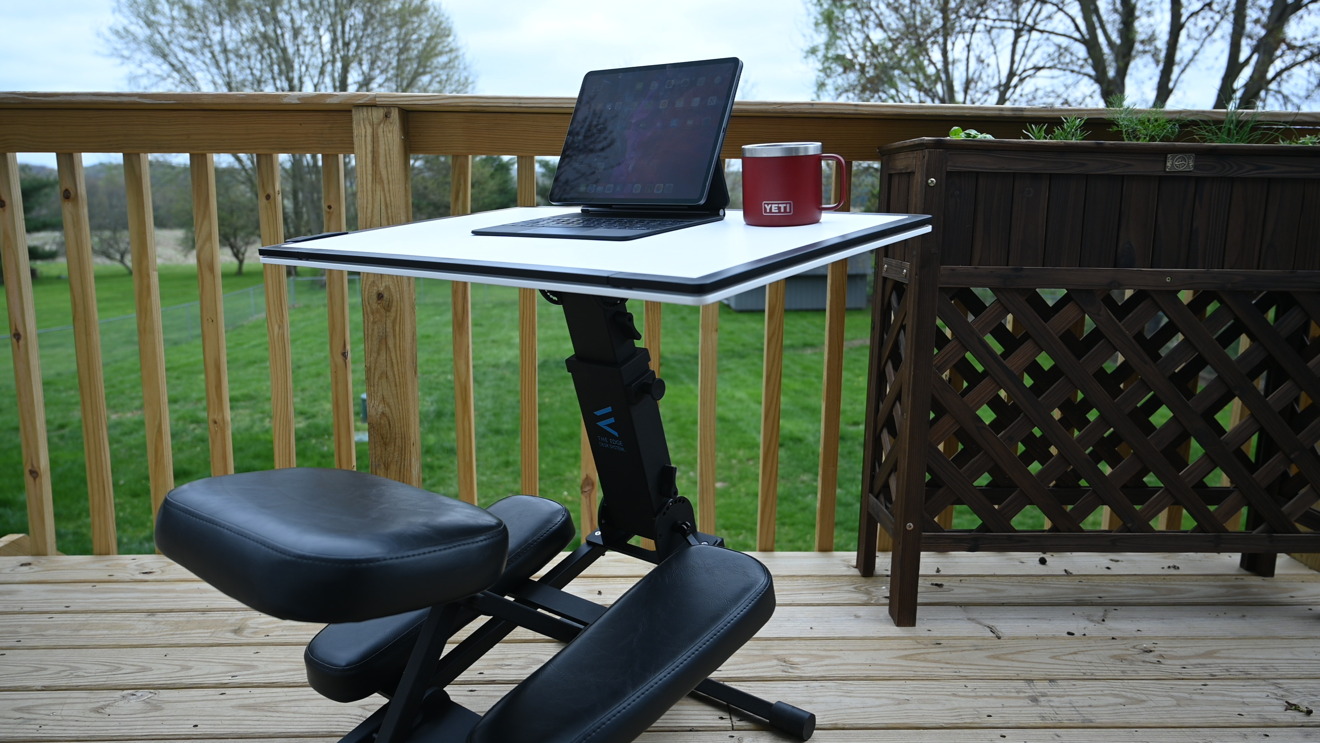 The practice of working from home is likely to continue for employers and employees for quite some time, and regardless of whether it is permanent or temporary, being comfortable and healthy is still important. The EdgeDesk is a unique option that provides considerable flexibility as a secondary work location, one that can easily be packed away and moved to a new location.
What is it?
We've recently seen many companies pledging to continue the work-from-home trend including the likes of Facebook. With the trend continuing in full force, even after the pandemic recedes, desks that offer an additional workspace to its users continue to grow in popularity, and for good reason.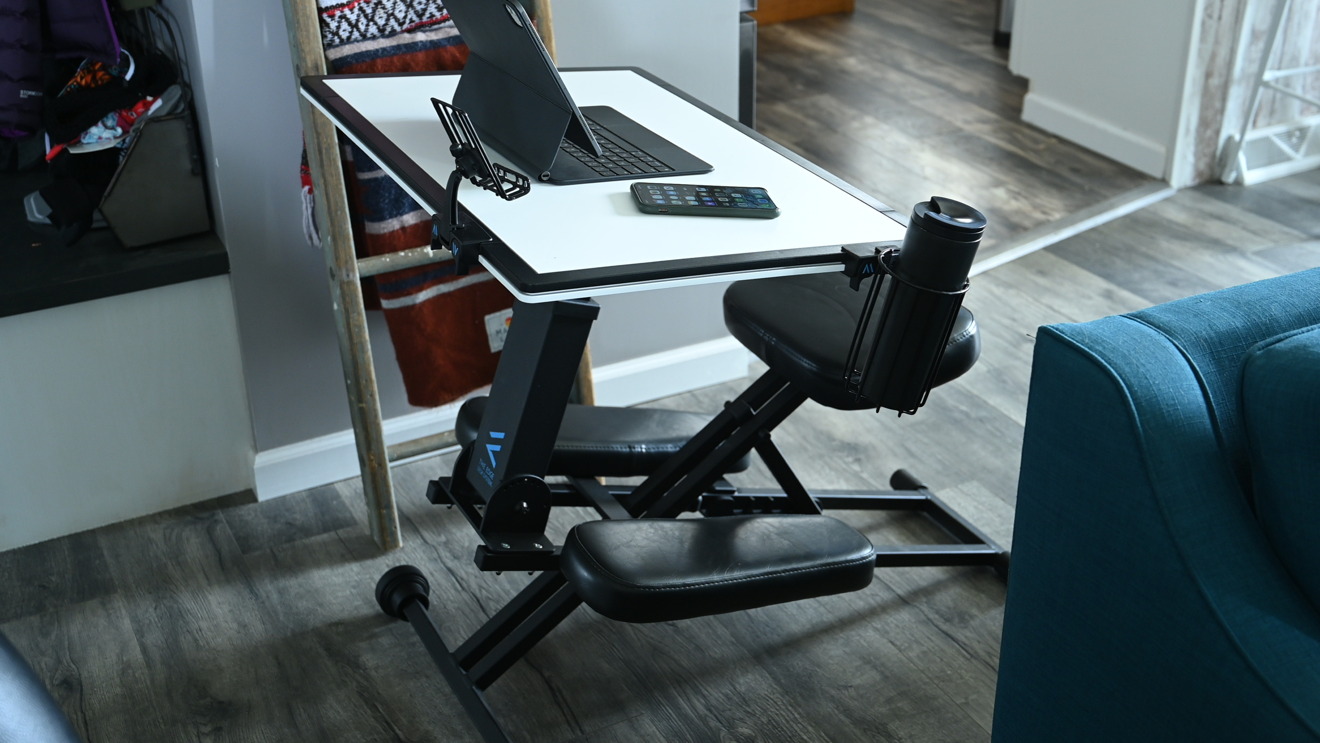 Edge Desk, or the "Edge Desk System" rather, is comprised of a collapsible desk as well as a wide array of accessories to compliment it.
This desk is best suited as a secondary desk or as a temporary solution. As much as we like it, there isn't the space, organization, or sturdiness we'd expect from a desk that is being used day in and day out with no end.
That said, it is such a joy to have around. There are many perks when working from home, but being able to slide a full desk and chair out from under your couch to set up on your back deck and work in the sun during a nice day while your dogs run around certainly has to be near the top of the list.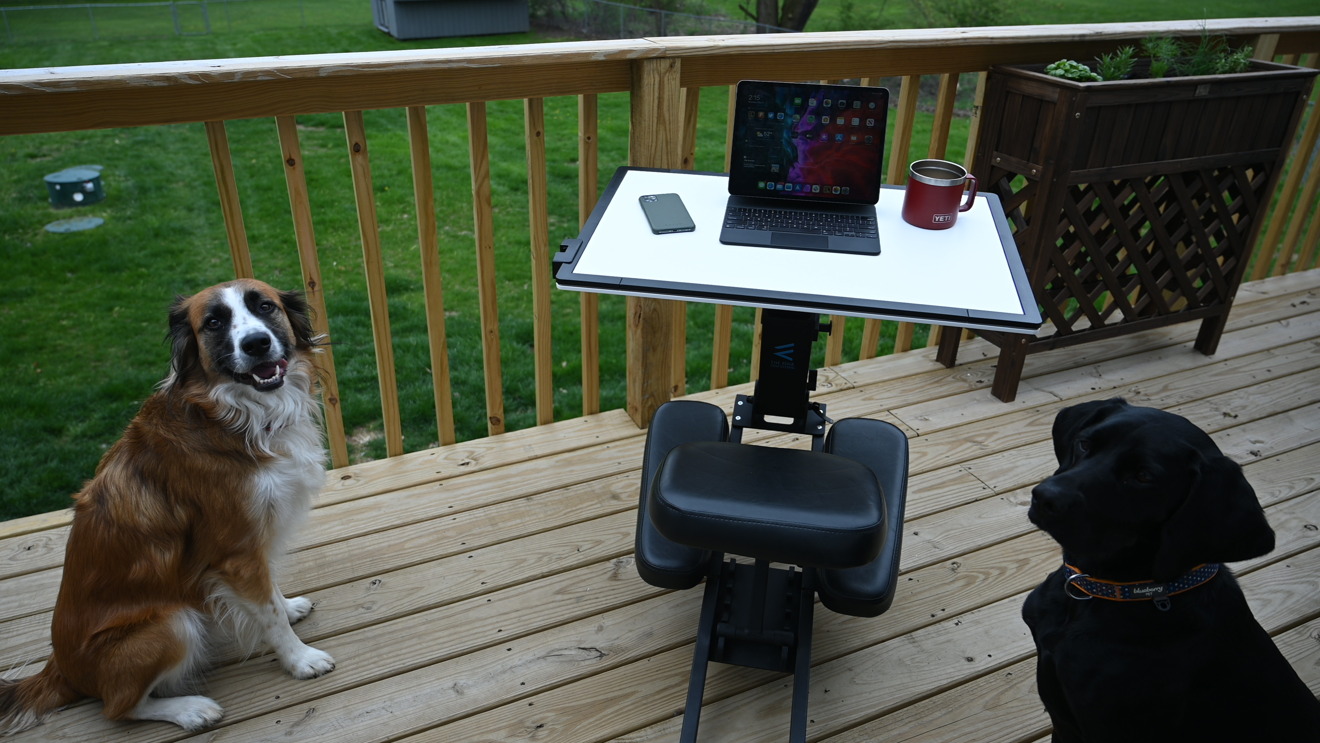 We've worked around our home before, setting up camp in the living room on the couch or sitting on the outdoor patio table is nice, but this is far better. It is more comfortable, keeps our back in a better position, and is far more versatile.
Aside from being a portable and easy-to-move desk, it also folds flat. It takes a bit of practice to get down the whole process, but after a couple of tries, it isn't difficult to figure out how the whole thing works.
There are a series of levers, locks, and adjustment knobs that not only unpack the desk but optimize the setup for you.
You could keep the desktop in portrait orientation and prop it up like an easel, or have it flat like a traditional desk. Even then you can very much control the angle of the desktop, and the seat.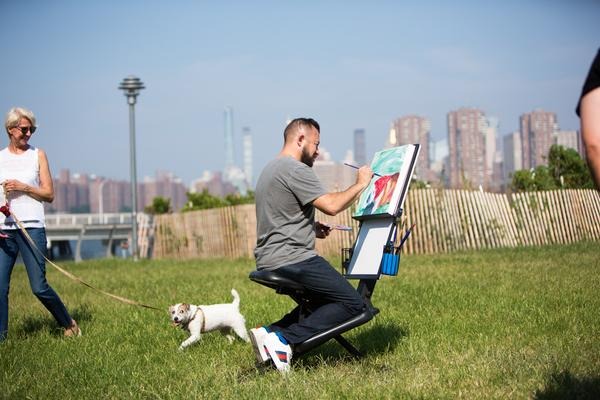 Speaking of the seat, that is one area that is very unique with the Edge Desk. It isn't a normal office-style chair or even any style chair, as it is more akin to the massage chairs you'd find in a spa.
Your knees are propped up in front of you on large cushions with your feet going backward, under the seat. In practice, it is very ergonomic and ridiculously comfortable. We truly enjoy sitting at the Edge Desk.
Accessories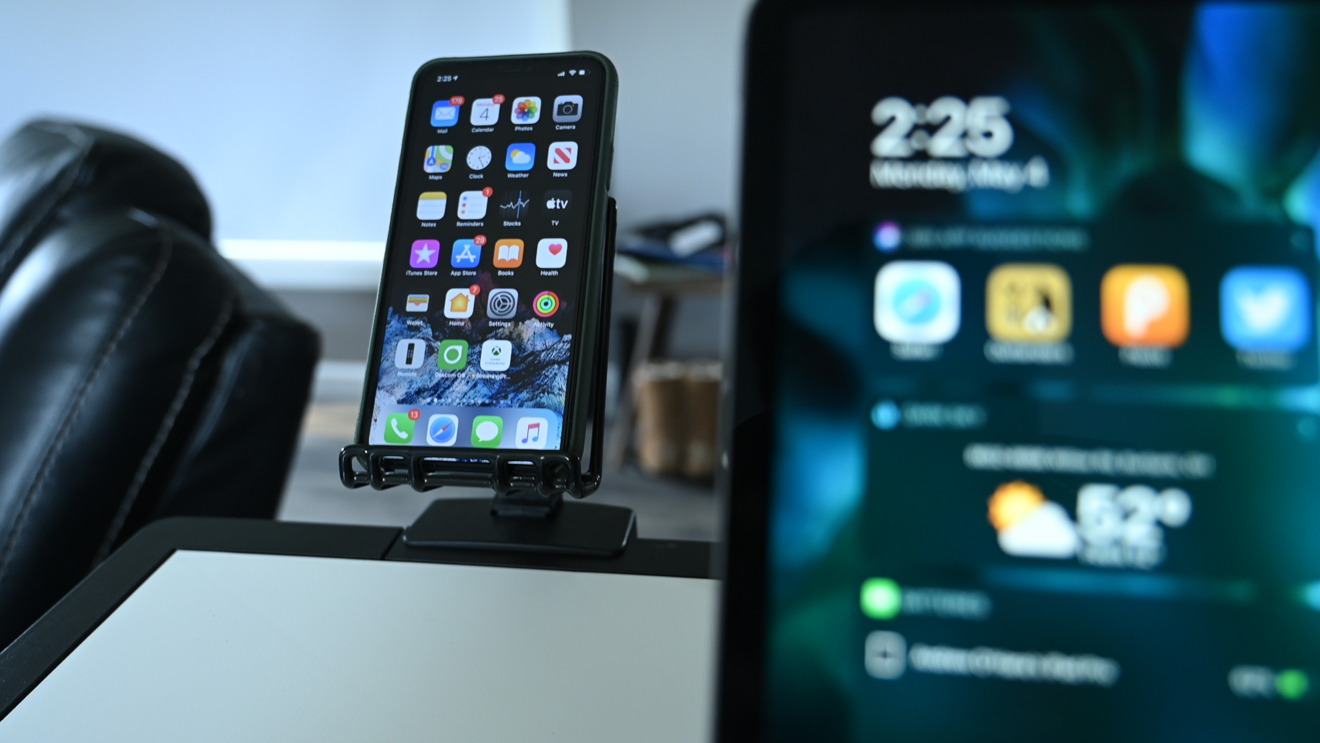 We referred to this briefly as the "Edge Desk System" rather than just the Edge Desk. That's due to all the accessories that you can outfit your desk with. For our use, added a cup holder, a phone mount, and a set of wheels.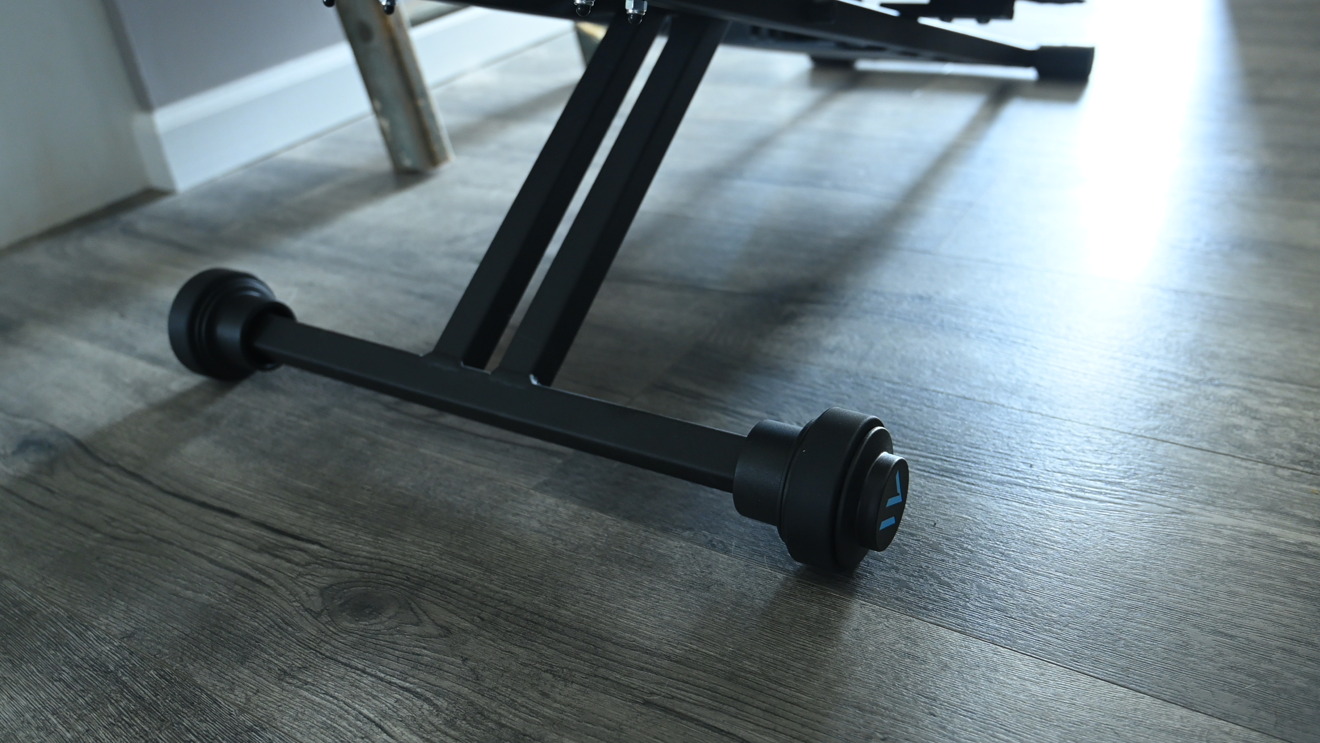 The wheels easily attach to the rubberized supports at the front of the desk. Once on, it is much easier to roll the desk around your home office.
The desk isn't particularly heavy, but this does make it easier, and it can also help protect your floor. If you're rolling under a couch or bed, wheels allow it to slide without the risk of damaging your floor and without any additional effort.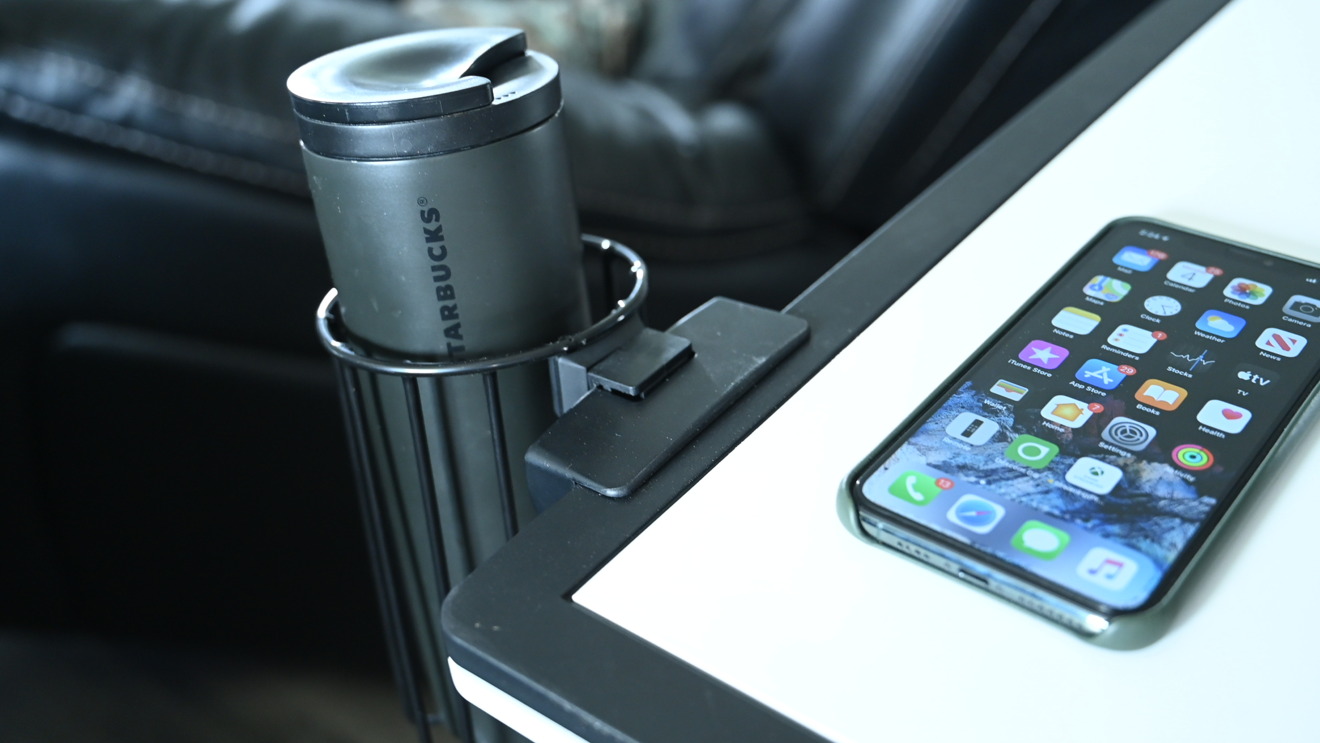 Other accessories, like our cup holder and phone mount, clip to the edges of the desk, fitting in and locking into place.
A normal desk is parallel with the floor, but Edge Desk can be set up at so many different angles. Placing your phone or coffee cup on the desk may not be possible for mounts that are fixed in place, at least not without a broken phone screen or coffee burns on your lap.
These holders and mounts can rotate and adjust so that they are properly positioned. Think about placing your cup in the cupholder: no matter how your desk angles, your drink is always perpendicular to the floor, spill-free.
Having the ability to expand the desk with these accessories is crucial. What would a desk be if you couldn't safely place your coffee or phone?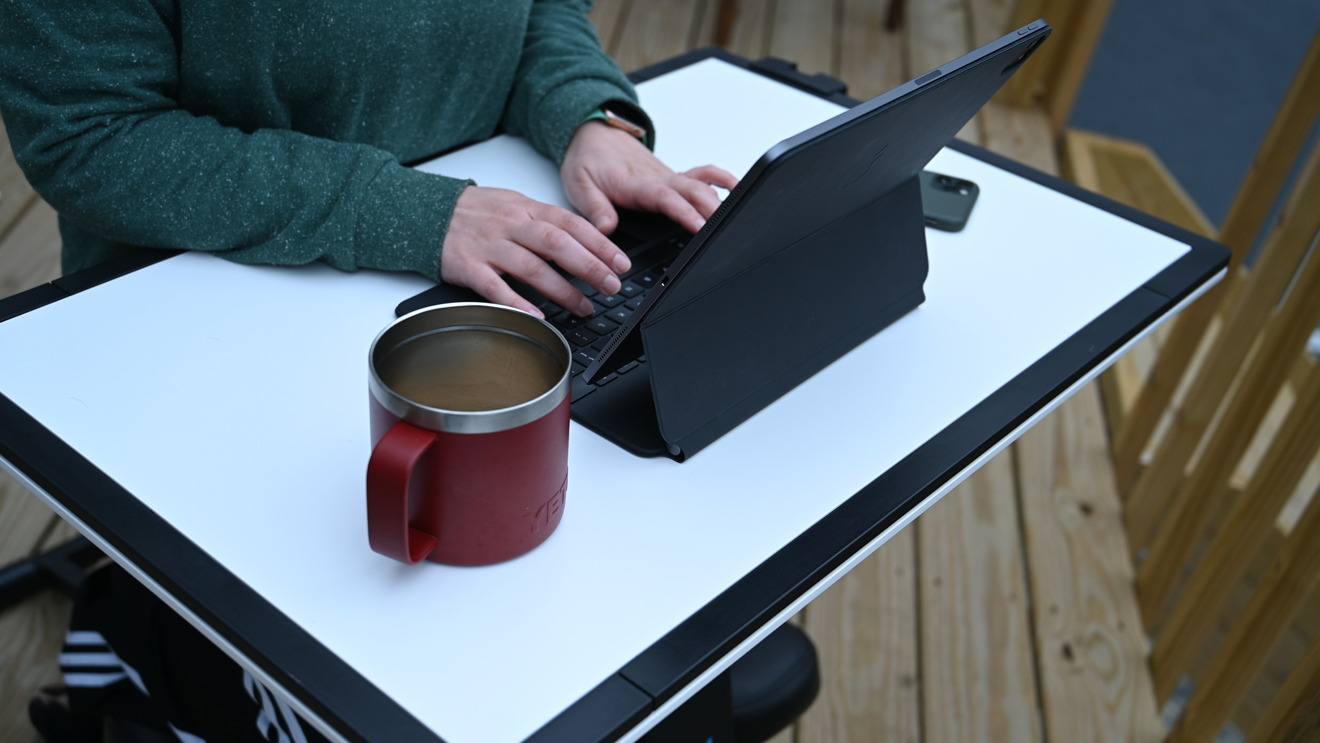 Our biggest complaint here is the universal nature of such accessories. For example, the cupholder is great, but it can be too long and narrow for certain coffee cups.
We managed to find ones that work, but it wasn't designed from the ground up for a standard coffee mug and may take some adjusting on your end.
Should you buy it?
Frankly, we are massive fans of the Edge Desk. I've never knelt while working, usually sticking with a standard office chair or even a standing desk, but kneeling was quite comfortable and was an enjoyable change of pace.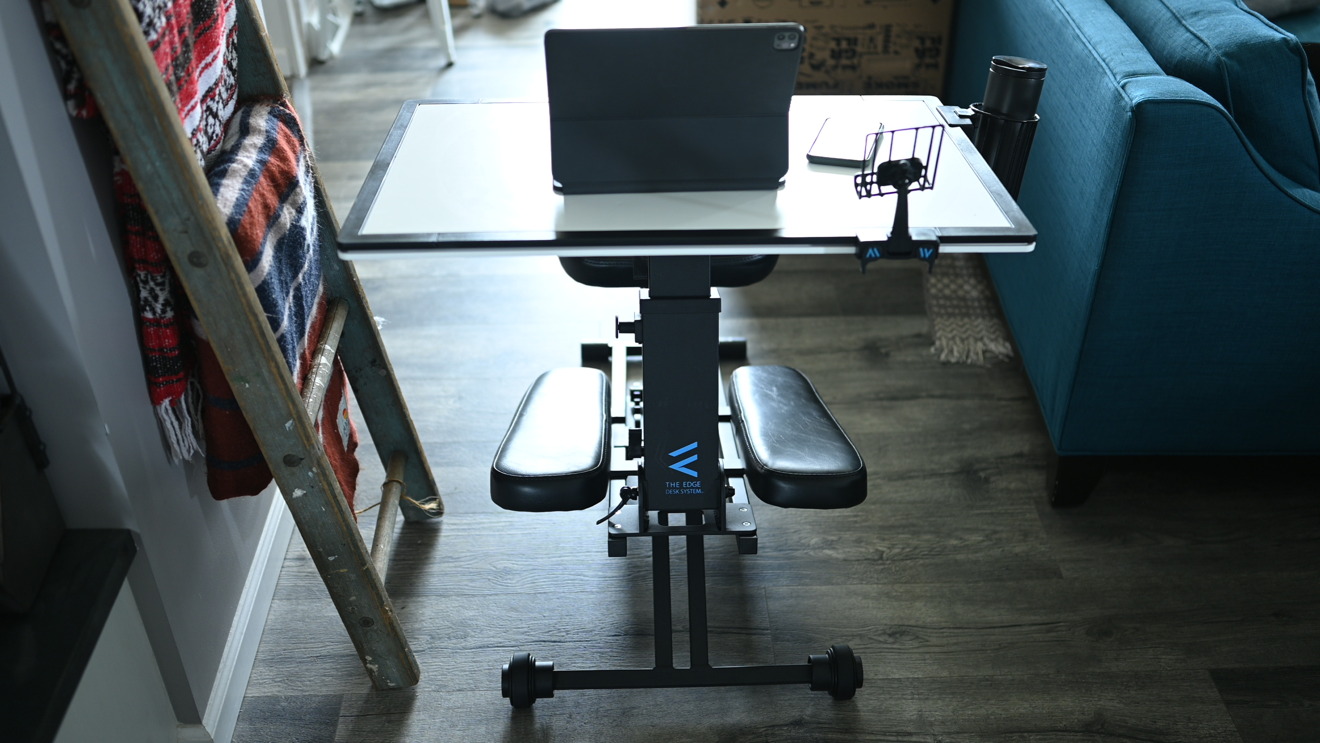 Could we use the Edge Desk every day? Maybe not. It still isn't quite as solid as a normal desk and it is smaller than our day-to-day desk, but for the occasional work from home bout or the times where we want to stimulate our creative sides by working out on the desk, it is a perfect solution.
It is incredibly modular with a vast array of accessories and the number of customizable and adjustable parts makes it well-suited for almost everyone.
Our only real complaint is that the desk can squeak a bit if we lean on it and move about, but the Edge Desk team said this was simply a tradeoff to make.
It could be made more stable, but that would yield a heavier, bulkier product. This desk gets quite thin for its size and I think they made the right choice in this regard.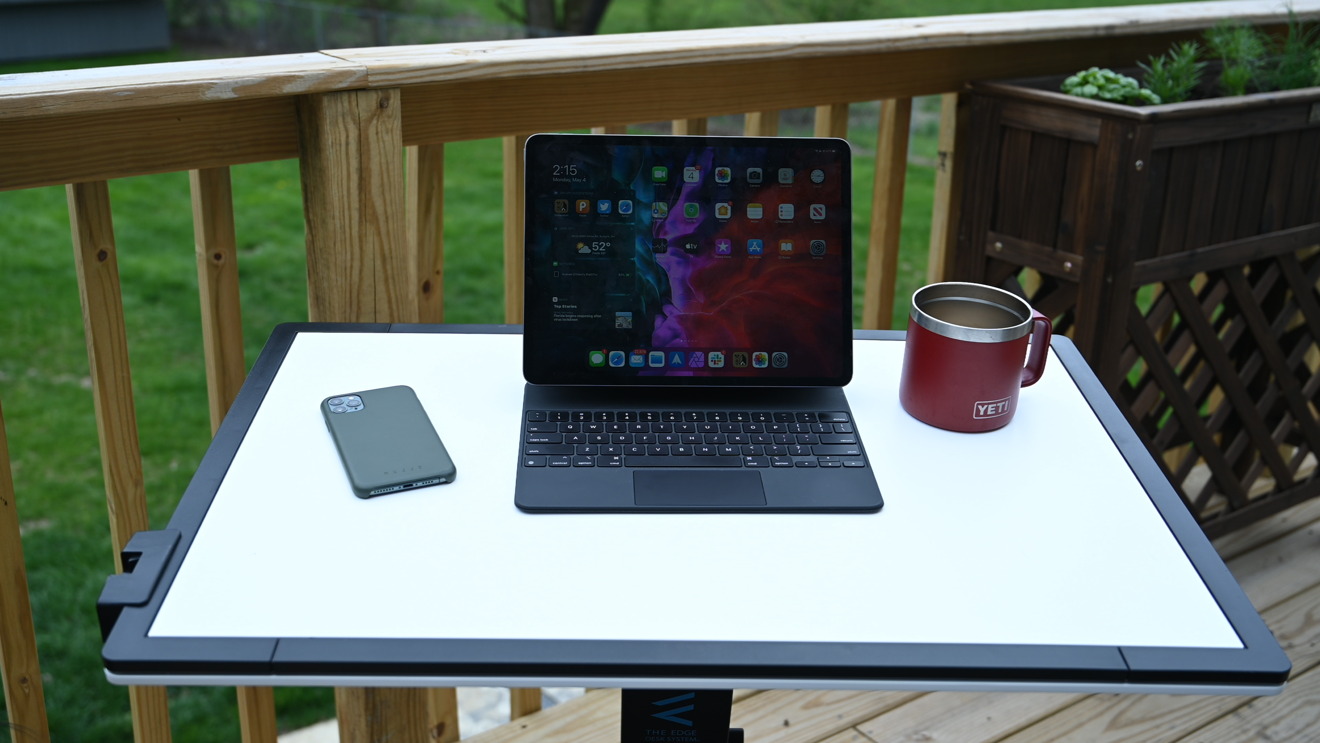 Folds very flat
Extremely comfortable to work at
Massive amount of adjustment
Helpful accessories available to improve experience
Great way to work from home or outside the office
Solid, strong, and well-built
Expensive compared to non-collapsable desks
Can squeak and wiggle slightly under pressure
Accessories not included
Rating: 4 out of 5
Where to buy
The Edge Desk is available from Amazon in black, white, and silver starting at $350.