Apple details international expansion of Apple Maps transit and Look Around feature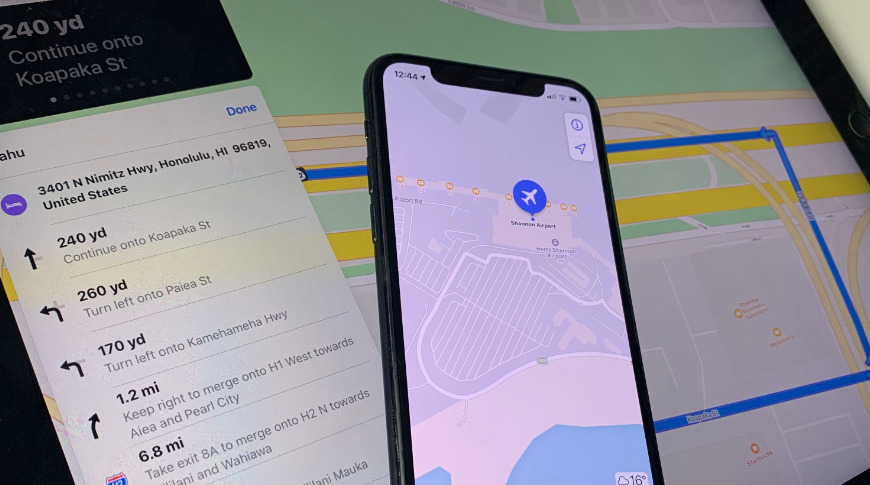 The rollout of improved Apple Maps detailed coverage continues with updates being seen for the Nearby, Look Around, and public transit features across Europe, Asia, and more.
Real-time public transit information, including indoor airport maps, have been added to Apple Maps in very many more countries, according to Apple's own documentation. The company's Feature Availability page for Apple Maps has been updated to include multiple additions and improvements that have been made over the last few months.
First spotted by German publication iphone-ticker.de on Friday morning, transit details have been updated in Canada, the Netherlands, and Sweden. It's also been updated in England, Scotland, and Wales, but seemingly not the fourth component of the United Kingdom, Northern Ireland.
In total, some 37 countries, regions, or US districts now have the full transit information features, while 353 have Flyover, and 45 support Apple Maps's ability to search for Nearby places.
There are now 45 more airports for which indoor maps are available, bringing the total around the world to 115. The new additions include Boston Logan International Airport and Chicago O'Hare International Airport in the States, plus Shenzhen Bao'an International Airport in China, and Shannon Airport in Ireland.
Drivers in China and Japan will now also see speed limit information in Apple Maps driving directions.
While the new Apple Maps features are continuously rolling out to new territories, Apple's own Feature Availability page is only updated sporadically. The new additions, for example, include how Look Around is now available in Oahu, but it was launched there some time ago.