Hands on: Aukey Omnia chargers provide plenty of power in a pint-sized package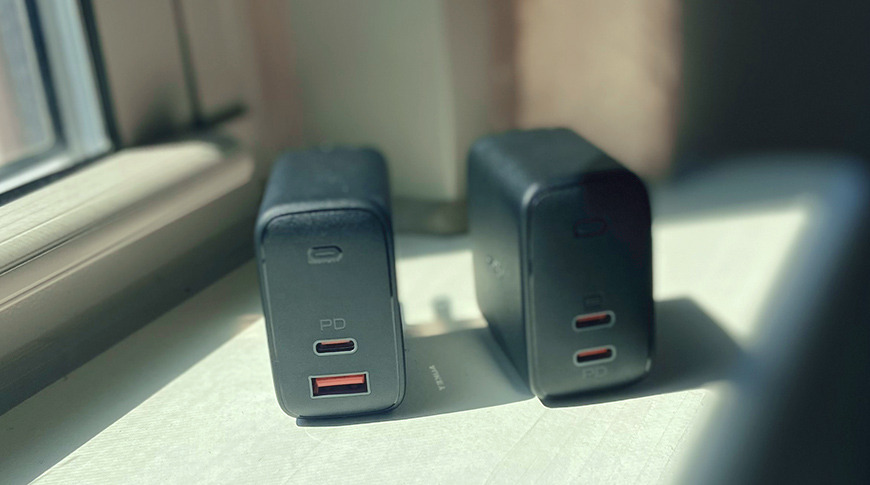 Combining small size with big power, Aukey's Omnia chargers keep your gear charged without all the extra bulk of most other normal-sized chargers.
Maybe you're like us— you always seem to need a spare wall charger to keep your tech powered up. Stashing spares at your significant other's apartment, at the office, or in the glove box of your car is usually a good plan, provided the extra chargers are compact and don't take too much space wherever they are hidden.
That's where the Aukey Omnia chargers save the day. The small size means it fits perfectly backpacks, messenger bags, and purses— it's perfect for your daily trek to the office or a weekend getaway.
Both chargers provide 65W of power, making them ideal for powering up a wide range of devices. They'll work great for USB-C compatible phones, iPad Pros, the 13-inch MacBook Pro, the 2017, 2019, and 2020 MacBook Air, and more.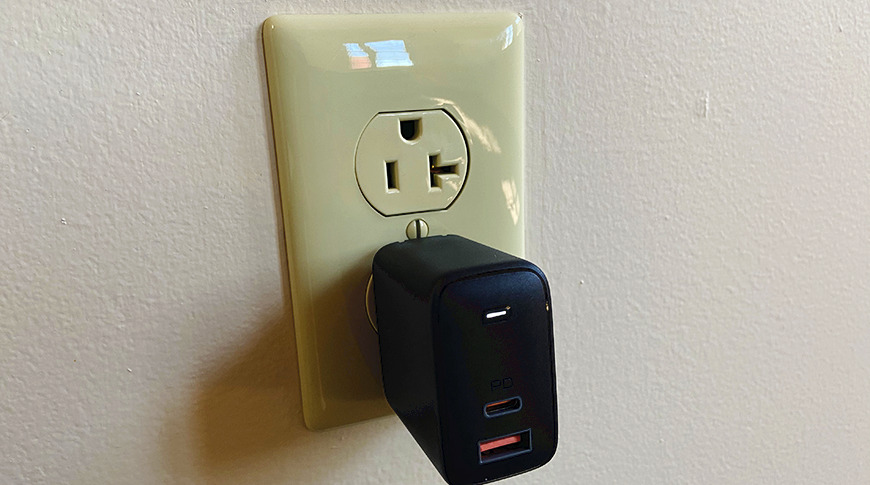 Of course, they'll even charge your MacBook Pro that takes an 85W charger — such as the 15-inch MacBook Pro — albeit a bit slower. However, we advise against using a 65W charger for an i9 MacBook Pro.
If you have a USB-C to Lightning cable, you'll be able to fast charge your fast-charge compatible iPhone — that's any iPhone from the iPhone 8 to the current lineup — or any other compatible device. A built-in smart chip — called the OmniaChip — prevents overcharging and throttles the current as needed, meaning you can charge older devices as well.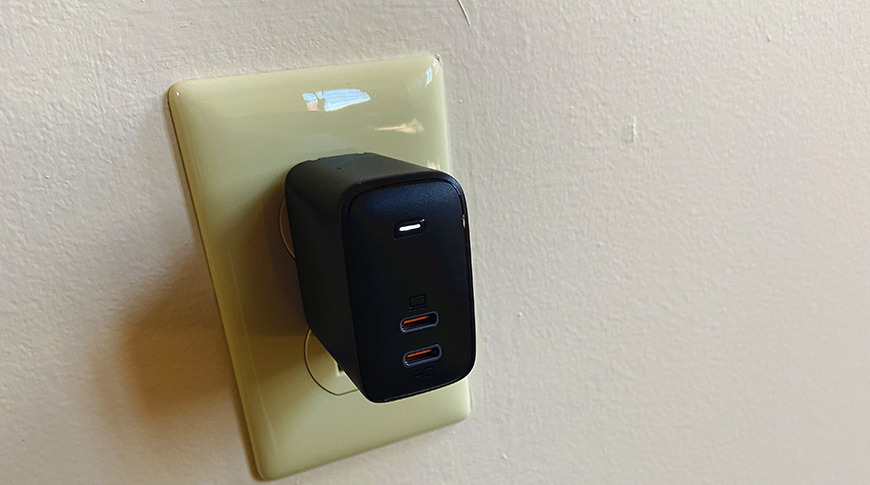 The Dual USB-C Omnia charger provides 45W of power to the main port and 18W of power to the secondary port when both are in use.
The Standard Omnia Fast Charger provides 45W of power to its USB-C port and 12W of power to its USB-A port when both are in use. The USB-A port does not offer any fast charging, even if it is the only port in use.
Overall, we like these chargers. They didn't get notably hot, even when powering multiple devices, which is often our main concern. After spending a few weeks with them, we feel as though they're safe and reliable.
While both are great, if you plan on charging both a MacBook and an iPad Pro at the same time, it's probably worth springing for the Dual.
You can pick up the Aukey Omnia USB-C and USB-A 65W Fast Charger from Amazon for $39.99. If you're interested in the Aukey Omnia Dual USB-C 65W Fast Charger, you can grab it from Amazon for $48.99. Aukey is currently running a promotion that allows customers to take an extra $10 off when you click the coupon on the Amazon store listing.