Apple highlights trio of student developer winners of Swift Student Challenge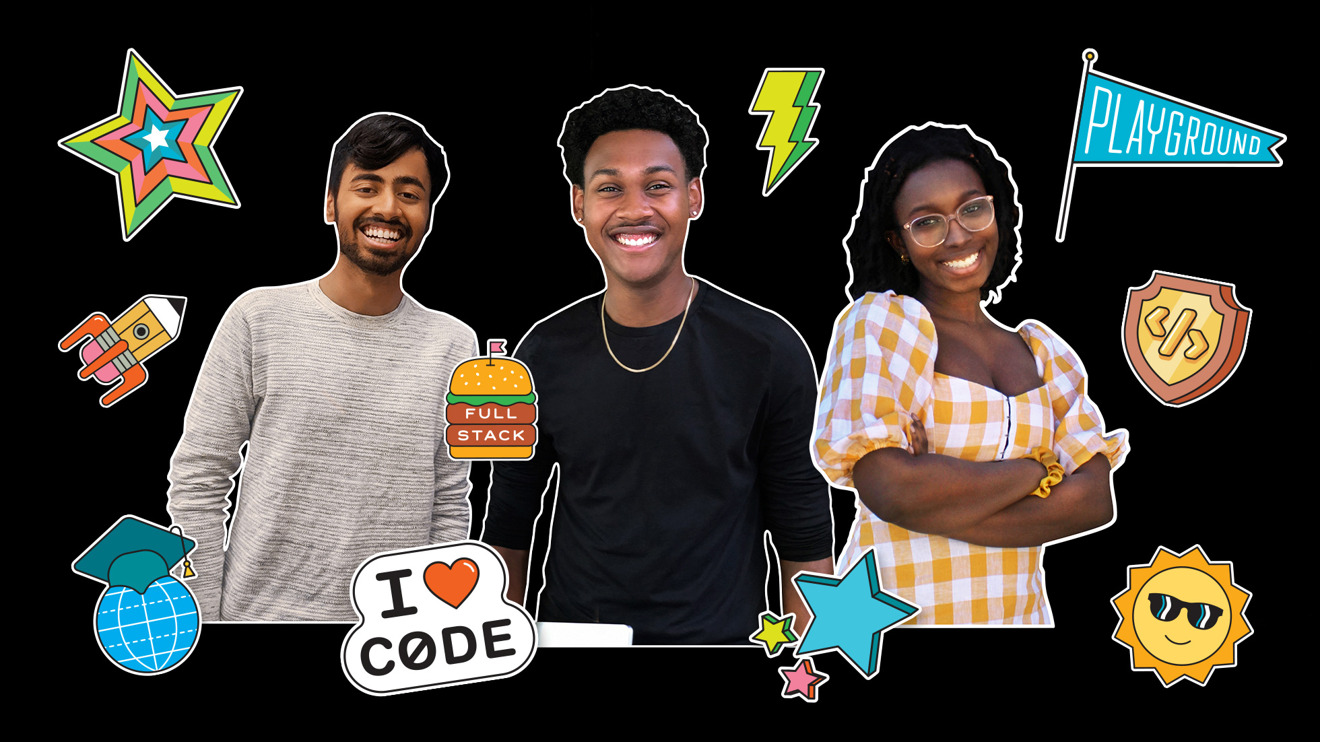 Apple has highlighted three of its Swift Student Challenge winners, just under a week before the 2020 WWDC begins.
Sofia Ongele, 19, developed ReDawn for the Swift Student Challenge. The app was developed to assist sexually assault survivors in a safe, easy, and sensitive way.
"I wanted to make something that makes this process less isolating," says Ongele, who has been approached by organizations that want to partner with her on the app. But the most important feedback she has received came from the friend who was assaulted. "She thinks it has the potential to impact people, and that's what matters most to me."
Ongele has been coding for four years. She was introduced to Swift when she attended a Kode With Klossy coding course. She ultimately ended up as an instructor for the course.
"There was a 180-degree paradigm shift within my brain — I was like, this is what I want to do," says Ongele. "I'm so passionate about passing on that knowledge to more women, and women of color, so that they wouldn't feel that this is a field that's too out of reach for them to pursue."
Palash Taneja, 19, was inspired to code when he contracted a severe case of dengue fever. While convalescing, he developed a web-based tool that uses machine learning to predict how mosquito-borne diseases like dengue fever spreads. Before he left for college in the US, he created a program that translates popular online education videos into roughly 40 languages, so that children who don't have physical access to quality education can learn on the web.
For Apple's challenge, Taneja designed a Swift playground that teaches coding while simulating how a pandemic moves through a population, showing how precautions such as social distancing and masks can help slow infection rates.
Apple's third developer highlighted on Tuesday morning is Devin Green. Green used his bedroom in Castro Valley, California, as a laboratory. Green started coding, by developing an app that uses a mat under his bed, and if the mat senses that he is still on the bed after he is supposed to wake, an alarm goes off and won't stop until he uses his phone to scan a QR code.
"There are 12 different QR codes around my house, and it's randomized every morning," Green says. "So I never know exactly where I have to go to shut the alarm off."
His winning Swift Student Challenge playground features an artificial-intelligence robot named Stanny that can recognize and respond to 63 different comments and questions.
Green is already published on the App Store, with his first app published five years ago. The more recent app is called Slight Work, utilizing the Pomodoro time management technique.
Apple's Swift Student Challenge is "an opportunity for student developers to showcase their love of coding by creating their own Swift playground," according to Apple. The 350 winners receive a WWDC20 jacket and pin set.
"Students are an integral part of the Apple developer community, and last year WWDC saw attendance from more than 350 student developers spanning 37 different countries," said Apple's senior vice president of Software Engineering Craig Federighi. "As we look forward to WWDC20, although our gathering will be virtual this year, we want to recognize and celebrate the creative contributions of our young developers from around the world. We can't wait to see this next generation of innovative thinkers turn their ideas into a reality through the Swift Student Challenge."