Apple's 2020 WWDC, Swift Student Challenge start online on June 22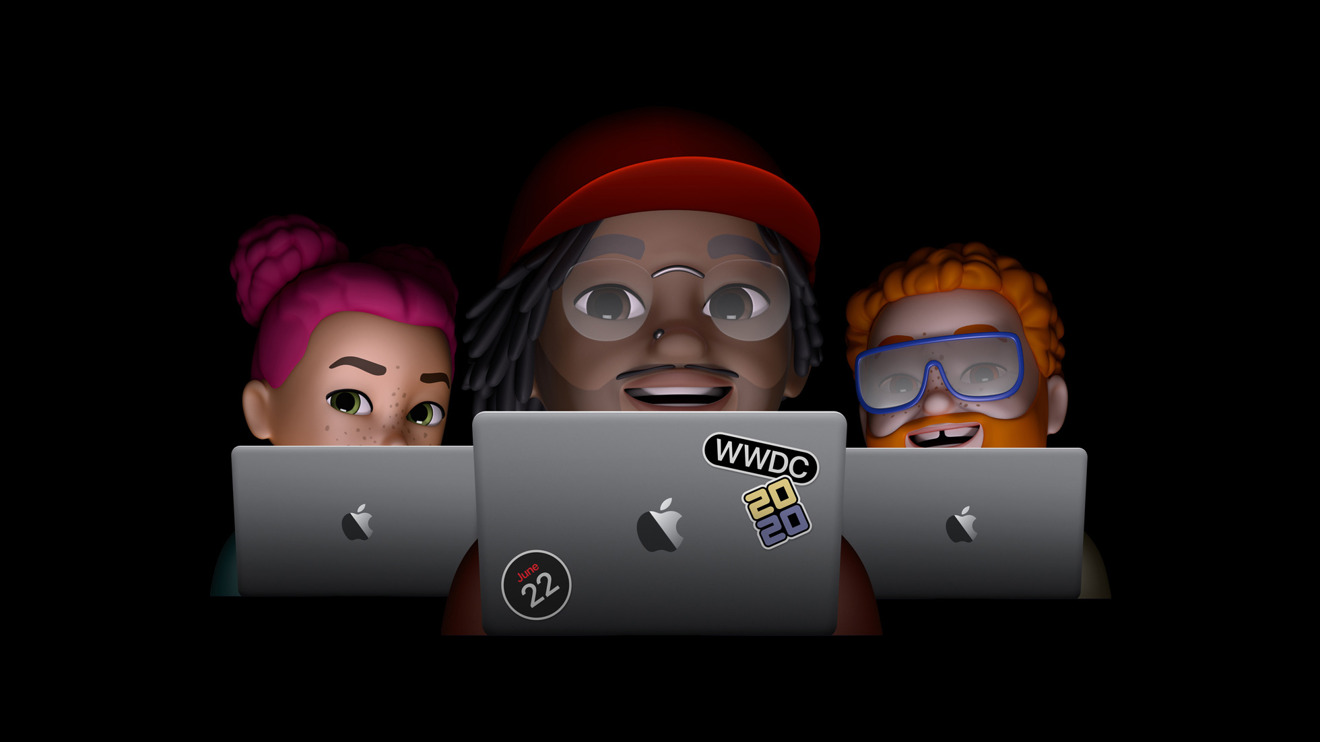 On Tuesday, Apple announced that it will host its annual Worldwide Developers Conference virtually, beginning June 22, in the Apple Developer app and on the Apple Developer website for free for all developers.
Apple is encouraging developers to download the Apple Developer app where additional WWDC20 program information will be promulgated in June. Information available includes the keynote stream, Platforms State of the Union details, session and lab schedules, and more. Information will also be made available on the Apple Developer website and by email.
"WWDC20 will be our biggest yet, bringing together our global developer community of more than 23 million in an unprecedented way for a week in June to learn about the future of Apple platforms," said Apple's senior vice president of Worldwide Marketing Phil Schiller. "We can't wait to meet online in June with the global developer community and share with them all of the new tools we've been working on to help them create even more incredible apps and services. We look forward to sharing more details about WWDC20 with everyone as we get closer to this exciting event."
Beyond just the WWDC date, Apple also announced the Swift Student Challenge. The Swift Student Challenge is "an opportunity for student developers to showcase their love of coding by creating their own Swift playground" according to Apple. Winners will receive a WWDC20 jacket and pin set.
"Students are an integral part of the Apple developer community, and last year WWDC saw attendance from more than 350 student developers spanning 37 different countries," said Apple's senior vice president of Software Engineering Craig Federighi. "As we look forward to WWDC20, although our gathering will be virtual this year, we want to recognize and celebrate the creative contributions of our young developers from around the world. We can't wait to see this next generation of innovative thinkers turn their ideas into a reality through the Swift Student Challenge."
The move takes place after Apple made it clear that the WWDC was going to be an online event on March 26 due to lockdowns caused by the coronavirus. It is Apple's latest scheduled WWDC since 2006, when it was held in early August.
Apple says that there are more than 23 million registered developers in 175 countries and regions, with more than half a billion people visiting the App Store every week. Additionally, Apple also says that it will provide $1 million to local San Jose organizations to offset revenue loss from the shift to the online-only event.