How your iPhone & iPad can make you a better cook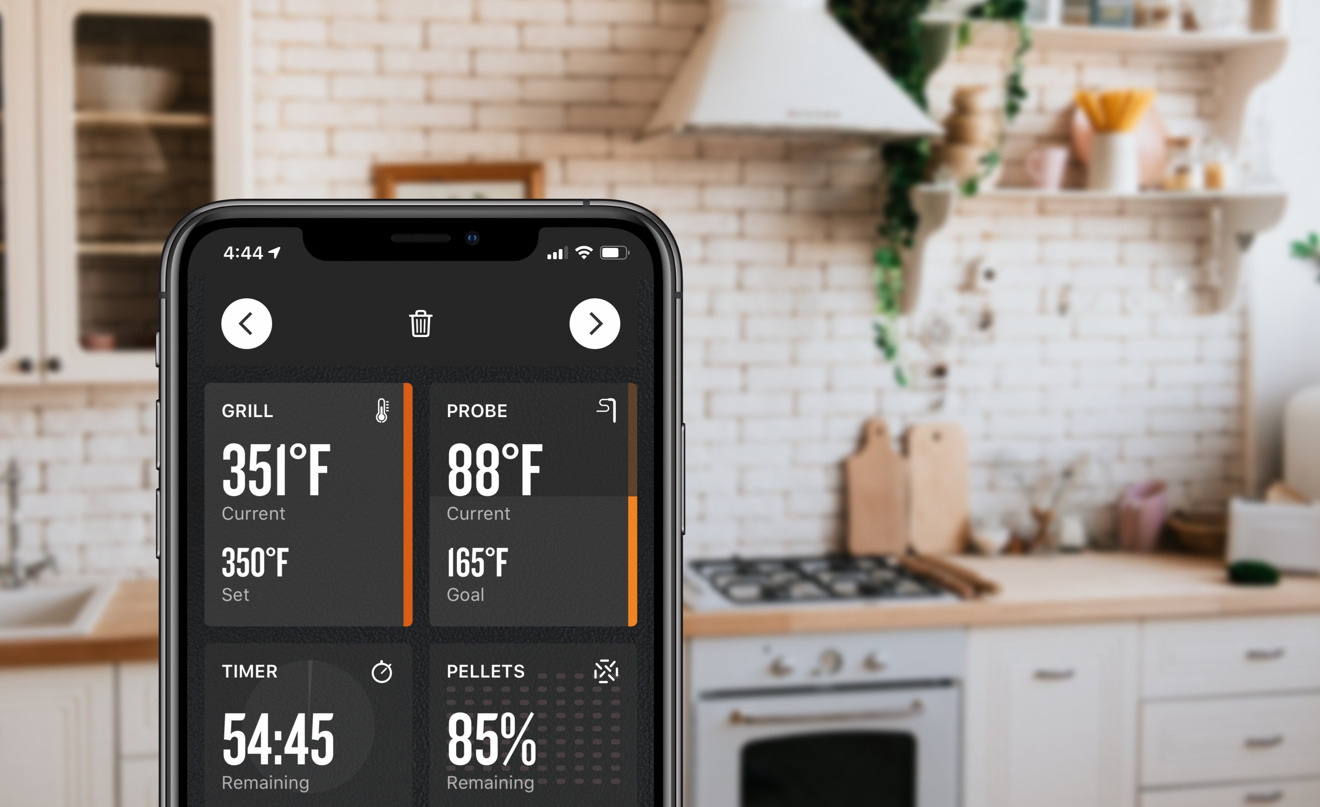 Your iPhone or iPad can be more than just a search engine for recipes. There are countless ways that your Apple device can help make you a better cook.
We aren't talking downloading a basic recipe app, giving ourselves a pat on the back, and going on our way. Recipe apps are great but are so common that just discovering new recipes isn't enough to move the needle in terms of the iPhone providing useful while cooking and baking.
While there are many genuinely useful uses for iPhones or iPads in the kitchen, there are also ways that it becomes less than useful and simply unnecessary. Just because a juicer tacks on iPhone connectivity doesn't mean it is a good thing.
What we are focusing on is the unique or hardware-connected ways that the iPhone can make a significant difference over its non-connected, non-smart counterparts.
There are generally two ways that iPhone can assist you in the kitchen.
iPhone and appcessories
Like we said before, there are dubious, annoying, and unnecessary ways that manufacturers attempt to drive sales by integrating some form of Bluetooth or Wi-Fi connection into their kitchen gadgets. In all our testing of different smart home cooking gadgets, there are a few that stuck out that we turn to time and time again.
One of the most growing categories is sous vide. Sous vide is a french style of cooking that immerses your food — often meat — in a precisely heated water bath. The water is moved and heated by a sous vide device. These immersion circulators will keep the water heated to your desired cooking temperature.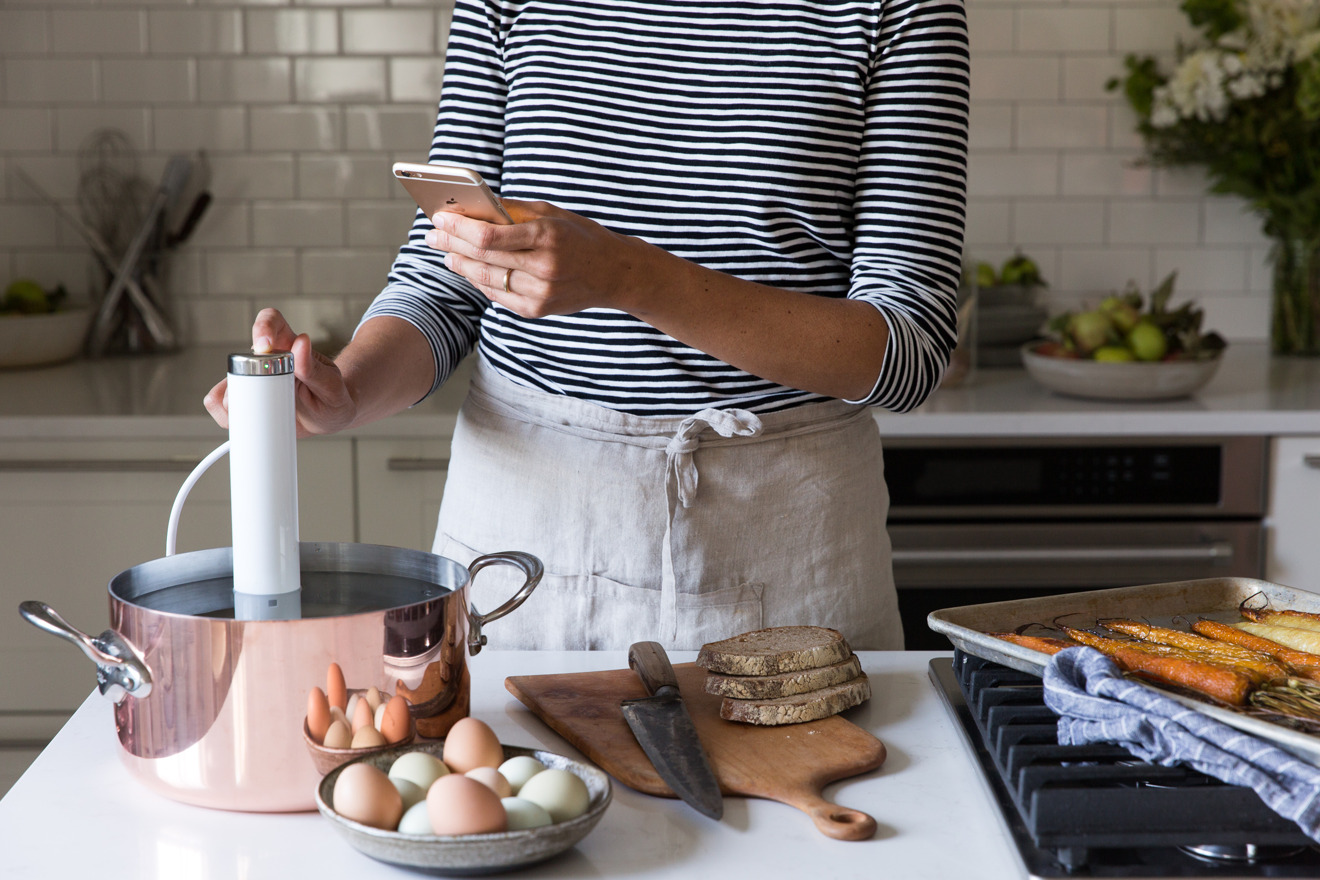 When grilling, a lot of the moisture in the meat is lost and much of the outside of the meat is overcooked while waiting for the center to get to its perfect doneness. Think a steak. You are able to dial in the exact temperature for mid-rare, cook it to ensure the entire steak, inside to out, is all the exact same temperature before searing the outside for color and flavor for just a few seconds.
It makes a big difference in how juicy and flavorful your food can be. Especially if you are tossing some herbs or other seasonings in the sous vide bag as well.
For some, manually controlling the sous vide and setting a timer is enough, but for some users, the iPhone can help out. One of the more popular sous video machines is the Joule. It is Wi-Fi connected so you can monitor from anywhere, but the setup and recipes are what help the most.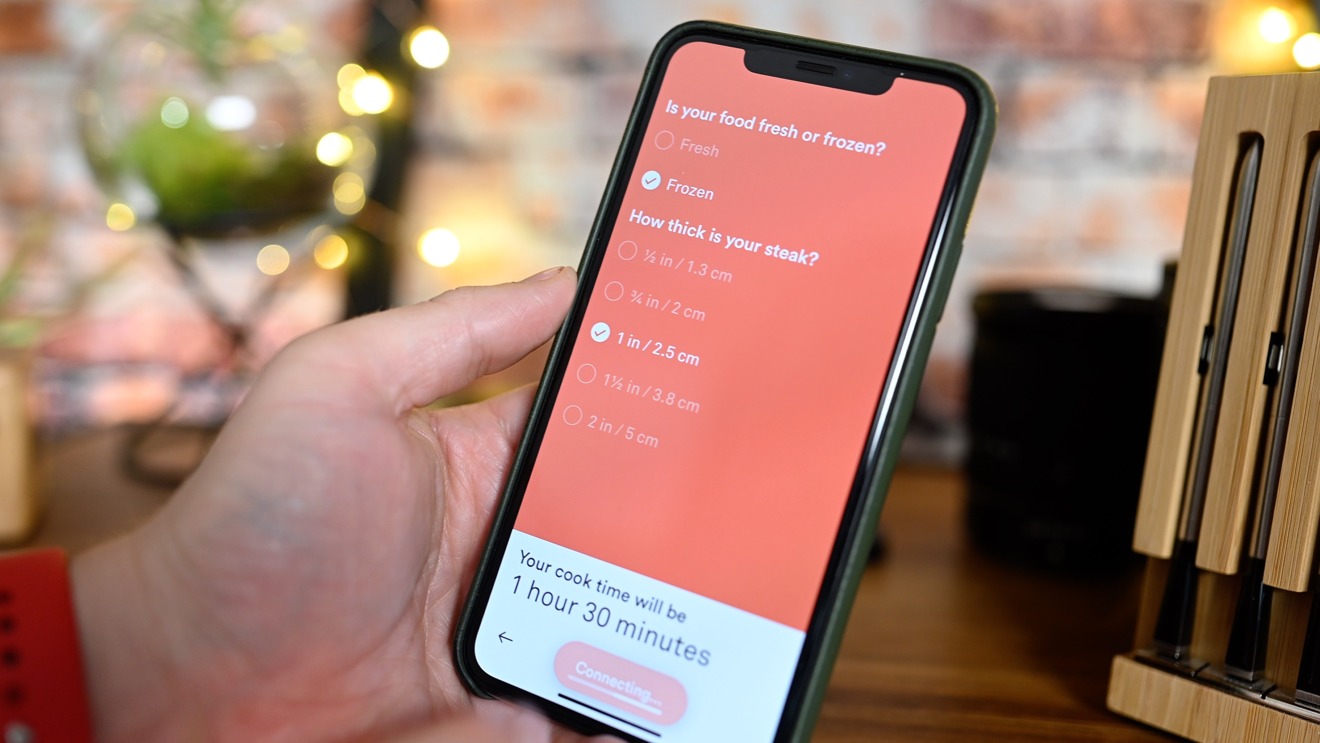 You are able to tell the app what piece of meat you are cooking, if it is fresh or frozen, how thick it is, and how done you want it cooked. The app will then tell you exactly how long you need to cook. it takes out all of the guesswork and ensures you don't waste time cooking if you've already reached temp.
Anova, another popular line we've reviewed, can also guide you through the recipes and set the sous vide machines appropriately though the steps. These apps also come with a healthy supply of recipes for uncommon sous vide techniques such as how to make creme brule via the water bath method.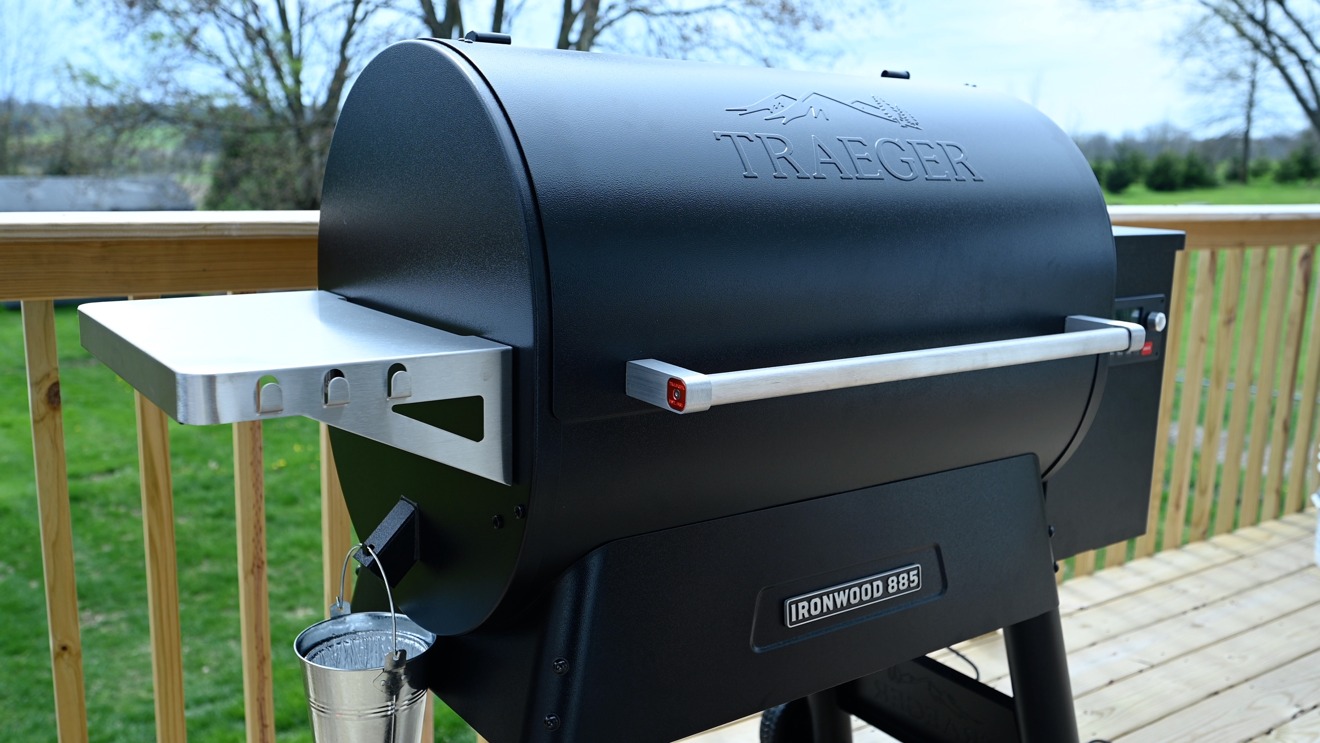 Another connected accessory we've started to rely on is our Traeger WiFire connected grill and smoker. With a regular grill, your cook times are shorter and connectivity isn't as crucial., but as you encroach on smoker territory, the length of a cook can wildly expand. Not everyone can stick nearby for a ten-hour pork shoulder smoke session.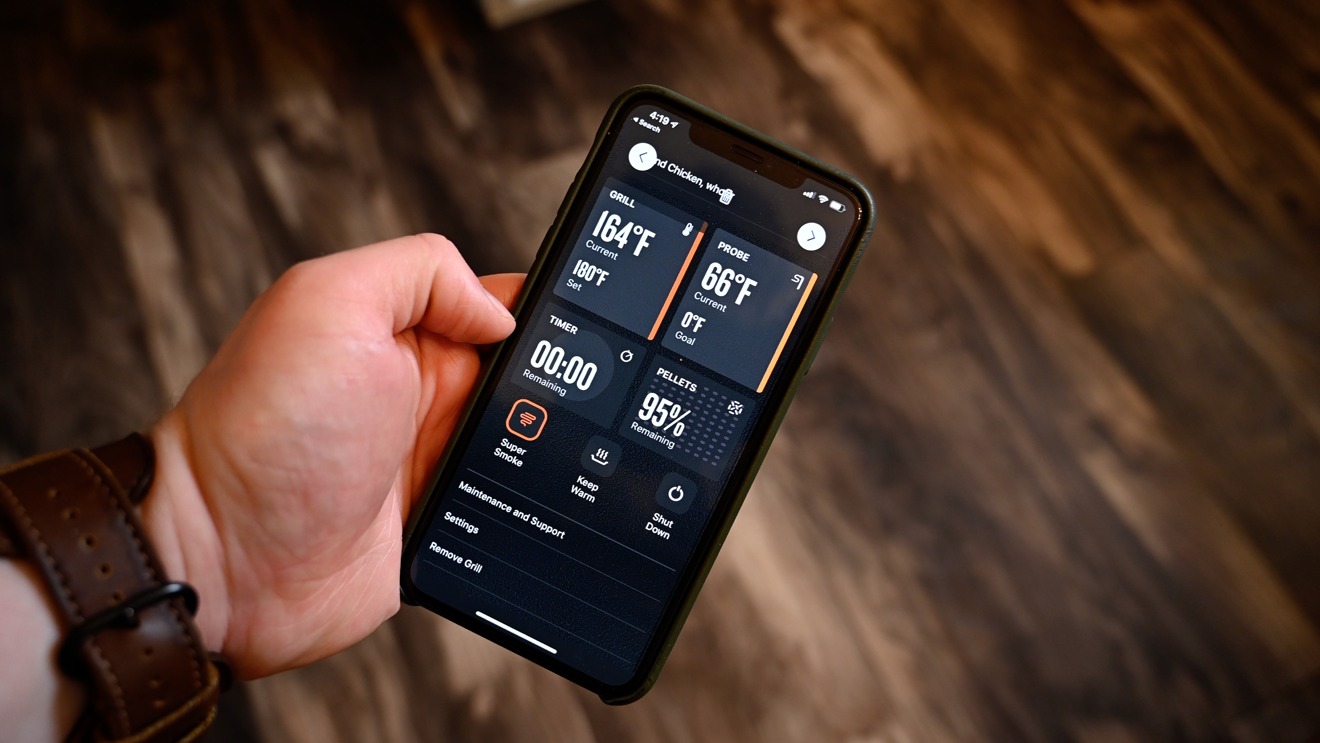 With its WiFire technology, the entire grill can come to your fingertips. You can see the temperature of the grill, the temperature of what you're cooking, any timers or recipes you're following, and how much fuel you have remaining.
You can also control the grill, including shutting it down and adjusting the temperature.
For example, there's a thing called a "stall" in the middle of a long cook where your lump of meat isn't increasing in temperature. You may need to increase the temperature to push past the stall, to get dinner on the table before 2 A.M. You can do this from your phone, remotely.
Or, perhaps your pork has reached temp earlier than anticipated. You can drop the Traeger grill to its warming mode to not burn through your fuel or overcook your food.
These are genuinely useful features for a smoker that can help elevate your food with minimal effort.
Temperature, as you can tell, is a good tool to have remotely on your phone based on the Traeger WiFire series (Limited time deal TFB57PZBO Pro Series 22 at Amazon) or the sous vide cookers. But those tend to be for longer cook times. Meater is another useful option for shorter cook times without needing new appliances.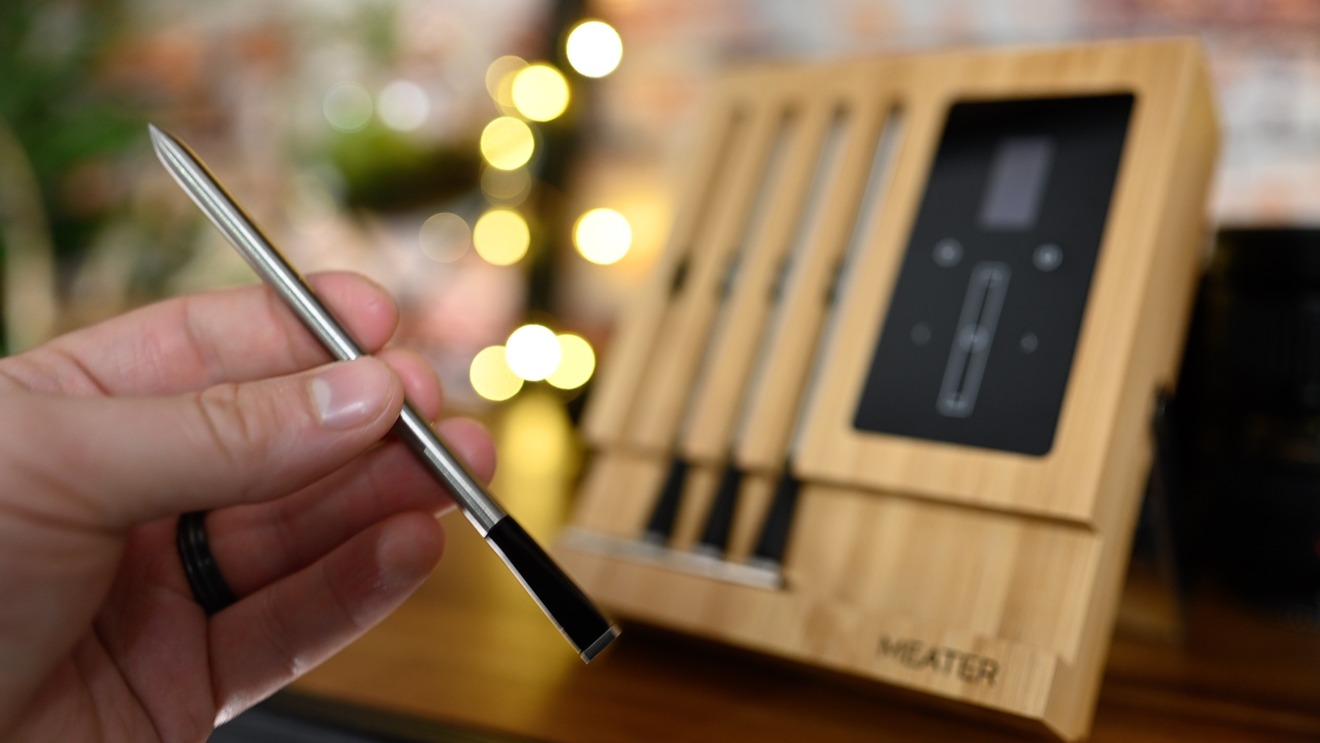 Meater, which comes in a two-probe or four-probe configuration, is a great way to monitor steaks, burgers, chicken, or other meat while cooking. These probes are inserted into the food which then connects to the Meater dock.
This Meater dock is what connects them to Wi-Fi and to your phone. Each probe can be set to a different desired temperature so while cooking steaks, three can be mid-rare while one is a more mid-well. Between different desired temperatures and different thicknesses and hotspots on the cooking surface, this is immensely more practical and reduces the guesswork.
This frees you up to not stand over those steaks while preparing the rest of the meal.
Apps that matter
There is no shortage of great and useful cooking apps on the iPhone and iPad. We can't expect to cover even half of the worthwhile options. We hope you share your own with us on Twitter for other users to see great options, but here are just a few that we rely on and why.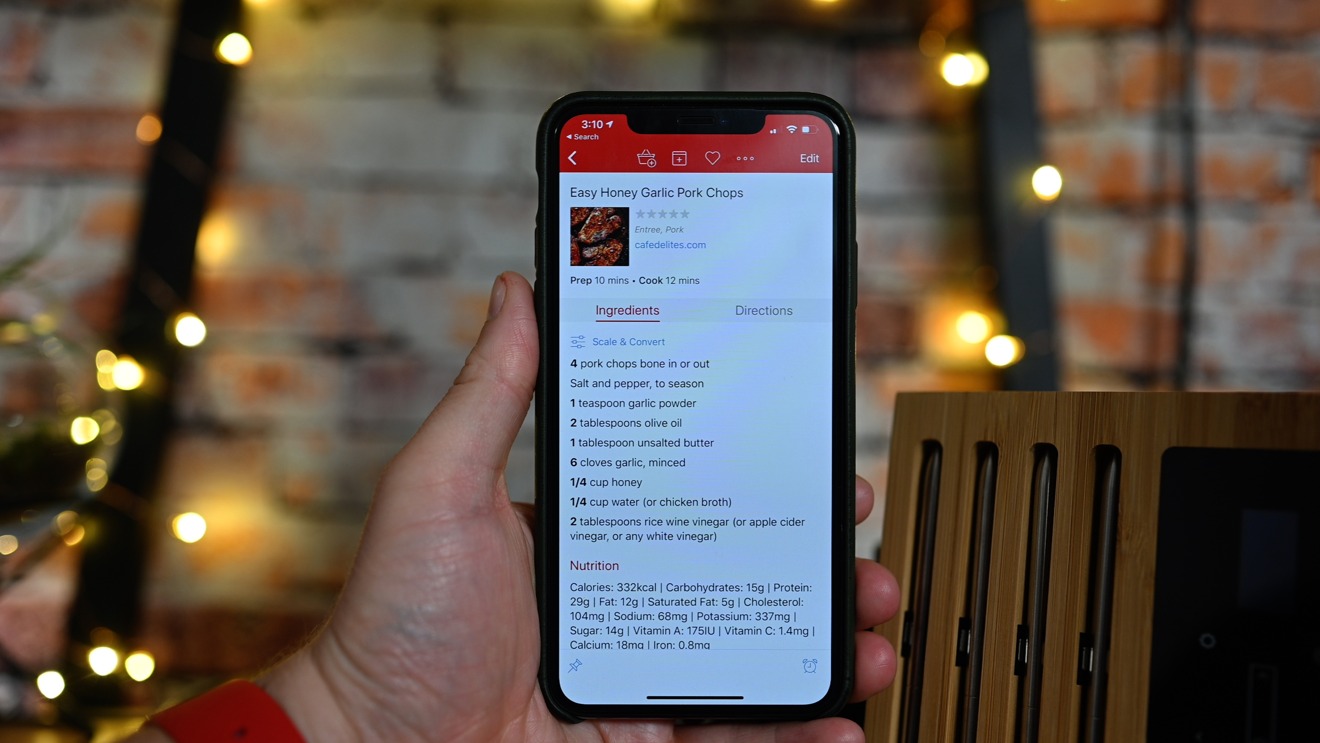 Paprika, is a great recipe management app. But what really clinches it for us as a favorite is its ability to sync between devices and clip recipes directly from online sources. This lets you nab a recipe from Epicurious, Bon Appetit, or even random one-off blogs and save them to one central database.
All your recipes can be sorted and categorized, images can be added, and items can be quickly added to a shopping list.
It makes the entire process simple, from finding and saving a recipe, to acquiring all the ingredients, to making it step-by-step, to organizing and rating it for later an absolute breeze. We love to cook using our iPad but shop using our iPhone, so that synchronization between devices is also key.
Mixel, while not just cooking, is another favorite app of ours. This is designed for mixed drinks and cocktails. It is able to catalog your bar's inventory and produce a list of possible drinks that can be concocted based on those ingredients.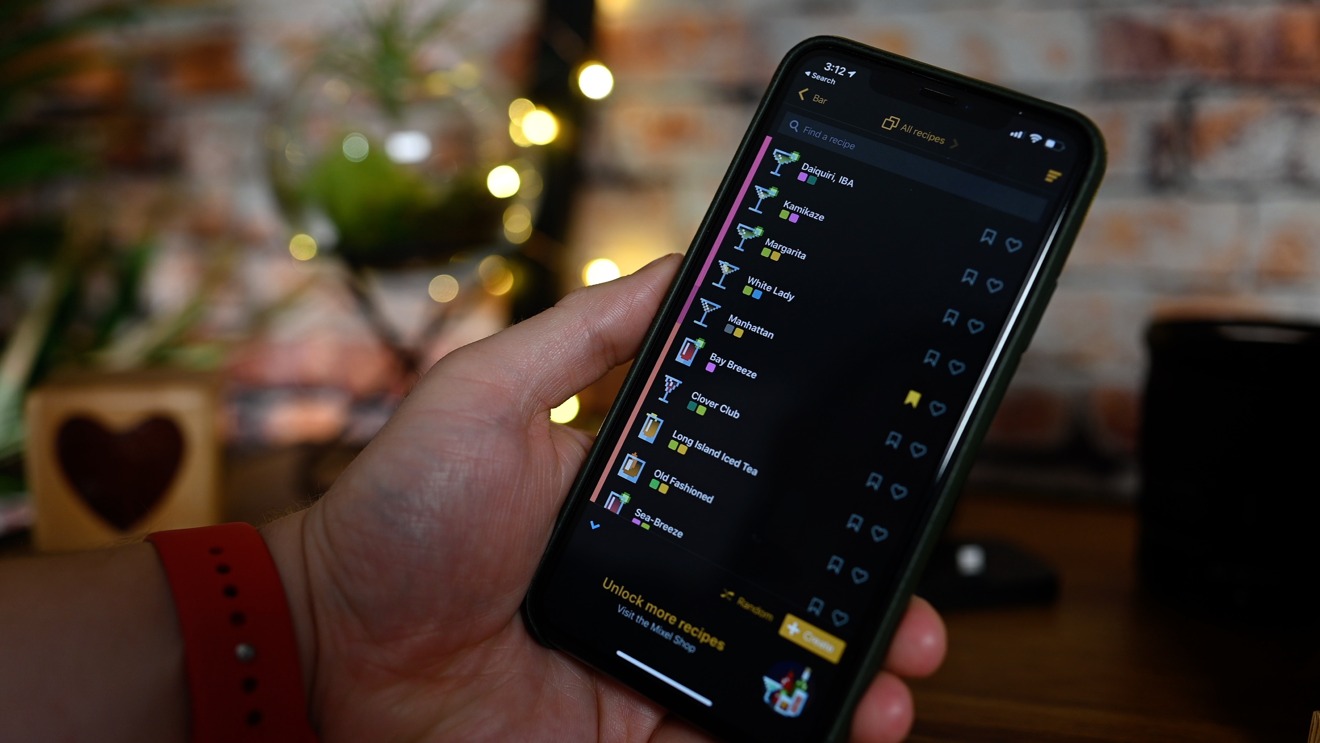 It has a gorgeous, retro design and a ton of new and classic drink recipes to try. Save your favorite drinks, view your spirits, get information on different ingredients, and more without resorting to multiple apps. And what well-cooked meal is complete without a good cocktail.
The last app we turn to most often, is Just Timers. It is a simple premise. Within iOS, you lack the ability to set multiple timers at once. In any busy kitchen, one timer is often not going to cut it. Just Timers is what it sounds — just timers. Multiple. We've worked in fast=paced kitchens from catering to large family meals and ay any given time there are several things cooking at once that need to be kept track of.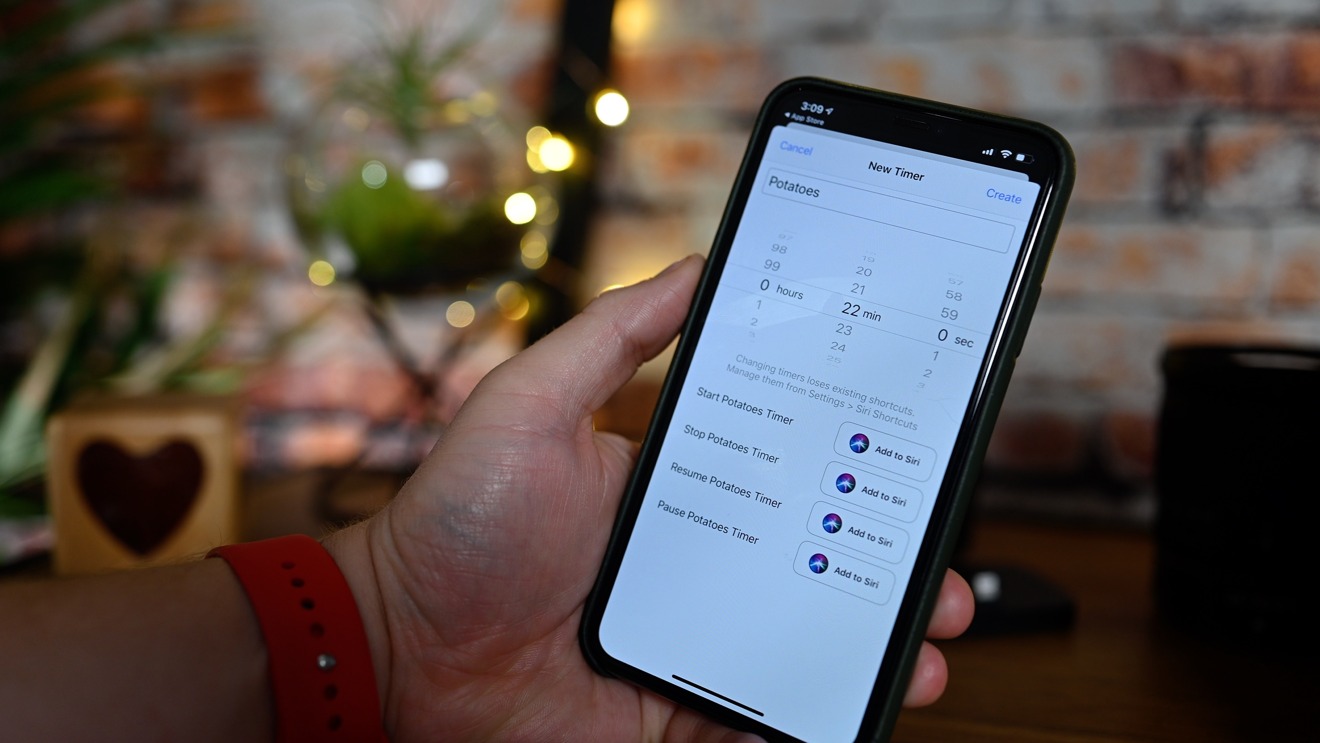 We used to use an analog timer that had multiple lines for up to four timers able to be set at once. But these normal timers weren't easy to remember which went to which and still required manual programming. Just Timers ties into Siri Shortcuts, allowing you to set these timers hands-free which is great when you're busy or your hands are just dirty. Plus, they can be labeled so you know what each timer is counting down for.
As an added bonus, Just Timers works on Apple Watch so you can keep everything right on your wrist.
Get cooking
Needless to say, this is just the start of what the iPhone or iPad can do in the kitchen.
We've seen many other iPhone-connected thermometers, digital scales that guide you through the recipes, meal planning companion apps like Crouton, and more.
When deciding what will and won't be helpful, use your head. Some of this may not be suited for your workflow while others may be more suited. There is no global rule on what works for you but that is why it is great that the iPhone is so versatile. It can be tailored to work with you, rather than you bending to work with it.