Apple Developer Transition Kits with Apple Silicon sports a A12Z chip in a $500 Mac mini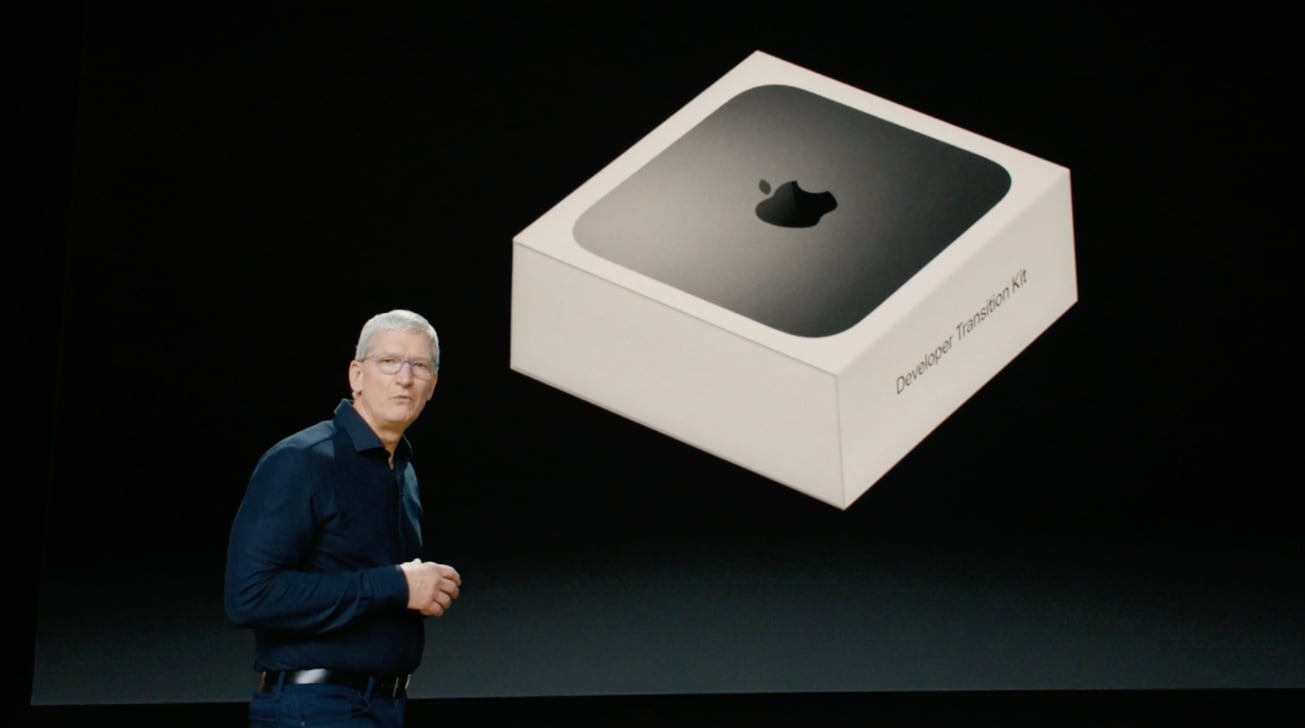 As part of Apple's move from Intel to ARM for macOS and Macs, developers will be able to apply for a Developer Transition Kit, which will be the first Mac Apple produces using its self-designed silicon.
Following the monumental announcement that Apple is moving from Intel over to its own processor designs, Apple has confirmed it will be providing developers with hardware assistance. Developers are able to apply for a Developer Transition Kit, which will allow them to produce and try out apps under the new platform.
The Developer Transition Kit consists of a Mac mini enclosure containing an A12Z system-on-chip. It will be supported by 16GB of memory and a 512GB SSD for storage. Ports on the unit include a pair of USB-A ports at 5Gbps, and a pair of USB-C ports at 10Gbps. Notably, Thunderbolt 3 is absent.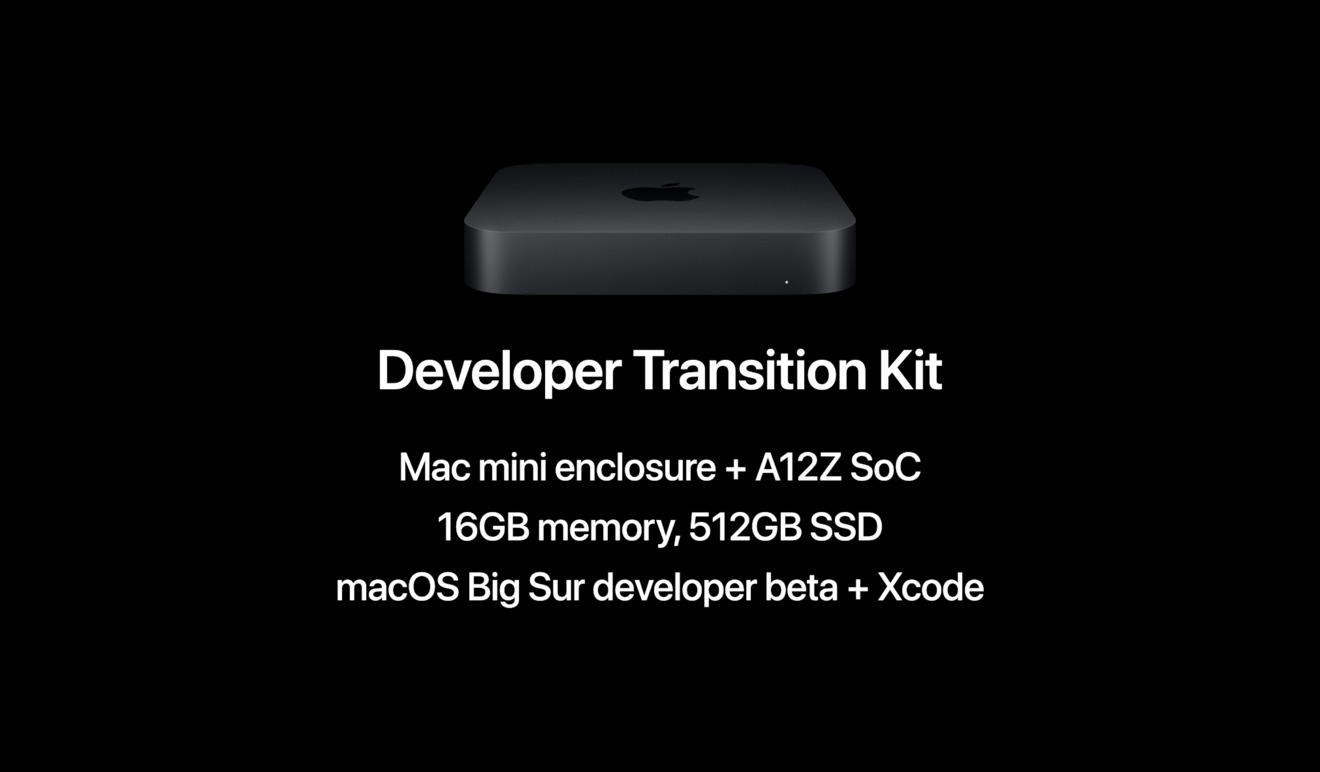 The kit will be preinstalled with the macOS Big Sur developer beta, along with Xcode.
Apple's shift in silicon will be on an aggressive schedule, with it planning to release its first ARM-based Mac before the end of 2020, while a complete move over to Apple Silicon will take place within two years.
Access to the developer's kit retails for $500 with "limited use" of the system. It isn't clear if this means that the system is a rental, but it seems likely as it used similar language for the Intel transition kit.