Thunderbolt 3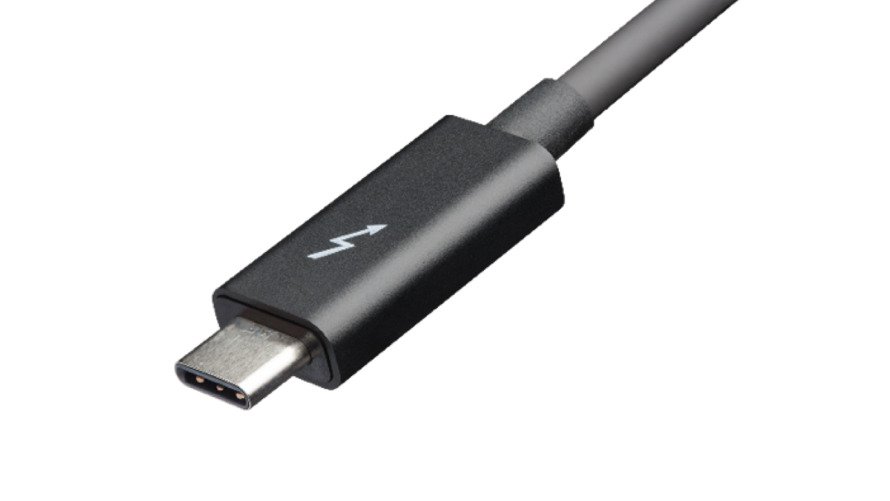 ⚠️ This content has been preserved for historical or organizational purposes, but is no longer being maintained. It is unlikely to be updated further and may contain duplicate or outdated information.
Thunderbolt 3 is a technology that delivers an ultra-fast and versatile connection between devices. It consolidates data transfer, video output, and charging into a single connection.
● up to 40GB/s data transfer
● connect two 4k or 6k displays (device dependant)
● Power delivery up to 100 watts
---
Get Apple News Directly in Your Inbox
---
Thunderbolt 3 was announced in 2015 and arrived to consumers in Apple's 2016 MacBook Pros. This allowed for a newer and more versatile cable spec to be added without changing or adding ports to the MacBook. Using appropriate cables, you could achieve 4x performance from a single port.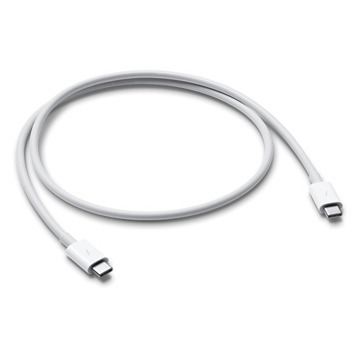 What is the difference between Thunderbolt 3 and USB-C?
Many use Thunderbolt 3 and USB-C interchangeably, but they have very different applications. USB-C is a type of port, the shape of the connector, just like how USB-A is known for its big block shape and lightning for its tiny size. Thunderbolt 3 is how the connection functions, and isn't necessarily dependent on USB-C, but uses this universal connector for convenience. Thunderbolt 3 technology drives the speed and power capabilities of the port, and supersedes the USB 3.2 spec otherwise used in USB-C ports.
What is active and passive Thunderbolt 3?
Dealing with the high speeds of Thunderbolt 3 means that distance and build quality can highly affect a signal; this is differentiated by active and passive cables. An active Thunderbolt 3 cable is the more expensive and fully functional cable, producing the full spec of up to 40GB/s up to 2m in length. Passive cables are lower cost, but are only half as effective, delivering only 20GB/s at up to 2m. However, passive cables are able to provide the full 40GB/s at .5m.
What is Titan Ridge or Alpine Ridge?
Behind the ports and cables is the device chipsets needed to drive the Thunderbolt 3 spec. The 2016 and 2017 MacBook Pro use what is called an Alpine Ridge controller. This controller runs the Thunderbolt 3 spec and allows for up to two DisplayPort 1.2 connections.
The 2018 and later MacBooks come installed with the newer controller, Titan Ridge. Both of these controllers use the Thunderbolt 3 spec and have the same max throughput of 40GB/s. The differentiating factor is DisplayPort 1.4, which allows for an 8K 30Hz monitor or compressed 8K 60Hz monitor to be connected to the port. Apple officially only calls for 4k and 6k monitors for its Mac and MacBook line.
Applications
Macs with Thunderbolt 3 can be connected and chained to multiple high resolution displays using the single cable connection. The high speed of Thunderbolt 3 allows for external GPU's to be connected, like the housing from Black Magic, and act as if they were native GPUs. External drives can take advantage of these speeds as well, limited only by their read and write speeds.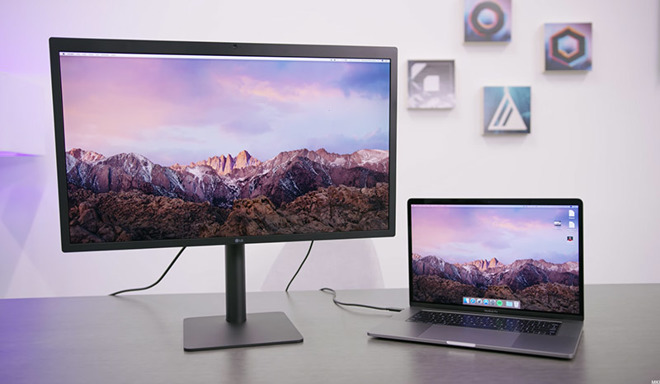 Purchasing information
When buying a Mac with Thunderbolt 3, keep in mind what cables and accessories you will be using. Ensure you purchase appropriate Thunderbolt 3 capable cables and adapters, since the cables included with MacBooks are usually for charging only. All USB-C cables and accessories will connect with Thunderbolt 3 ports, but only those with the Thunderbolt 3 spec will take full advantage of the port.