New Sonnet Thunderbolt dock adds USB-A, USB-C, and room for storage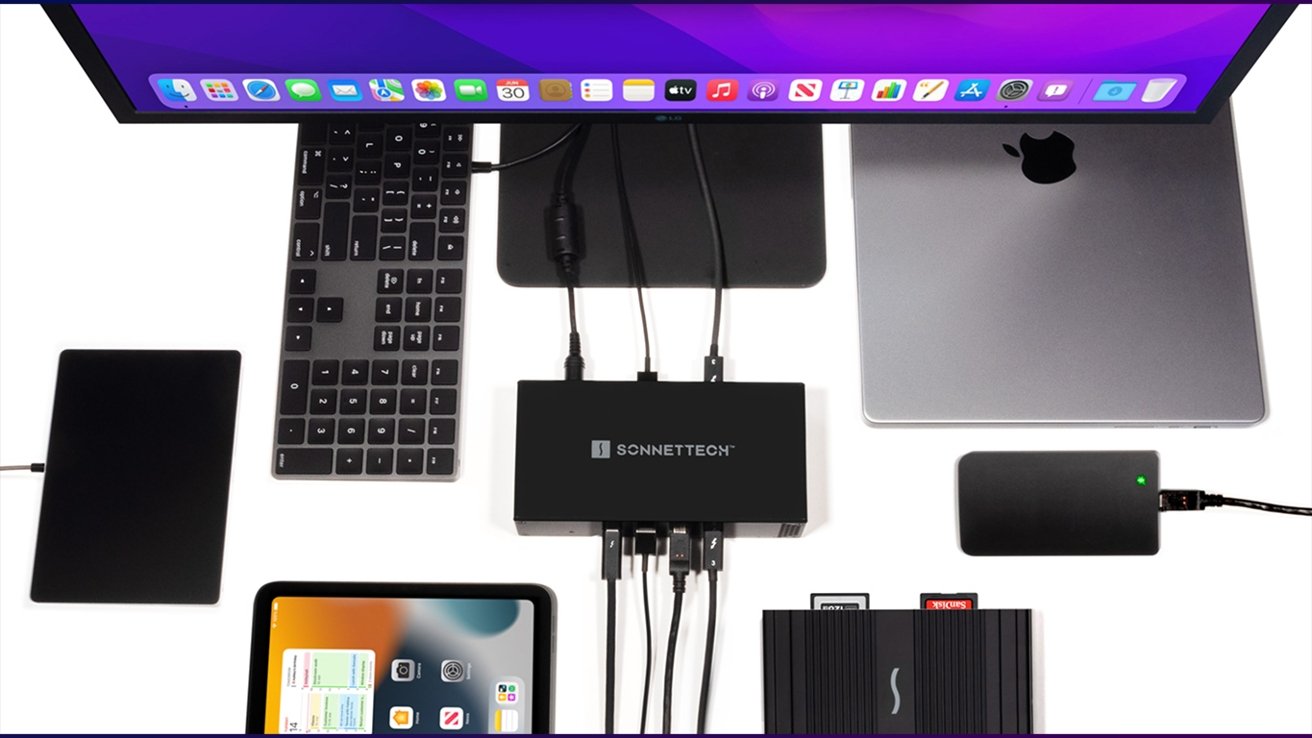 AppleInsider may earn an affiliate commission on purchases made through links on our site.
The new Sonnet Echo Dual NVMe Dock allows users to add up to 16TB of storage to a convenient desktop dock, and provide USB-A and USB-C to the computer at the same time.
Sonnet has combined port expansion and storage into a singular device — the Echo Dual NVMe Thunderbolt Dock. The new unit is a desktop dock that allows you to connect multiple devices to your MacBook Pro or iPad Pro with a single cable, while also providing up to 16 terabytes of additional storage.
The Echo Dual NVMe Thunderbolt dock includes the following ports:
2 Thunderbolt ports
2 10Gbps USB-C ports
2 10Gbps type 3 ports
1 Thunderbolt periphial port
1 Thunderbolt computer port, that provides 15W of power to the host device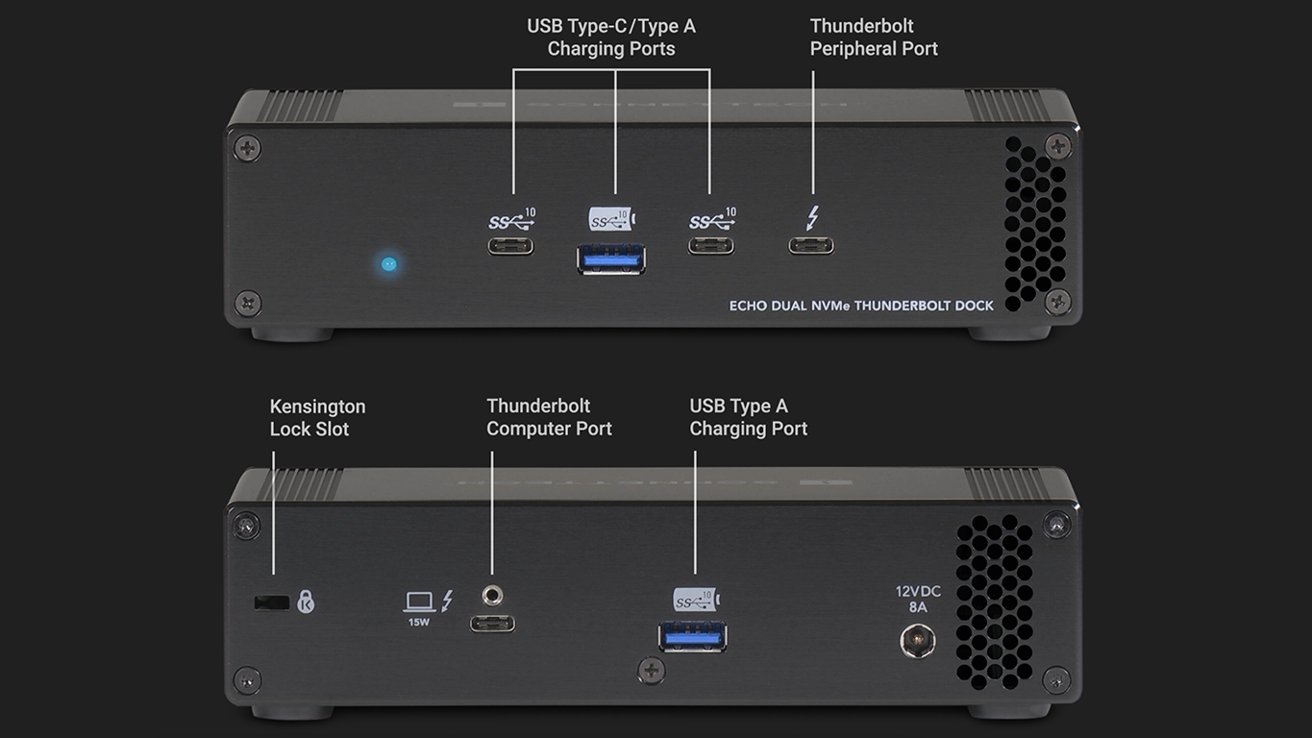 This allows users to connect legacy devices, flash drives, Thunderbolt gear, and a monitor to your computer or tablet with a single cable. Then, when you're ready to leave, simply unplug one cable and head out the door.
Additionally, the dock comes with two internal M.2 NVMe PCIe SSD slots, enabling users to install high-performance M.2 NVMe SSDs. Installed SSDs (sold separately) interface with the dock's Thunderbolt controller, allowing users to utilize the bandwidth of a portable Thunderbolt drive, but conveniently located inside of the dock.
The Echo Dual NVMe Thunderbolt Dock is compatible with all M1 Macs. It is also compatible Intel Macs with Thunderbolt 3 ports, or an Intel Mac with either a Thunderbolt 2 or Thunderbolt port with an Apple Thunderbolt 3 to Thunderbolt 2 Adapter. It requires users to be running at least macOS 10.12.6.
Additionally, it's also compatible with iPad Pro models that feature a Thunderbolt port and Windows 10 and Windows 11 machines that have Thunderbolt 3 and Thunderbolt 4 ports.