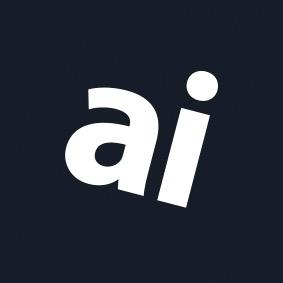 Why you can trust AppleInsider
OWC miniStack STX review: External storage and a Thunderbolt hub under your Mac mini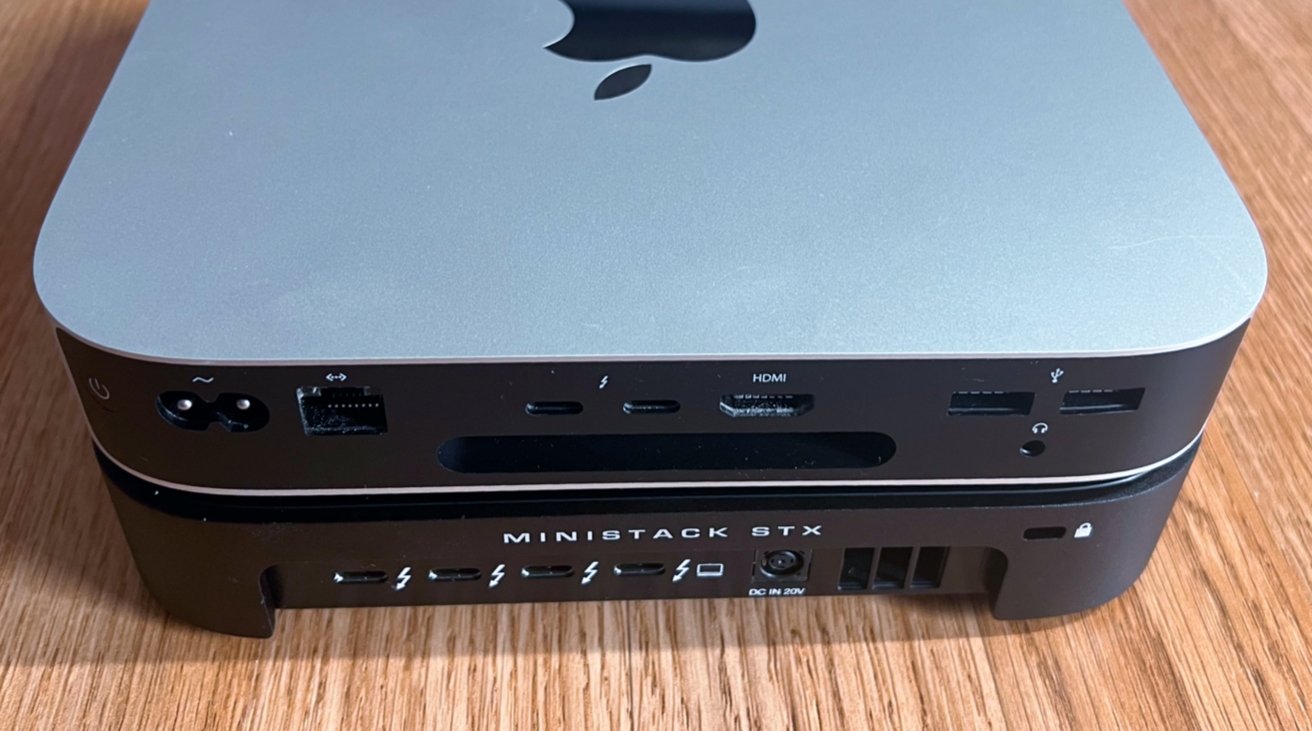 OWC miniStack STX
3.5 / 5
---
The OWC miniStack STX is the latest evolution of enclosures designed to sit underneath a Mac mini, bringing a Thunderbolt hub along for the first time.
There are many ways that you can expand the utility of the Mac mini. If you need more ports, you can always add a Thunderbolt dock, while storage can always be increased using an external hard drive.
Continuing from where the original miniStack left off, the OWC miniStack STX consists of an enclosure has the same width and length as a Mac mini. The design is meant to sit directly below the Mac mini, raising it off the desk surface by about an inch.
Just like the Mac mini it's under, the miniStack STX is aluminum, complete with identical rounded corners to the hardware it is supporting. It is similarly spartan in its appearance, with the front bearing the OWC logo and two small LED status indicators, nothing on the sides or rounded corners, and all of the connectivity saved for the rear.
OWC miniStack STX review - Key Specifications
Houses1 SATA drive, 1 M.2 PCIe SSD.
Offered without drives, or configured with storage.
SATA drive configurations from 1TB to 18TB, M.2 between 1TB and 8TB.
3 Thunderbolt 4 ports plus 1 Thunderbolt 4 to host Mac.
770 MB/s claimed storage performance.
OWC miniStack STX review - Ports and Connectivity
Around the back is the business end of the miniStack STX, with it offering a selection of extra ports that could be handy for M1 Mac mini owners. Occupying one Thunderbolt port on the Mac mini, the dock provides three more Thunderbolt 4 ports in exchange. What looks like USB-A ports aren't, and are instead the exhaust vent for the unit's fan.
A 20V DC power connection and a Kensington lock slot round out the accessible ports at the back.
With macOS Big Sur and a new Thunderbolt chipset, Thunderbolt has evolved. Instead of one host port only allowing daisy-chained peripherals, Thunderbolt is now a protocol that allows a hub and spoke configuration.
Interestingly, it's not just a Thunderbolt hub. Host computers lacking Thunderbolt can use a USB-A to USB-C cable to access any installed storage and still get an, albeit expensive, USB hub. This doesn't allow downstream Thunderbolt-only peripherals to work with a non-Thunderbolt host, though.
OWC says you can add a mix of up to five Thunderbolt devices, three USB devices, and two displays to be connected, depending on the host device.
For example, The M1 Mac mini can drive one display on HDMI and one on USB-C, so you could run the USB-C display through the dock if you wanted to. You can connect two screens if you have a 14-inch MacBook Pro or 16-inch MacBook Pro.
OWC miniStack STX review - Storage expansion
Internally, the OWC miniStack STX has a SATA connection for 2.5-inch and 3.5-inch hard drives. A second port supports M.2 SSDs. Both ports can be used in conjunction.
OWC offers the enclosure with an arrangement of storage options. It can be supplied with a hard drive between 1TB and 18TB in capacity, and an M.2 NVMe drive between 1TB and 8TB.
If you bring your own storage, installation is simple. Four screws hold the top of the miniStack STX to the base. The SATA port has sufficient room to plug in a 2.5-inch or 3.5-inch drive, and the drive is secured either with the screw holes on the bottom of the case, or the riser next to the port.
In terms of how fast you can access data, OWC claims it can run at up to 770MB/s of "real-world" performance. Our speed testing bore this out.
This is as fast as it will go, likely due to Thunderbolt PCI-E channel allocation. We tried the enclosure with a NVMe M.2 drive capable of hitting 2650 megabytes per second, and the peak speed on the enclosure is what you see above. And, this about 770 megabytes per second is peak speed — if you have two drives installed, that is about as fast as it will go in total between the two drives.
Not just for the Mac mini, but it is best with it
If you're connecting it to a MacBook Pro or MacBook Air, you can also benefit from 60W of power delivery via the USB-C Thunderbolt ports. This is more than enough for the MacBook Air, but just shy of what the 61W charger supplied with the 13-inch MacBook Pro offers, nor the 67W or 96W versions included with the 14-inch MacBook Pro and 16-inch MacBook Pro.
In our testing in normal day-to-day operations, with a drive installed the 60W provided power to a 16-inch M1 Max MacBook Pro, but we lost about 3% of battery per hour. Under load, this number varied, but it just could not keep up.
The potential to use it with other hardware is probably why OWC included an 18-inch Thunderbolt cable with the unit. An 18-inch cable is good for peripherals that aren't eGPUs, but it's far too long if you're using it with a Mac mini placed right on top, as intended.
In such a case, switching it out for your shortest on-hand alternative may be a good decision. Fortunately, there are lots of inexpensive alternatives for Thunderbolt 3/USB4 host computers, and we've been using it with this, with no issues.
Should you buy the OWC miniStack STX?
Apple storage is fast, and expensive. On the M1 Mac mini, going from 256GB storage to 1TB adds $400 to the cost. The OWC miniStack STX retails for $300, and adding 1TB of (slower than Apple's internal) SSD space for about $90 these days, brings it right up to that 1TB, plus you still have the 256GB internal to the Mac mini.
So, the cost is about a wash, just counting the storage. But, you also have a second storage bay in the unit, and three downstream Thunderbolt ports for more peripherals. It obviously doesn't help with USB-A peripherals, unless you buy an adapter, but as always we don't recommend that, and suggest a proper cable instead, like we have always done since the dawn of computing.
Like we said when we reviewed the OWC Thunderbolt hub, this isn't for everybody. But, for the few workflows that need multiple Thunderbolt ports in a tree downstream of a single port on the host machine, it fits that niche perfectly, and an additional price premium of $120 gives you two bays for storage, in a slick enclosure.
OWC miniStack STX Pros
More Thunderbolt!
Two internal storage bays
OWC miniStack STX Cons
Pricey, and not dissimilar in cost to Apple's first-party storage
Not enough host power
Where to buy the OWC miniStack STX
You can choose from dozens of configurations at MacSales.com, OWC's ecommerce site.