Apple Silicon Macs ditch startup key combos, alter Target Disk Mode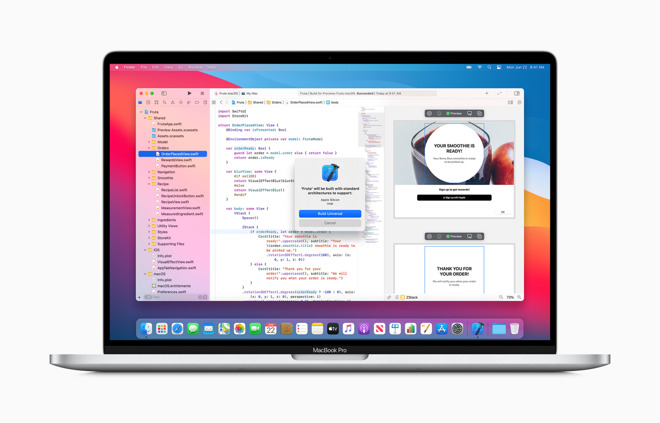 AppleInsider may earn an affiliate commission on purchases made through links on our site.
Apple Silicon Macs are changing some long-time user interface methods, and startup key combinations for restore or Target Disk Mode have been significantly changed.
The existing methods for booting a Mac from an alternative volume in Startup Manager, booting into macOS Recovery mode, or booting into Target Disk mode or Safe Mode, all involve holding down a specific key sequence while restarting. With Apple Silicon Macs, that process is dramatically streamlined. On new hardware, users simply hold down the power button and they will be presented with a graphical set of startup options including OS restore or reinstallation.
Target Disk Mode, which turn a Mac into an external hard drive to access the hard drive, is also being replaced with a new Mac Sharing Mode. Rather than sharing the disk as a mountable and local volume that needs to be directly connected to another Mac, it sets up an SMB network file share that can be accessed for file-level access to user data on the machine, that requires user authentication to access.
Data Protection, another feature that originated on iOS devices, will also be available on Apple Silicon Macs, thanks to support for hardware accelerated encryption built into Apple's system on a chip. This feature enables full data volume encryption by default, which prevents stolen devices from being hacked to gain access to your private data.
Users can turn on FileVault to tie this encryption to their local account credentials. This feature is already supported on recent Intel Macs equipped with Apple's T2 chip.
As detailed in a WWDC session on Wednesday, Apple Silicon Macs will also include a hidden System Recovery partition that can be used to reinstall macOS and the System Recovery if those volumes are damaged.