Amazon to buy Zoox for $1B, a self-driving car startup with Apple lineage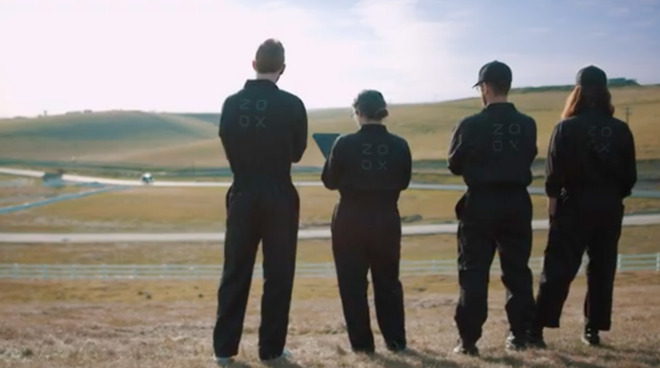 AppleInsider may earn an affiliate commission on purchases made through links on our site.
Online retail giant Amazon has reportedly agreed to pay over a billion dollars to buy Zoox, which was an early entrant into the autonomous car industry, and has previously hired away "Apple Car" engineers.
Amazon appears set to compete with "Apple Car" in the race to develop self-driving cars, as it reportedly spends in excess of a billion dollars to buy Zoox. If correct, Amazon would own a firm that has a 1,000 staff, and a strong track record in autonomous driving technology.
According to The Information, Zoox has agreed to be bought. Neither side has publicly confirmed the sale, or the price.
However, an unnamed source has told The Information that the amount Amazon is paying will mean that Zoox's investors will get their money back. Zoox previously raised $1 billion in equity and convertible debt.
Zoox has seemingly been testing vehicles since at least 2017, when California revised its regulations over allowing remote control monitoring of test cars. The company has reportedly developed a self-driving electric car that has no steering wheel.
It also has no obvious front or back, and can therefore be driven in either direction, or swap between them as it encounters obstacles.
An acquisition of Zoox would not be Amazon's first foray into self-driving technologies. According to The Information, it has previously invested in self-driving truck firm, Aurora Innovation. Reportedly Amazon has also worked with Aurora Innovation's competitors as part of an experiment into on-road conditions and tests.
Zoox had been expected to publicly unveil its self-driving prototype later in 2020. However, related plans to launch a "robotaxi" service this year have already been postponed because of software issues.
The 1,000 employees at Zoox include at least 17 ex-Apple engineers, who left the "Apple Car" project in 2017 to join the startup. At the time, it was reported that Apple was scaling back its "Project Titan" car work.
It also followed a round of redundancies in late 2016, when Apple revamped its plans and hired retired Apple executive Bob Mansfield to lead the project.