Alphabet considering $180M buy of smart glasses producer North [u]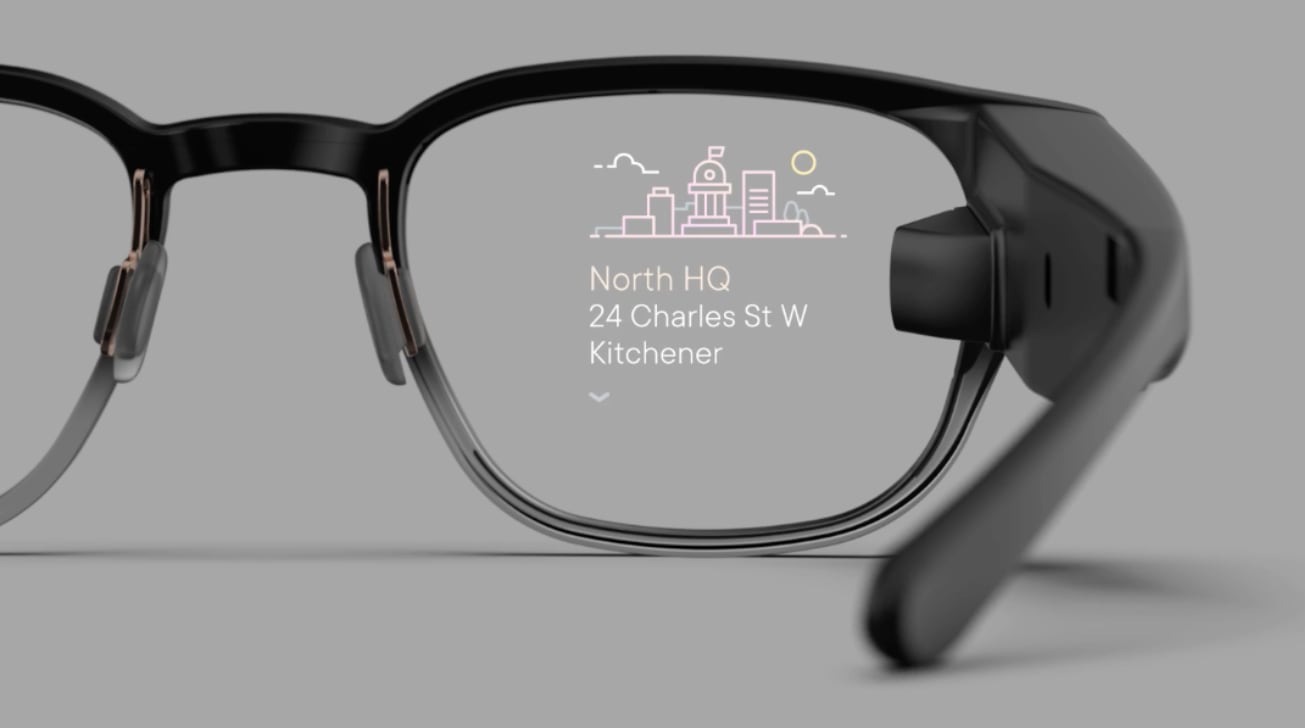 AppleInsider is supported by its audience and may earn commission as an Amazon Associate and affiliate partner on qualifying purchases. These affiliate partnerships do not influence our editorial content.
Alphabet is amping up its augmented reality effort, and it appears that the company is in the final stages of negotiations to acquire Canadian smart glasses producer North.
Google's first major attempt to enter the smart glasses field with Google Glass was largely considered a commercial failure for the search company, but it is seemingly still keen on the concept. Reportedly, parent company Alphabet is continuing development in the field by acquiring another company.
According to The Globe and Mail on Thursday, Alphabet is close to completing negotiations to buy North, in an acquisition claimed to be in the region of $180 million.
North produced the Focals, a pair of smart glasses that fitted into frames that seemed to be quite close to normal glasses, though slightly thicker. The Focals, launched in 2019, were seemingly a failure for the company, with report sources claiming some retail locations went "days without a single sale."
Fitting glasses to a range of face shapes was also an issue for the company, with a process involving creating a 3D model of the customer's face having problems working properly for some customers. After initially using a camera rig at its two retail outlets, the company also employed iPhones to perform face scanning at its pop-up locations.
Overall, North failed to earn any real revenue and was burning through its investment capital. It even had to repay $18 million in investment from the Canadian government in February 2019, after the company laid off 150 employees shortly after sales commenced.
While it is unclear exactly what Alphabet will do with the company once the acquisition completes, it is probable that North will be absorbed into Alphabet's existing smart glasses teams and the firm closed down fully. The move will almost certainly help Alphabet compete in the smart glasses market, an industry that is seemingly poised to take off, but has so far failed to do so.
Rumors of Apple augmented reality glasses have been circulating for years. Apple is thought to be working on its own Apple Glass, eyewear that could provide AR capabilities, or even take the form of standard glasses with a modular frame. Current speculation has Apple Glass retailing at around $499, with prescription lenses raising the cost further.
Rumors put Apple Glass as launching sometime in 2021.
Update: On June 30, Google confirmed its acquisition of North. In a statement, SVP of Devices & Services Rick Osterloh said North will be joining Google's team in Kitchener-Waterloo, Canada.
North's website has been updated to show a blog post from its co-founders, thanking team members, partners, and customers of Focals 1.0. As a result from the purchase, the company is "winding down" Focals 1.0 and won't be shipping Focals 2.0.