Google Glass Enterprise Edition 2 update is faster with better camera & USB-C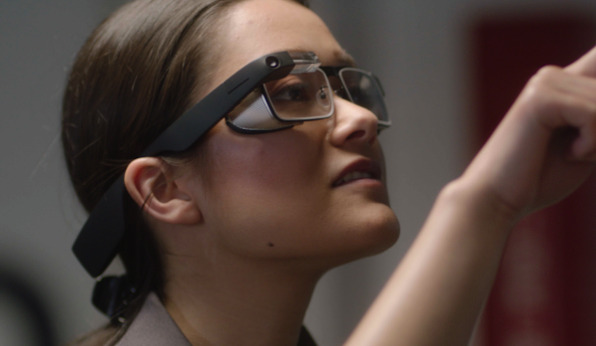 Google is continuing to push its Google Glass smart glasses as a way for businesses to improve how employees work, by updating the Enterprise Edition of the eyewear with better performance, an improved camera, and this time making the headset run on Android.
After years of experimentation with Google Glass, the search company effectively gave up on the consumer edition, instead electing to focus on producing a version that would work better for business. The 2017 resurrection of the project as Glass Enterprise Edition involved a weightloss program and an increased battery life, all for tasks such as replacing engine assembly manuals and other hefty tomes of knowledge employees may need to reference in their work.
On Monday, Google revealed Glass Enterprise Edition 2, a refinement of the product that sticks to the intention of being a workplace tool, but with some changes to make it more effective.
The latest edition uses the Qualcomm Snapdragon XR1 platform, using a more powerful quad-core 1.7GHz chip with a new artificial intelligence engine, supported by 3 gigabytes of memory. Google claims this will provide "significant power savings, enhanced performance, and support for computer vision and advanced machine learning capabilities."
Another major change is the shift to using Android, in this case Android Oreo, rather than a forked version dubbed Glass OS. The move is said to make it easier for companies to integrate their services and APIs into the hardware, as well as to improve scaling using Android Enterprise Mobile Device Management.
The optical display module offers a resolution of 640 by 360, while the camera quality is said to be improved with an 8-megapixel sensor and an 80-degree field of view. Onboard are three beam-forming microphones, a multi-touch gesture touchpad, dual-band 802.11ac Wi-Fi, Bluetooth 5 support, accelerometers, a magnetometer, and a USB Type-C connection for charging and accessing data from another device.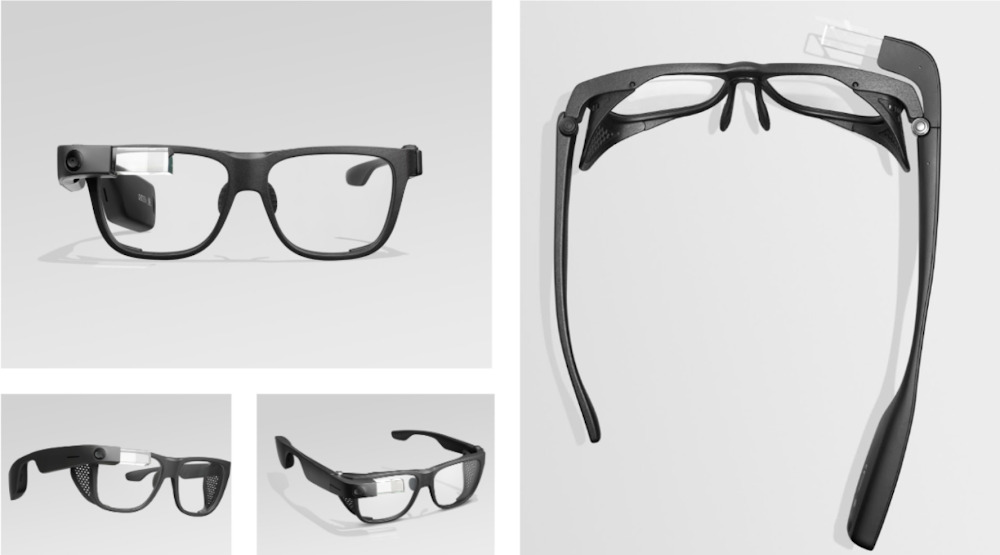 To make the headset more durable in a working environment, there are new safety frames from Smith Optics that helps protect them from impacts or being dropped onto a hard floor.
The new model continues to be priced for enterprise customers rather than for consumers, at $999 per headset.
Google's continued work on Glass is unsurprising, as smart glasses, AR headsets, and similar technologies are still very much of interest to tech companies. This also includes Apple.
The iPhone maker is believed to be exploring the possibilities of smart glasses or a headset of its own creation, and has extensively worked on producing augmented reality experiences for iOS devices. This last element, the creation of ARKit, is potentially a major stepping stone to Apple hardware that uses the technology.
Apple CEO Tim Cook has also repeatedly touted the AR capabilities and pursuits of the company in interviews and investor conference calls, but outside suggestions and some related patent filings, it remains to be seen when, or even if, Apple will venture into the hardware field.