Apple device management firm Jamf files for $100 million IPO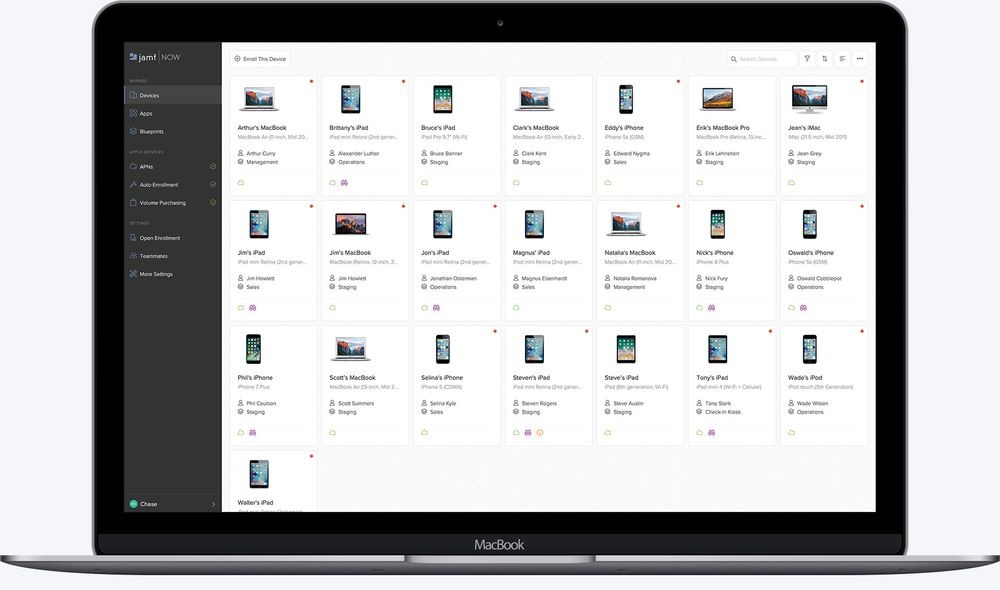 On Tuesday, long-time Apple-focused mobile device and enterprise hardware management software company Jamf filed for an initial public offering, worth $100 million.
In a confidential filing with the U.S. Securities and Exchange Commission Tuesday, Minneapolis-based company listed an offer size of $100 million. That offer size is a placeholder amount and is likely to change. The company was aiming to be valued at $3 billion in the listing.
Jamf, founded in 2002, makes MDM platforms that lets enterprise users manage fleets of Apple devices — including iPhones, Macs and iPads. Apple itself has a client of Jamf since 2010, through it comprised less than 1% of the company's total revenue in 2019.
Jamf's IPO filing on Tuesday, spotted by Bloomberg indicated an $8.3 million net loss on $60 million in sales in the first quarter of 2020. The same period in 2019, Jamf reported $9 million in losses on $40 million in revenue.
Apple has long relied on third-party MDM platforms to offer fleet capabilities to enterprise customers. Earlier in June, however, Apple acquired Fleetsmith — an MDM solutions firm and Jamf competitor.