Should you wait for Apple Silicon to upgrade to a new Mac?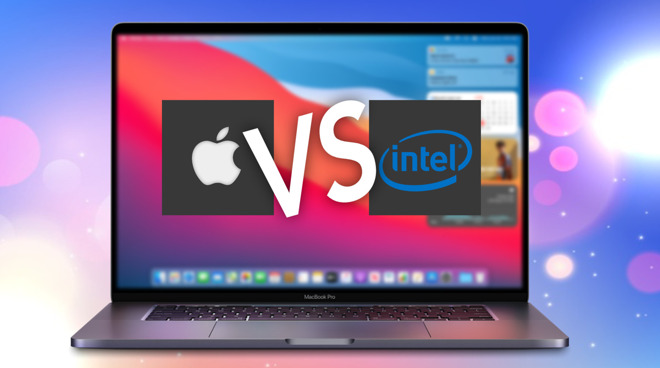 AppleInsider may earn an affiliate commission on purchases made through links on our site.
Apple is transitioning its line of Macs from Intel-based processors to its own ARM-based processors over the course of the next few years. That begs the question of whether it's smart to upgrade now, or wait for Apple silicon Macs to launch.
Why you should wait for Apple Silicon Macs
Apple's transition to its own in-house silicon for the Mac line is a big deal. Big enough that Apple pre-announced the transition at least two years in advance, giving developers time to work on their apps as well as a timeline for consumers who are considering a Mac purchase in the next 12 months or so.
We've already seen a decline in Mac sales as users wait for Apple's new machines rocking some variant of its powerful A-series chips.
Like with any Apple product, there is a huge draw to be an early adopter, hopping on the bandwagon of Apple's "latest and greatest" tech. That draw can't be overstated as reason enough to not buy a new Mac now, but rather to wait for the new line.
These new machines will surely be tempting as Apple attempts to justify its transition talking up its new hardware and the power and efficiency of its own chips over Intel's. These machines will likely be quite powerful, while having exceptional battery life.
As Apple releases these machines, they are likely to come with other new features or optimizations that its Intel Macs don't have. We may not see that now but in future versions of macOS, there will likely be Apple silicon-specific features that won't pertain to Intel machines.
Not to mention refreshed form factors. The most anticipated of which is the rumored redesigned "14-inch MacBook Pro" that seems likely for early 2021.
At the same time, there are many reasons one may want to hold off on buying an Apple-silicon Mac and picking one up right now.
Why you should buy a Mac now
The first reason users may want to hold off is if they need a Mac now, rather than later. Apple just refreshed both the 13-inch MacBook Pro and the MacBook Air — two of its most popular machines. Apple will continue to release Intel Macs for at least the next year or so as it slowly makes the transition to Apple silicon. Support for those Macs isn't going away anytime soon, so you can buy a machine now and expect it to work for many years as always.
As mentioned, current rumors point to the first Apple silicon Macs to be the 13-inch Pro and MacBook Air, with others following those. If that is truly the case, users will have to wait at least until 2021 at the earliest before they are able to buy an Apple silicon 16-inch MacBook Pro, Mac mini, iMac Pro, Mac Pro, or any other new Mac that is set to debut.
So if you are looking for something else, it may be beneficial to buy now, then sell and upgrade later when a suitable machine becomes available.
There is also the risk of being an early adopter. Anytime a new product is introduced there are bound to be bugs or rough points that get fixed or optimized in second-generation releases. Users typically want to keep their machines for many years, so it may be a safer bet to wait for a second-gen Apple silicon machine before jumping on board for Apple to refine the design.
Not to mention all apps at this point are optimized for Intel processors. Apple gave developers a large heads up to start working on their software for its ARM processors, but the transition won't be instant. Many big apps will be forced to run in emulation using Rosetta 2, not fully taking advantage of Apple's silicon.
If you are reliant on Windows in any way, that is yet another reason to stick to Intel-based Macs that are able to run Boot Camp as that feature is set to be retired with the Apple ARM transition.
Current deals on Macs
If you're in the market for a Mac, there are plenty of aggressive deals going on now, long before new Apple Silicon Macs hit store shelves.