Apple agrees to license patented tech in Apple Maps infringement case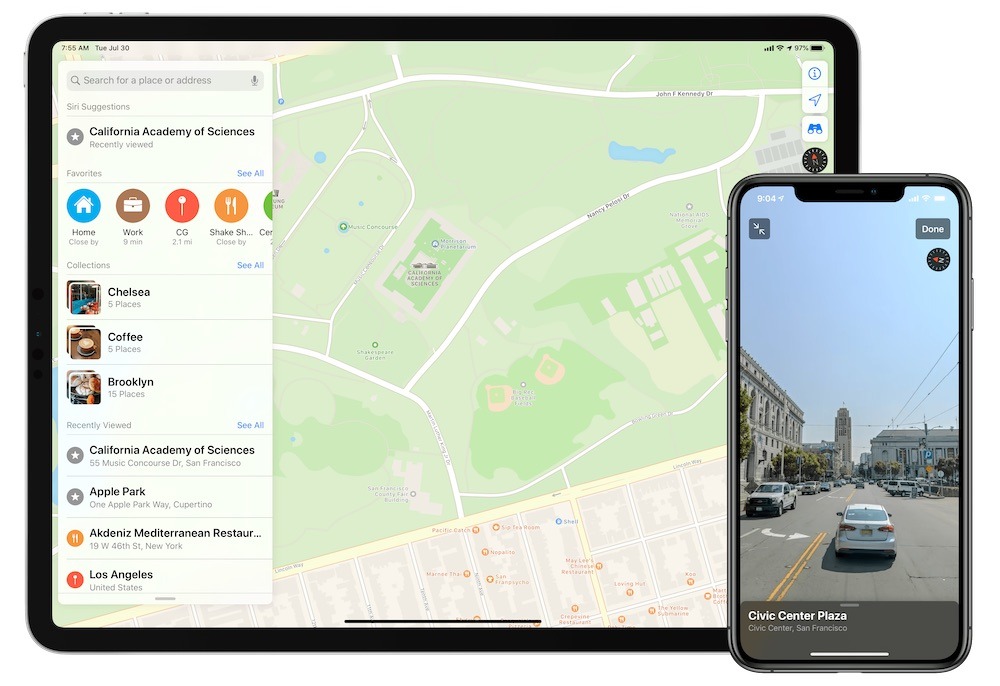 AppleInsider is supported by its audience and may earn commission as an Amazon Associate and affiliate partner on qualifying purchases. These affiliate partnerships do not influence our editorial content.
Apple has agreed to a settlement and licensing deal in a patent infringement case concerning the use of navigation technology in Apple Maps.
The complaint, originally lodged in the U.S. District Court for the Eastern District of Texas in April 2019, accused Apple Maps of infringing on intellectual property owned by a patent holding company called LBS Innovations.
LBS Innovations claimed that Apple Maps, and the devices that include the app, infringed on U.S. Patent No. 6,091,956 for a "Situation information system," which was first filed for in 1997. The patent details a "wireless system for providing services and time-critical information about places and events to mobile computers and their users proximate to their current locations," and specifically mentions travel and transit times, traffic conditions, nearby attractions and current location of users.
It appears that Apple and LBS Innovations arrived at a settlement agreement and licensing deal on July 6, according to court documents. Since that date, both entities filed motions to dismiss the complaint and related appeals. On Monday, the originating court granted the motion and dismissed the case with prejudice.
In the complaint, LBS Innovations points out that Apple has been aware of the existence of the patent "since at least 2009." Apple reportedly made specific arguments relating to the '956 patent in an attempt to overcome a rejection of a navigation system patent it had sought in Europe.
Claiming that it had been "irreparably harmed" by Apple's alleged infringing activities, the plaintiff made a prayer for relief that included damages and post-judgment royalties.
As noted by digital rights group The Electronic Frontier Foundation, LBS Innovations is a patent licensing company owned by two New York patent lawyers. Since 2011, it has sued more than 60 companies in the Eastern District of Texas. The most relevant claim in the patent, per the EFF, is a reference to a method for showing "transmittable mappable hypertext items."
The nonprofit claims that, although the patent holders claim to have invented internet mapping, digital and electronic maps were already well-known by 1997. Mapquest, which also featured "timely situation information," launched in 1996.
The exact terms of the settlement and licensing deal between Apple and LBS Innovations are not currently known.