Apple expands Apple News & Apple News+ with audio, local news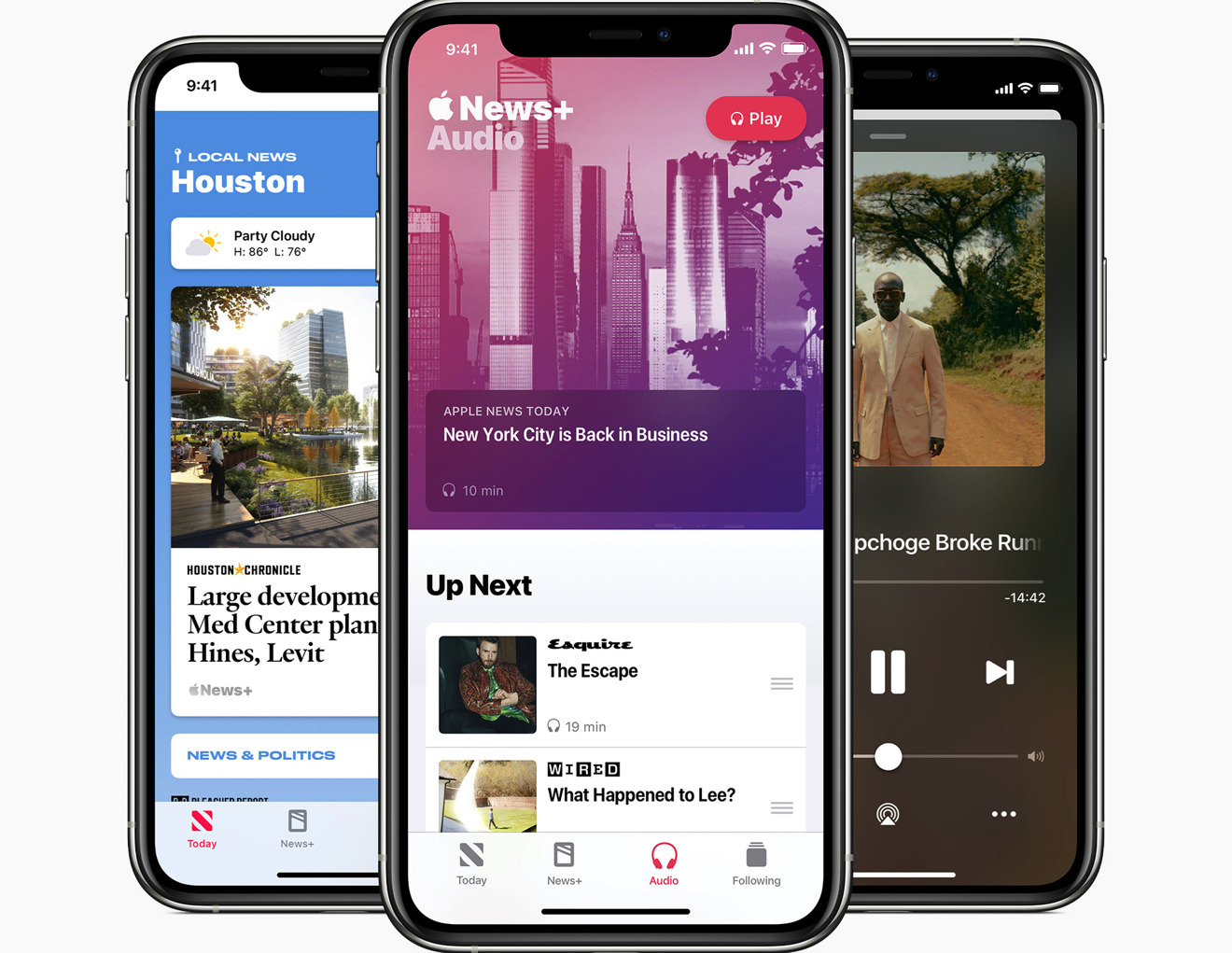 Apple has introduced audio versions of select feature stories from Apple News+, a daily audio news briefing hosted by Apple News editors, and the beginning of curated local news collections in select areas.
Beginning on Wednesday, Apple News will produce audio stories, narrated by professional voice actors. Apple says that they are developed from some of the best feature reporting and long-form pieces published by Esquire, Essence, Fast Company, GQ, New York magazine, Sports Illustrated, Time, Vanity Fair, Vogue, and Wired. Audio stories are now available to Apple News+ subscribers in the US.
The new "Apple News Today" daily audio news briefing is hosted by humita Basu and Duarte Geraldino. Apple News Today is free to all listeners in the US, can be found in the new Audio tab in Apple News or the Podcasts app, and will be available mornings Monday through Friday.
"Apple News showcases so much great journalism, and we're excited to help bring it to life in new ways with Apple News+ audio stories and a new daily news show, Apple News Today," said Lauren Kern, editor-in-chief of Apple News. "We also greatly value our many local news partners — our new local news feature highlights their work for readers who live, and are interested, in those communities."
Apple has also introduced support for the News app in CarPlay, so users can listen to audio stories and Apple News Today while driving.
Also arriving on Wednesday is the curated local news experience. Presently limited to the Bay Area, Houston, Los Angeles, New York, and San Francisco, the new content includes coverage of topics most important to local communities, such as sports, dining and restaurants, weather, news and politics, and more.
The move coincides with offerings from Verizon and Best Buy for extended Apple News+ trials. Best Buy is offering four free months of Apple News+ when you sign up for a subscription through Best Buy's website or app. Verizon is launching a similar deal for anyone who purchases and activates an iPad through Verizon. Once activated, customers will be able to redeem a six month free trial of Apple News+.