Brydge announces new line of vertical MacBook Pro, MacBook Air docks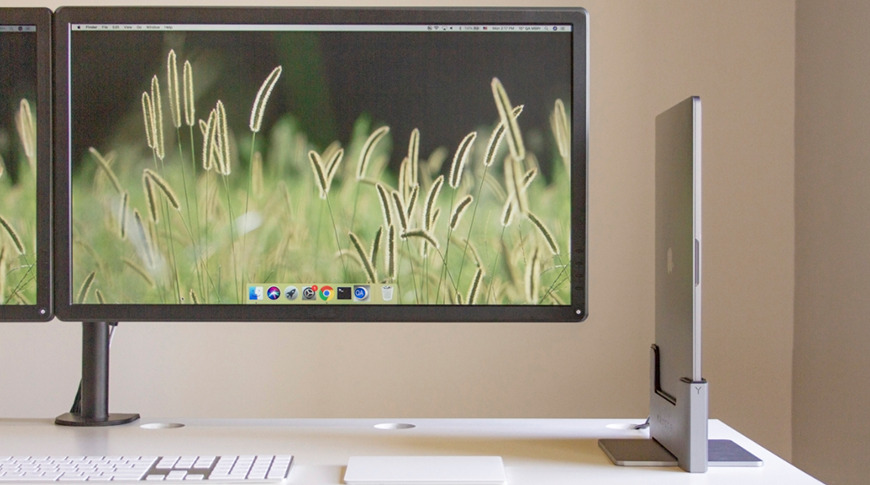 The new Brydge vertical dock line will support all current MacBook Pro and MacBook Air models, with some models available now.
The docks employ a moving, suspended liner that allows for one-handed docking and undocking. They also allow for dual-display setups for those who require more screen space for their projects.
Once docked, a MacBook Air or MacBook Pro will be instantly connected via two Thunderbolt 3 connections at a full 40 gigabits per second. Intake and exhaust vents will provide additional cooling, which can be critical when running in clamshell mode.
"Since our acquisition of Henge Docks in September 2019, we've been hard at work reengineering and expanding our Vertical Dock line," said Nicholas Smith, Co-CEO and founder of Brydge.