How to find Apple Watch after you've lost or misplaced it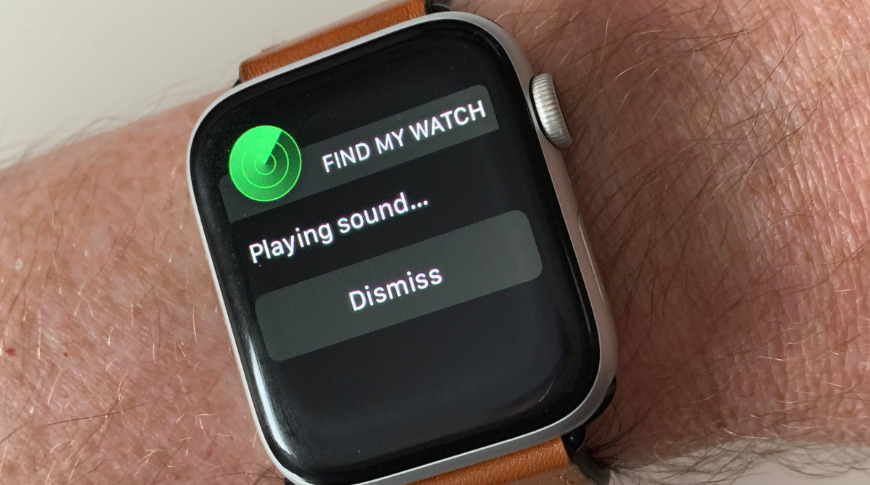 From finding where you left your Apple Watch in the house, to tracking it down across the world, you can get your Watch back — or at least help people return it to you.
We get used to anything. When you first put on an expensive Apple Watch, you might well be self-conscious about it, you might well flinch when you come close to catching it in a doorway. Soon enough, you forget what it cost, and then you forget to put it on.
When that happens to you — and it is definitely when, not if — then it might just be that it's still on the charger by your bed. In that case, the only problem is that it's inconvenient because of course you noticed its absence because you wanted to use it.
If you leave it anywhere else, though, from a hotel to an office, then it could be lost forever, except for how Find My can help you. Usually. If it has been set up, that is.
Setting up Find My on Apple Watch
Set up Find My on your iPhone
In Settings, tap your name at the top
Scroll to Find My
Turn on Find My iPhone
Turn on Enable Offline Finding
Then tap to turn on Send Last Location
There are no settings to do this for your Apple Watch, but you don't need them. Turning on Find My on your iPhone automatically turns the same feature on for your Apple Watch.
With it turned on, you shouldn't exactly be casual about leaving your Watch lying around. But you don't have to have a panic attack when you see it's gone, either.
How to find Apple Watch
On your iPhone, launch the Find My app
Tap on Devices tab if it isn't already selected
Scroll to your Apple Watch in the list that appears and tap that
The app will display a map showing a location for your Apple Watch. It won't be to the inch, and it may not even be where the Watch actually is right now, though.
If your Apple Watch has LTE then it may be able to show you its current location.If it doesn't have LTE, but it is in a trusted Wi-Fi network such as your home or work one, then it may again be able to display where it is.
Whether you've got LTE or not, though, the Watch's battery is going to run out eventually. When that happens, or if it can't show you where it is exactly, the Find My app will show you where the Watch was the last time it could be located.
If you've lost your iPhone too
Sign in to icloud.com on any browser
Click on Find iPhone
Choose the All Devices drop down menu
Select your Apple Watch
What to do when Find My spots your Apple Watch
If you're fortunate, then just seeing the map of where the Watch is, or last was, will be enough to mean you can relax. It's at home, it's at work, you've left it at your friend's. All of that is fine — except it's sometimes not enough.
When the Watch is at home but somehow not on your charger, or whenever Find My is telling you that it's nearby, you can get your Apple Watch to play a sound. It's a quite piercing trill, but the Watch is small, its speakers are smaller, you do need to be close before you can hear them.
Nonetheless, you can keep on playing the sound until you do. When you click on Play Sound on iCloud.com or the Find My App, it obviously makes the Watch play this trill. It also displays a message on the Watch, though, and you get emailed a notification that Find My was used.
Worst case scenario
If you really cannot find your Apple Watch, there are two more things you can do. The first is to put it into Lost Mode. That lets you send a message that gets displayed on the Watch's face so that anyone who picks it up can see how to contact you.
On the iPhone app, you do this by going through Find My and then tapping on Mark as Lost. On iCloud.com, you click on Lost Mode.
Alternatively, if necessary, you can remotely erase the Apple Watch so that none of your data falls into anyone's hands.