Apple device management firm Jamf prices IPO at $26, seeks to raise $468M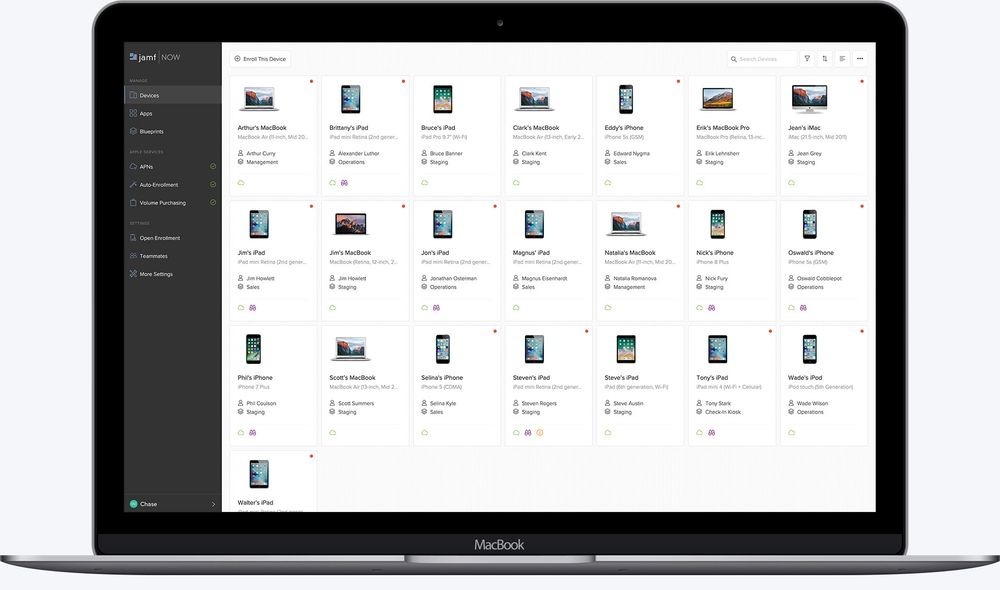 Software development and services company Jamf, known for specialized tools that help businesses deploy Apple devices, on Tuesday updated the size and price of its forthcoming initial public offering.
Jamf set its offer at $26.00 for 18,000,000 shares of common stock which, if fulfilled, will see the firm raise $468 million. The company announced the significant IPO size and price hike in a press release.
If the IPO goes according to plan, Jamf will receive net proceeds of about $319.7 million minus underwriting discounts and commissions. That cache will be used to repay debts, with the remainder earmarked for "general corporate purposes."
According to the company, 13,500,000 shares will be offered directly by Jamf, with the remaining 4,500,000 shares coming from selling shareholders.
The upsized offering arrives a week after the Minneapolis-based software and services provider announced intent to trade 16,000,000 shares priced between $17 to $19 per share. A U.S. Securities and Exchange Commission on Monday showed the IPO set at $23 for a registered 18,400,000 shares.
Jamf shares are expected to begin trading on the Nasdaq Global Select Market on Wednesday under ticker symbol "JAMF." The offering period will close on Friday.
Hints of the planned IPO surfaced in June when regulatory documents showed Jamf was aiming to raise at least $100 million.
Founded in 2002, Jamf develops and maintains mobile device management solutions for Apple's ecosystem of products. The firm's technologies enable businesses, including Apple itself, to quickly deploy and manage fleets of iPhone, iPad, Mac and Apple TV devices.