Magazine cover signed by Steve Jobs heads to auction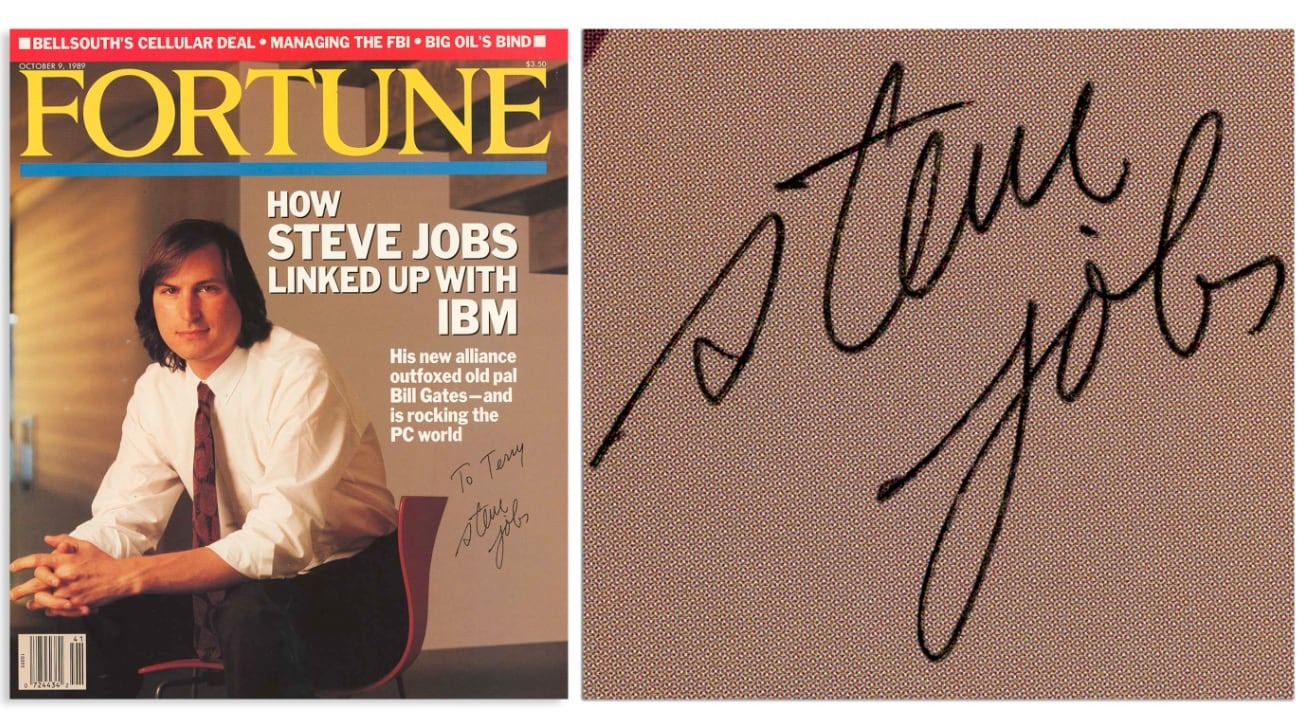 Collectors of Apple memorabilia have an opportunity to acquire a rare magazine signed by co-founder and former CEO Steve Jobs, with a copy of Fortune bearing his signature going up for auction on July 30.
The magazine, Fortune's 9 October 1989 issue, features Steve Jobs on the cover and was published shortly after the launch of his company, NeXT. According to the listing with Nate D. Sanders Auctions, the magazine going up for sale is signed in black ink "To Terry, steve jobs" in a lower-case signature.
The recipient of the signature was one of the chauffeurs who drove for Jobs, and asked for the autograph after driving the company chief for several years. Despite the familiarity and length of time working for Jobs, the CEO still called the limousine company to complain about the autograph request.
The lot is for the magazine cover without the rest of the pages, affixed to an autograph album page. Described to be in "near fine condition with a bold signature" by the auction house, the cover is also provided with a certificate of authenticity from James Spence Authentication, a letter of authenticity from "Terry" and his first year performance review from the limousine company.
Set to go on sale on July 30, the magazine cover is anticipated to be bought for a high price and has a minimum bid of $11,000.