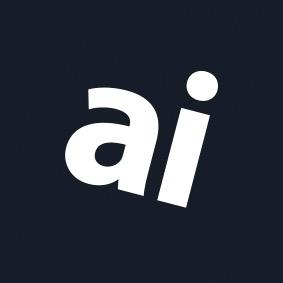 Why you can trust AppleInsider
Review: LG UltraFine Ergo 32-inch is a USB-C display that moves with you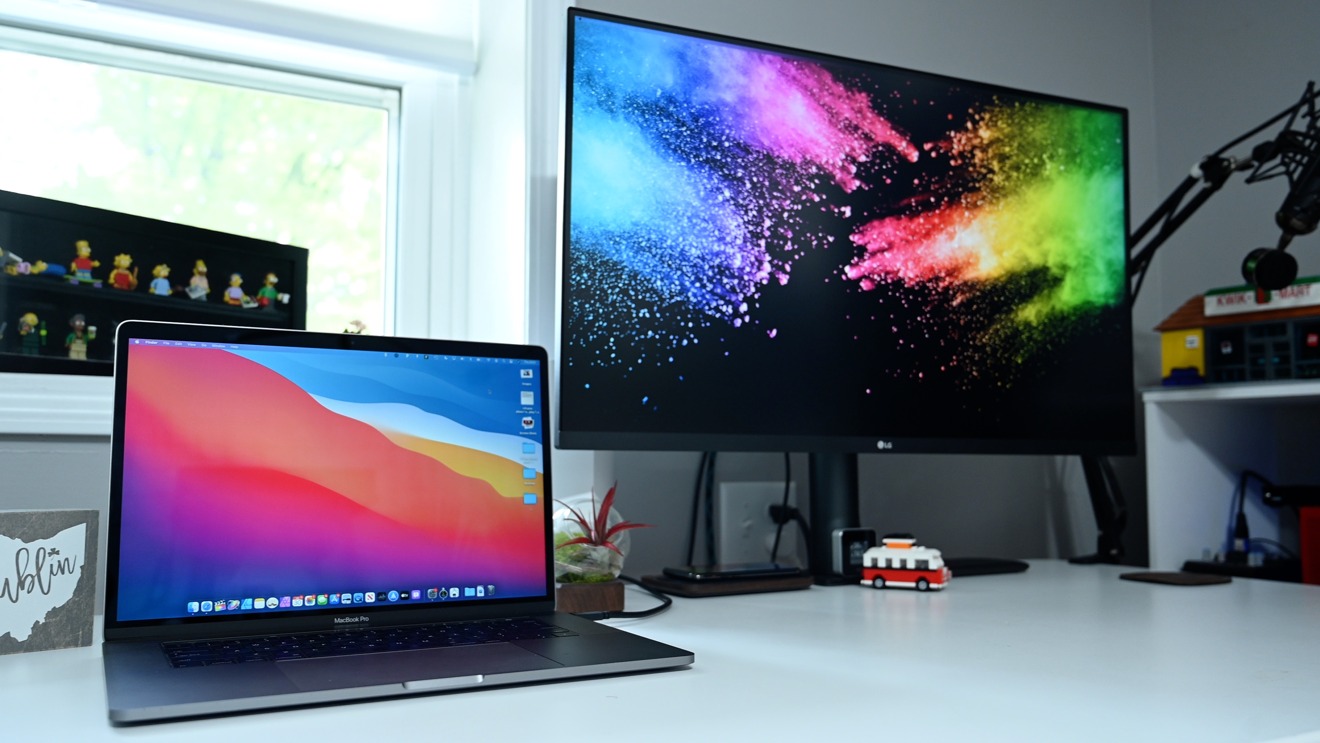 LG UltraFine Ergo
4.0 / 5
---
LG's latest USB-C display is well-suited for pros looking for a versatile monitor that can move and twist to fit any work environment, while still delivering excellent image quality.
The new LG 32-inch UltraFine Ergo display is above all else, intended to be a comfortable, contorting display that at the same time, looks outstanding. Building on the history of its other UltraFine displays, LG walks a fine line between these two worlds.
LG has considered every part of the display in this design, focusing on connectivity, range of motion, display quality, cable management, and mounting options. The C-clamp that is included can handle a very thin desk as well as one up to several inches in thickness. If that isn't suited for you, it can also be mounted through an in-desk cable hole making it even more subtle and freeing up room that would otherwise be taken up by a stand.
We've been using the new Ergo with both our Mac Pro as well as our MacBook Pro for some time, and we are pleased with the quality and design of LG's monitor. The bezels are slim, it sports a clean and unassuming design, and it frees up extra space for our knick-knacks and chargers atop our desk.
A pro display
LG doesn't skimp on the specs with the new Ergo display. It supports 95 percent of the P3 wide color gamut, has a 5ms response time, supports HDR10 high dynamic range, and boasts 350 nits of brightness.
Peak brightness there isn't massive, and more in line with the norm than anything special. Eagle-eyed readers may also question that HDR support because of that peak brightness.
But, HDR marketing is confusing. HDR10 is rated for up to 1000 nits of peak brightness but is still just the protocol and not a hard requirement for the display. So while the monitor does support the HDR10 protocol, it can't reach the 1000 nit peak of a fully-supported display, let alone the 4000 peak brightness of an HDR10+ display. HDR support here is very much welcomed and makes a noticeable difference, but isn't as eye-catching as a pricier monitor.
Just because the new Ergo supports HDR doesn't mean it is in the same league as higher-end HDR monitors such as Apple's Pro Display XDR. Even without the pair side-by-side, it's easy to tell the difference.
Internally, one question that was raised was whether or not this would qualify as a "Retina" display. Retina is purely a marketing term used by Apple and refers to a display where, when viewed from a standard distance, the pixels are discernable for the user.
As a reference, Apple's 4K iMac is a 21.5-inch display with a resolution of 4096 by 2304 which comes out to around 218 pixels per inch. The 27-inch iMac has a 5K display with a resolution of 5120 by 2880, yielding 217 PPI.
At 140 pixels per inch, the LG Ergo has a lower pixel density. Based on our math, at a viewing distance of about 25 inches or more, this still would quality as a Retina display. It isn't labeled as such purely because Apple only leverages it for products it co-develops such as its line of LG UltraFine displays sold in Apple Stores or its own products.
There is VESA support here, but there are plenty of other VESA-supported monitors out there. Again, the point with the UltraFine Ergo is for an included ergonomic stand, not to mount it on a wall.
Connectivity
At its core, the Ergo is a USB 3.2 type C monitor which comes with a wealth of benefits. Just a single cable connects your Mac to the display which provides not only the video signal, but allows for connectivity to USB 3.1 USB-A ports and an audio jack on the back of the monitor.
Aside from the primary USB-C port, there is a DisplayPort 1.4, two HDMI 2.0 ports, two USB-A ports, a headphone jack, and the power input. When connected over USB-C the Ergo can provide up to 60W of power to your portable Mac. That's enough to charge a smaller MacBook Pro or Air at full speed but it a bit under the maximum 96W of input power the 16-inch MacBook Pro can handle.
HDMI and USB-C cables are included in the box, and each of those have a rubberized collar roughly a foot from one end. These cables get routed down the support column to keep your desk looking tidy and those collars prevent them from sliding too much down. The monitor can move so much that if the cables slide down the support column, then you move the display, they could come free.
It's all about those ergonomics
What separates the Ergo out from LG's other displays — as well as much of the competition — is how functional and versatile it is.
The monitor is able to tilt, swivel, rotate, extend, elevate, and more. The support column rotates side to side and when combined with the extendable arm it has a vast array of positions. It can swivel all the way to either side (270 degrees) as well as extend towards you up to 180mm. The monitor can then tilt up and down to a significant degree. — plus or minus 25 degrees to be precise. Finally, the whole thing easily can slide up or down.
If you prefer a vertical monitor, it can be rotated 90 degrees, perfect for writing code, or studying lengthy PDFs.
When taken together, the monitor can be positioned almost anywhere on your desk, with wires hidden, and perfectly suited to any chair or desk you may have. It is absurdly comfortable, no matter how you work.
LG talks up the benefits of ergonomics including happier workers and increased productivity. While what Apple is doing on any given week has more to do with happiness and increased productivity for us, we can't directly address these claims. But, we can say that it is more pleasant to use than other workhorse monitors we've used.
Not a Mac-specific display, but Mac friendly enough
While there is a lot to tout about the LG UltaFine Ergo display, it still isn't an Apple-first display. The aforementioned LG UltraFine displays that Apple endorses, were designed specifically with the Mac in mind. The new Ergo is a more universal monitor, and as such, loses some Mac features.
Namely, it loses the tight integration we see with the other UltraFine displays or Apple's own display. For example, you can't use the Touch Bar or the keyboard shortcuts to control the volume or brightness. Both must be done through the display's clunky menu system.
It also doesn't support Apple features like Night Shift or True Tone. True Tone adjusts the color of the display to match the white balance of the room it is in to make it less draining on your eyes and Night Shift will adjust the warmth of the display based on the time of day to make it again, less harsh on your eyes.
It's disappointing these features aren't here for Mac owners. But it more highlights Apple for not offering a more affordable first-party solution. LG's omission likely is due to this being designed entirely in-house, rather than relying on support from Apple.
Should you buy the LG UltraFine Ergo 4K HDR display?
There are several UltraFine displays available from LG and certainly pricier monitors available. But we love how much we are able to adjust the Ergo. This is very important for us as we work in a collaborative environment and on an adjusting standing desk. Whether we are sitting, standing, leaning, or sharing, the monitor is able to move with us. It can tilt down, it can twist, it just works.
We wish there was more native support for Mac features but that is the world we live in when it comes to Mac monitors. If you want that level of control you have to look to LG's Apple-specific UltraFine displays that aren't nearly as adjustable.
When it comes to picture quality, we were all smiles as the display is Retina-quality, low glare, vivid colors, and supports Display HDR10. As creative pros, we look for a monitor that is able to meet those needs, and LG does just that.
C-Clamp and in-desk mounts
4K resolution that meets Retina standards
Included speakers
USB-C connectivity with dual USB-A ports on back
60W power delivery
Gorgeous HDR10 & P3 wide color support
Wide range of adjustments for ergonomic needs
No Mac-specific features like Night Shift, True Tone, volume or brightness controls
Not 5K
Only 60W power delivery
Speakers are poor
Rating: 4 out of 5
Where to buy
B&H is accepting pre-orders for the LG UltraFine Display Ergo 31.5" Monitor (model 32UN880-B). Pricing for the versatile display rings in at $696.99, but shoppers can save the tax on orders shipped to qualifying zip codes with the Payboo Card.